Mike Suchcicki writes for Bleeding Cool:
Dads tend to bond with their sons over common interests and shared projects, like auto restoration or model trains or hunting and fishing or quilting (hey, it can happen).
I bond with my son Joe over the game we created and the universe we built around it.
The game is called GHOULASH: The Last Game on Earth, and the universe around it is filled with giant, deadly, green monsters called Ghouls.
We're currently attempting to share both the game and the universe to the world with our GHOULASH Comic Book & Game Book, now over at Kickstarter. Readers can enjoy the adventure tale, then actually play GHOULASH, in the same book!
I created GHOULASH in 1982 as an attempt to create the world's most compact and easy-to-learn-and-play dungeon crawl. My goal was a two-player D&D, in which each player served as dungeon master for the other. The entire game was played on paper, using specially designed charts. The main monsters of the game were the Ghouls.
The game didn't market so well, although it received a nice review from a now-defunct magazine that was just trying to sell me an ad (I bought one), and GHOULASH went on the shelf.
Two years later, Joe was born.
In the late '90s I dusted off GHOULASH and began revising it. Eventually I refined it to where the entire game fit on one sheet of paper (each player working off their own sheet). Joe, now a die-hard gamer in his teens, helped me refine it. In 2001 we launched Ghoulash.com and distributed our GHOULASH scenarios (each game of GHOULASH takes place in a different scenario) for free.
Players around the world downloaded the game and eventually even translated it into six different languages. (There's actually a Hungarian GHOULASH.)
Along the way, as we formulated answers to our own questions about GHOULASH (such as, where do Ghouls come from?) we also began constructing an entire mythology around the game. As if we were developing our own GHOULASH animated series (another dream of ours), we created characters and a setting and weapons and villains (the Ghouls aren't the baddest of the bad guys in our universe) and entire stories.
In 2007, after various attempts to market our GHOULASH scenarios online, we decided to try to get the charts into stores. On our own, we published three editions of what we called Scenario Packs. Each pack, which featured charts for three new scenarios, also included a four-page mini-comic in the middle of the book starring the heroes of our world. Joe designed most of the scenarios and I did the layout and graphic work (a cartoonist friend did the comics). The Scenario Packs were a modest success.
For our new book, we decided to expand the comic book portion, making it a full-fledged comic book, telling the tale of how the Ghouls arrived on Earth and how they became a global threat and the dangers faced by our heroes — David Lake, Pamela Gray and Cornealius the Ghoul Hunter — as they attempt to wipe out the Ghouls forever.
We contacted Shawn Surface, an artist we met at Megacon in Orlando in 2008. We were impressed by the work of his that we saw on the Web, but we were absolutely blown away when we saw the GHOULASH sketches he sent us. Joe and I knew our book was going to be dynamite.
Fingers crossed, the GHOULASH Comic & Game Book produced by this Kickstarter campaign will be but the first of a series, each edition expanding the adventure saga and presenting four new game scenarios.
And we'd like to offer a special incentive to Bleeding Cool readers. If we make our goal, the first 20 backers at ANY level who comment on our campaign page that they read about the project on Bleeding Cool will receive an 11-by-14 giclée print of the dynamic cover art by Shawn Surface, signed and numbered from a special printing. (If you're one of those 20 and you backed at the $75 level, you'll get TWO prints.)
By the way, you'll meet Joe and me in the video accompanying the Kickstarter campaign. Just pretend that when Joe waves he's waving right at you.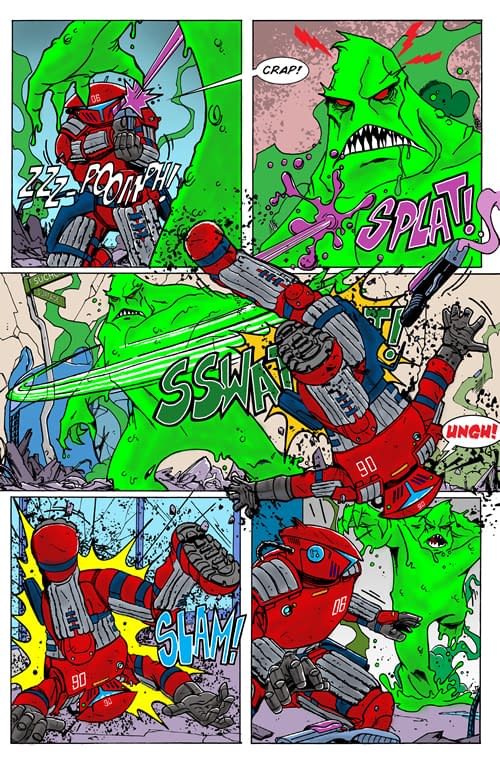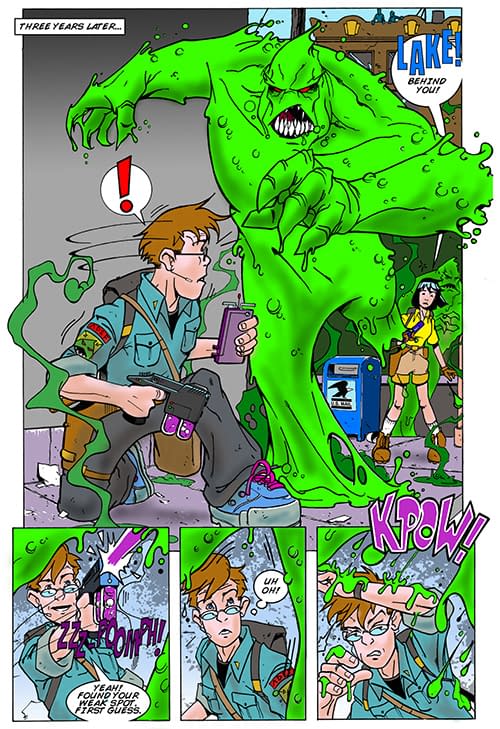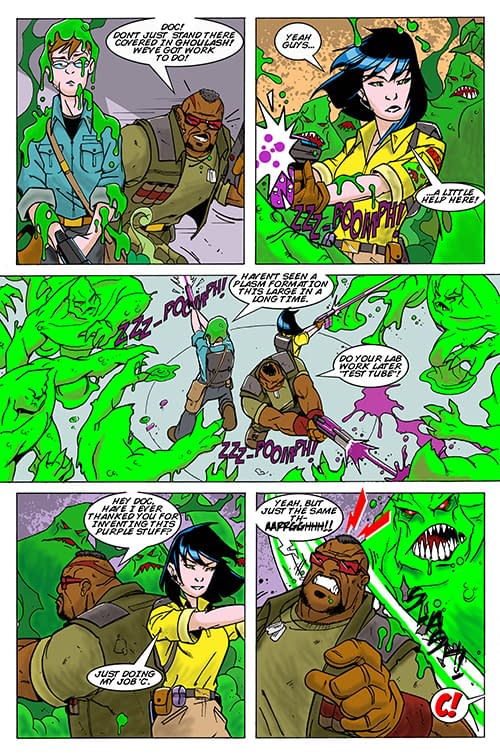 Enjoyed this article? Share it!