Looking for mystery mashed up with fantasy? Then you don't want to miss out on this upcoming release from BOOM! Studios. Fiction Squad TP, written by Paul Jenkins, with art by Ramon Bachs. Fablewood is a pretty dangerous place, but no area is more dangerous than the City of Rimes, deep in the heart of the Children's Realm. After transferring in from the realm of Mystery, a failed detective from an unfinished prose novel, Frankie Mack, is about to uncover a conspiracy that could unmake storytelling itself. After Humpty Dumpty is pushed to crack and Jack (of Jack and Jill) goes AWOL, Frankie and his partner, Simple Simon, are put on the case.
In Fiction Squad, every nursery rhyme is a crime scene in the making. If you're a fan of Fables and Once Upon a Time, then this comic is for you! I read the first few issues of this series when it came out and I found it to be pretty entertaining. It's different than you might expect from a story incorporating fairy tales, being that it's much more quirky and rough around the edges. This trade-paperback collects the entire six-issue miniseries and will release in October.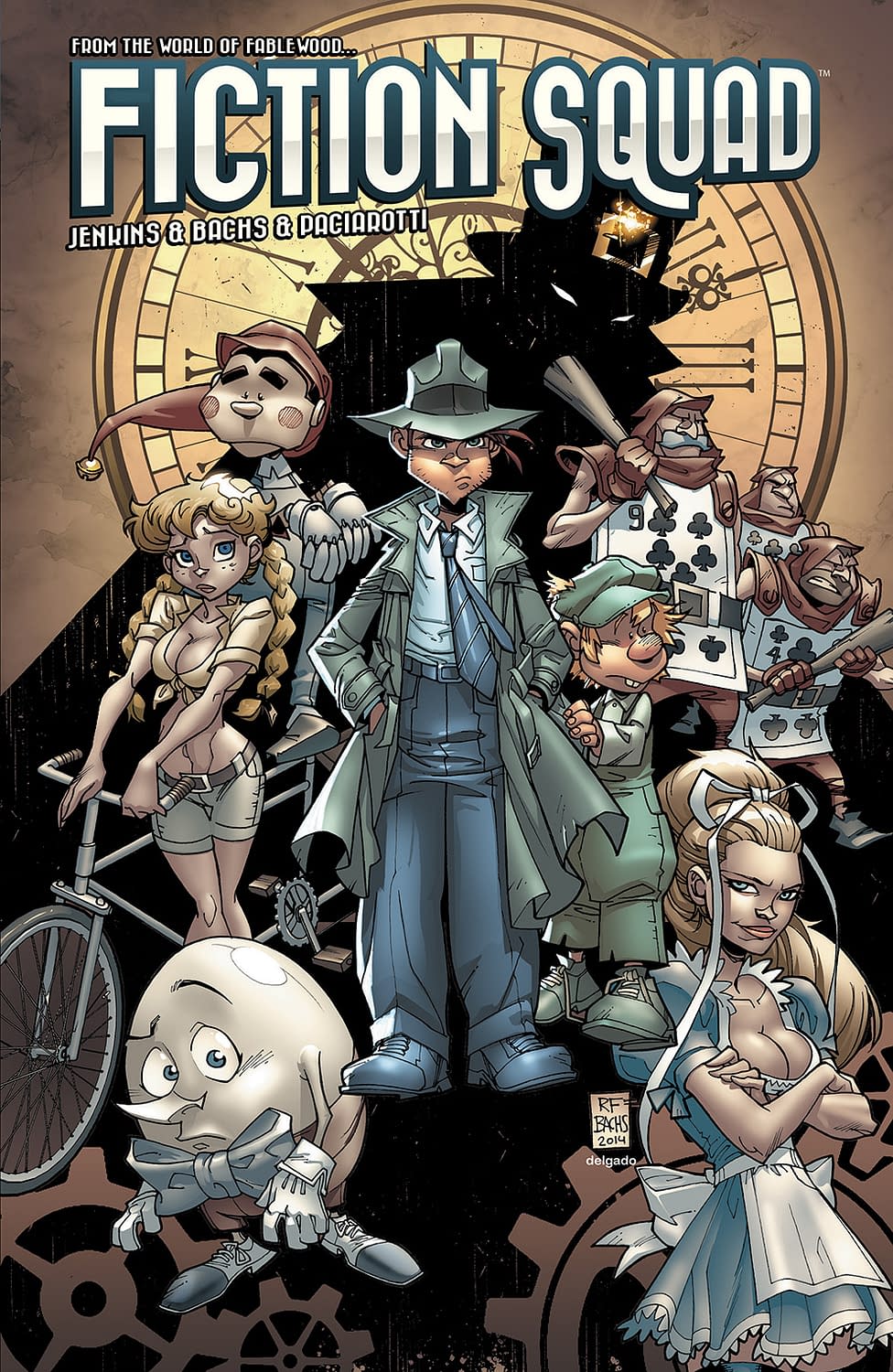 Enjoyed this article? Share it!