Posted in: Comics, NYCC, Recent Updates | Tagged: boom studios, Comics, entertainment, new york comic con, NYCC
---
A Deep Conversation About Storytelling: BOOM! Studios Discovering New Worlds At NYCC 16' BOOM! Studios, mother of 90% of the imprints that publish the comics I read, is a publisher that I feel like I'm always keeping an eye on. Over the past year they've released more and more books that I've grown to love and I know the future will be a bright one for them. So, it's no surprise that I made it a priority to score a front row seat for the BOOM! Studios: Discovering New Worlds Panel, moderated by Filip Sablik, BOOM! President of Publishing & Marketing, featuring Matt Gagnon, BOOM! Studios Editor-in-Chief, and creators Asaf Hanuka, for The Realist, Frank Cho for Skybourne, Kat Leyh for Lumberjanes, Simon Spurrier for Weavers, Phillip Kennedy Johnson for Warlords of Appalachia, and Steve Orlando for Namesake.
The panel, meant to explore the ever-changing comics landscape and what types of projects are needed in the industry, started off with Filip Sablik stating that he wanted the experience to be more than a batch of press releases. I found it to be a refreshing statement. However, I do wish Filip would have let the panel introduce themselves instead of him rushing through their introductions, but maybe that's just me.
Filip explained the core of BOOM! Studios having a heart with the statement "Discover New Worlds" written across it, and how BOOM! built it's reputation from the ground up.
"When starting an original project, where does that process begin?"
Simon compared the process of creation to the process of a pearl being created. He also recommends staring at a blank wall for a really long time until you have a headache. Kat Leyh works very visually, and that's where her stories begin. She thinks of a scene and how it would play out, and depending on how much comes of that will depend on whether or not the story is created.
Frank Cho agreed with Kat, and shared that images just pop into his mind during random instances like mowing the lawn or while he's taking a shower. He also shared that he tends to write backwards, which I found fascinating and will be playing with in my own writing moving forward.
Asaf added:
"Story is the way to come to terms with a problem."
Clarifying that his inspiration starts with something that bothers him. Filip moved to the next question asking:
"Once you have the initial idea, is there a consistent process to how you develop ideas?"
Simon shared that he turns to world building, but tries to come up with a controlling idea, a simple phrase of line, that helps you to keep your world in control.
Steve took the mic and talked about taking the idea and allowing your influences to inspire you and your themes push you forward. Later on in the conversation he talked about how rules in writing are important, while you can bend them, it's important to have direction. This led to an in depth discussion about what the writers leave for their audience, what they provide, how they connect to their audience and how they keep it all balanced.
Frank Cho interjected:
"I don't give a shit about my audience, I write to entertain myself."
…which brought a much needed bit of laughter to the room of serious fans listening intently. He is surely a steady source of comic relief wherever he goes.
Kat Leyh agreed with Frank saying that she writes things that she thinks are cool and funny.
I definitely gained way more information than I thought I would as far as the writing process goes. While other panels tend to rely more on new releases and what's coming soon, this panel surely stuck to it's guns. Filip Sablik orchestrated a great conversation about the process of creation.
Announcements that were made at the end of the panel were pretty exciting:
Coming January: The Deep under the KaBOOM! imprint. A comic series first published in Australia about a family that explores the ocean.
In January a new original series will be coming from Delilah S. Dawson and Ashley A. Woods. Filip shared that if you like Rat Queens you'll love this new series.
Matt Kindt & Tyler Jenkins will be working on a series together which makes me so happy because I absolutely adored Snow Blind and I hope this is going to be just as great. The story is supposed to be a realistic one, but will be incredibly unique.
---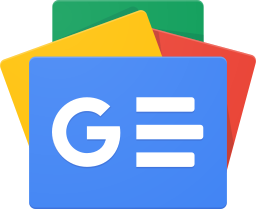 Stay up-to-date and support the site by following Bleeding Cool on Google News today!