Posted in: Comics, NYCC, Recent Updates | Tagged: Comics, entertainment, image comics, NYCC
---
"SCOTT SNYDER LIKES MY BOOK!" The Image Comics Storytelling Panel NYCC 16' Being a huge fan of Image Comics, I was so excited to sit in on the Image Comics Storytelling panel, with the focus on storytelling in comics and all that comes with it. The panel featured: Gabriel Hardman, for his comic Invisible Republic, Declan Shalvey for Injection, Scott Snyder for AD and Wytches, Karen Berger for Surgeon X, Marjorie Liu for Monstress, and Bryan Hill for Romulus.
I'm not going to lie, there are two reasons I wanted to attend this panel. The first, I love Image Comics, the second, I needed to know what's going on with Scott Snyder and his books. While I do enjoy a lot of the books listed above, I was most excited to hear what Scott had to say about his stuff. So that's the first bit that took the lead in the panel. AD out next month November 23rd, Scott shared, is
"easily one of the projects I'm most proud of,"
and continued that it might be the best thing he's ever done. It will be three books, one released every month. It's a blend of prose and comics that deals with a cure for death. It's part mystery with a sci-fi component, but Scott shared that it's easily the most personal book he's ever done.
He just started the second ARC for Wytches, which we've all been dying for more of. Scott continued that he can finally share that even though there were reasons he had to put off Wytches for awhile, including AD, JOCK also had to delay it due to being the second costume designer for Star Wars Episode VIII. We forgive him, right?
Something interesting that stood out to me during the introductions was Marjorie Liu talking about Monstress being a very difficult book to write. She continued that it forced her:
"to delve into historical family war trauma that gets passed down."
She said during her late childhood she become obsessed with war and death, and that all of the history that her Grandmother shared with her played a big part in her inspiration piece. Her Grandmother was able to share these memories and laugh about it which was something that Marjorie worked hard to understand. The second ARC of Monstress begins next week.
The panel then shifted to some general storytelling questions. Gabriel shared that narratively ambitious content should be more simplistically presented with artwork on the page.
He stated,
"I never want people to be lost in stuff…"
Karen Berger stated,
"What's so great about comics is, you can just explore storytelling in so many different ways."
Snyder added:
"I always just sort of draw from the things that keep me up at night, and try and create a story that brings me to a place that either solves those things or brings me to a nightmarish place."
When asked how you feel about writing action scenes, Marjorie Liu stated:
"I hate writing action scenes, for me, violence in a book is not interesting unless it is performing some kind of character development."
She said she tries to exercise that belief in Monstress. Bryan Hill on the other hand draws from his martial arts background when writing his action sequences. He also explained that he likes to explore, not just the physical, but also the spiritual experience an action scene can have.
Declan steered the conversation to ideas by saying:
"I don't give a shit about ideas. When I'm reading a story, I'm more interested in the approach. There's no such thing as a bad idea."
He continued to explain that there is such a thing as an idea in the wrong hands. I definitely agree with him there. While his statement may seem blunt, he is right. We should all keep moving forward with our ideas, and I guess we just have to hope we are the right person to carry out those ideas.
Chris Burnham joined as a special guest to talk about Officer Downe, which is now a movie that comes out on November 18th. He was certainly an enthusiastic addition. The clip of the movie was interesting enough and definitely ultra violent.The panel was an overall fun experience, and the whole group really bounced off of each other well. Including, Snyder plugging Bryan Hill's book, Romulus. Hill followed up his plug my exclaiming in a high pitch voice,
"Scott Snyder likes my book!"
---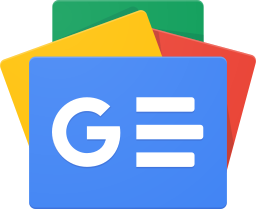 Stay up-to-date and support the site by following Bleeding Cool on Google News today!