So Gail Simone is writing Red Sonja for Dynamite. Violence, debauchery, minimal chainmail, and that's just for breakfast. Check out Walter Giovani art's from the first issue, below. So what's going on?
Sonja pays back a blood debt owed to the one man who has gained her respect, even if it means leading a doomed army to their certain deaths!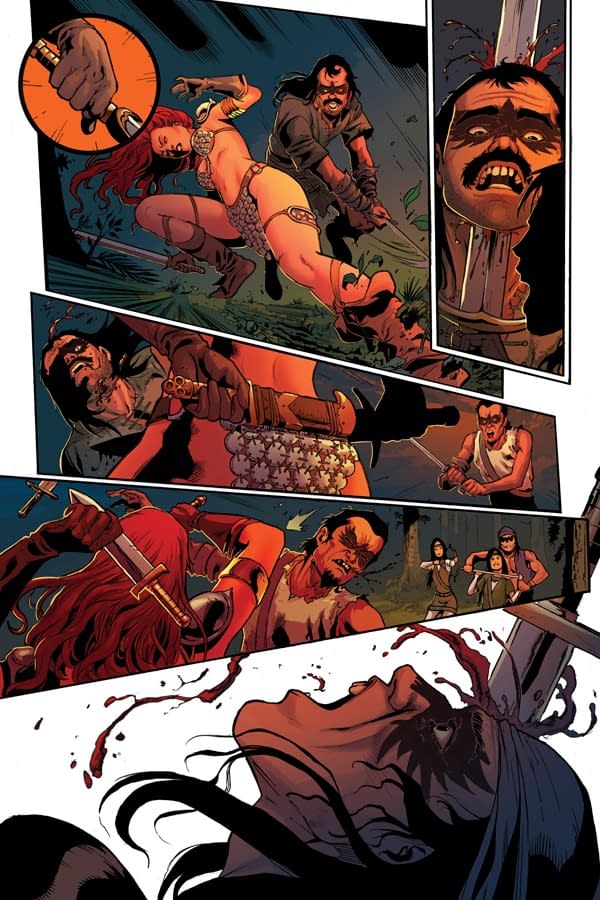 This thrilling new series features covers by the top female artists in the industry, including Nicola Scott, Colleen Doran, Jenny Frison, Fiona Staples, Amanda Conner and more.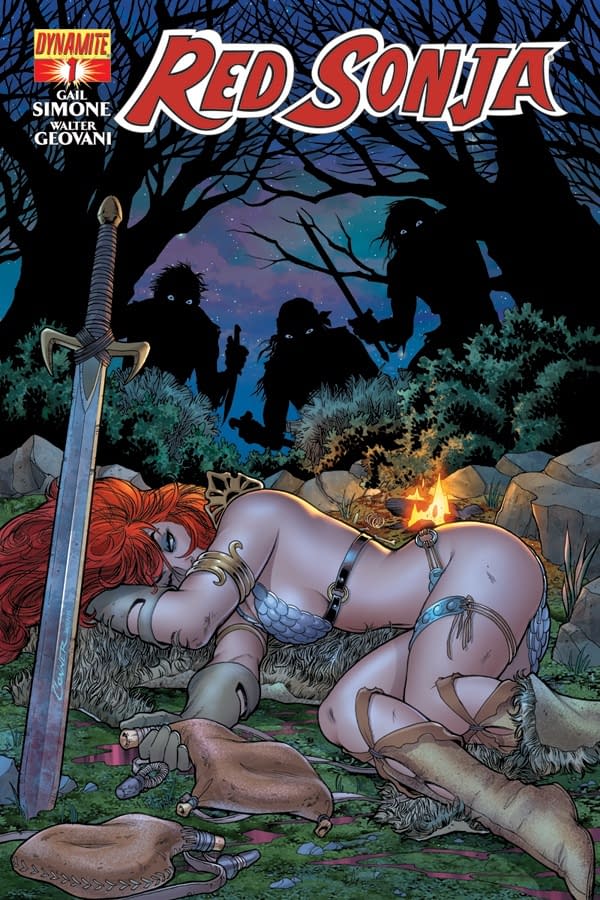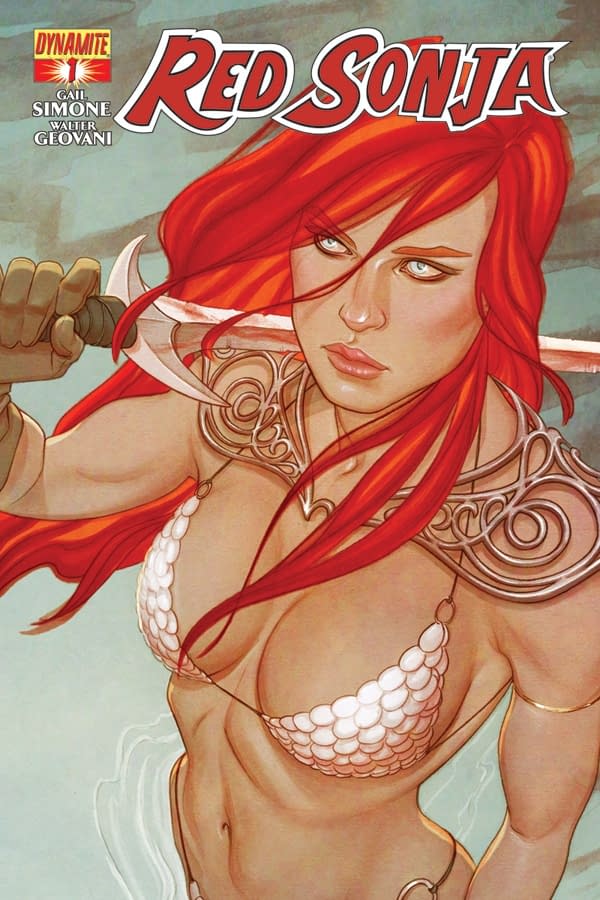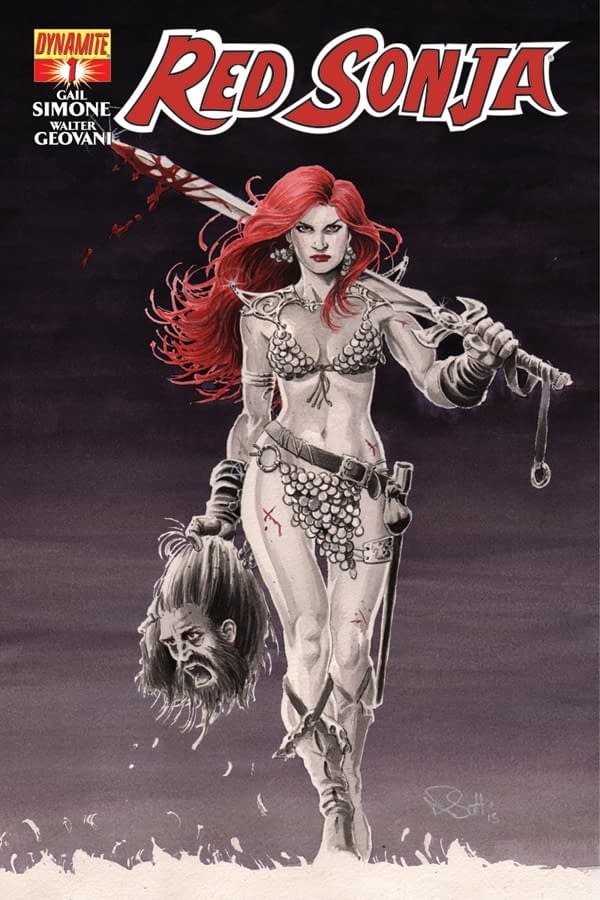 Enjoyed this article? Share it!