First Second Books has announced a new line of comics aimed at middle grade readers and focusing on notable events in American history, aptly titled History Comics. The School Library Journal had the official PR on the comics, which are set to start hitting stores in 2020 and serve as a compliment to First Second's Science Comics and Maker Comics lines.
Series editor Dave Roman described the process behind History Comics:
The folks at First Second started off by creating a long list of inspirational figures and compelling events that helped define our country. Then we narrowed in on topics I thought would adapt well to the visual medium of comics. I was glad that the publisher agreed with my request that we avoid too much focus on wars and battles (always my least favorite part of history class). I prefer finding the humanity in history and felt the graphic novel format allows people to really connect with the people and events in ways traditional textbooks rarely do.
But Roman hopes History Comics can do other things better than textbooks as well, such as countering bias:
Writing history is intrinsically biased, so we are aiming to counteract some of that traditional bias by including stories that are often left out of national narratives. History is often way more messy and complicated than what we initially learn growing up. Hopefully these books will encourage kids to ask tough questions and dig deeper with an aim toward getting closer to the truth of the matter.
Checkout the lineup below, as well as preview pages from The Roanoke Colony Mystery and The Great Chicago Fire.
History Comics: The Roanoke Colony Mystery by Chris Schweizer (6/30/20)
History Comics: The Great Chicago Fire by Kate Hannigan and Alex Graudins (6/30/20)
History Comics: The Challenger Disaster by Pranas T. Naujokaitis (Fall 2020)
History Comics: Rosa Parks and Claudette Colvin by Tracey Baptiste and Shauna J. Grant (Winter 2021)
History Comics: Mustangs by Chris Duffy and Falynn Koch (Spring/Summer 2021)
History Comics: Crazy Horse by Joseph Bruchac and Marty G. Two Bulls Sr. (Fall 2021)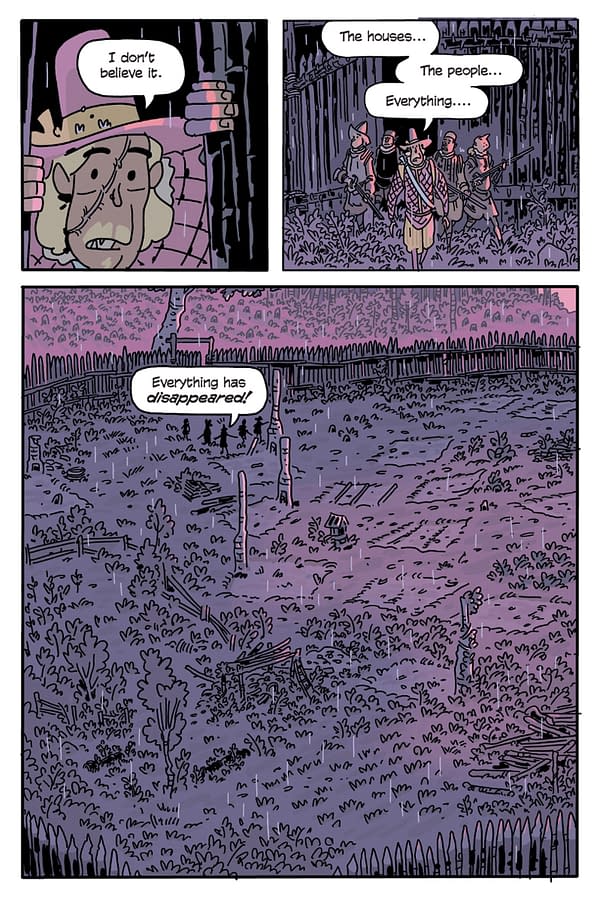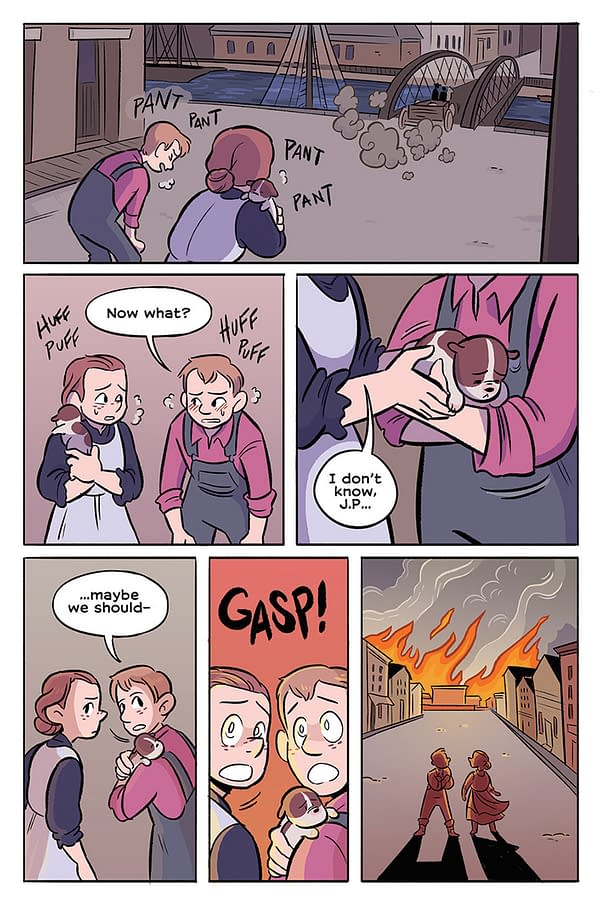 Enjoyed this article? Share it!