Geoff "Jeff" Johns is showing off the first six pages of Doomsday Clock at New York Comic Con. We'll be posting them here as they're revealed.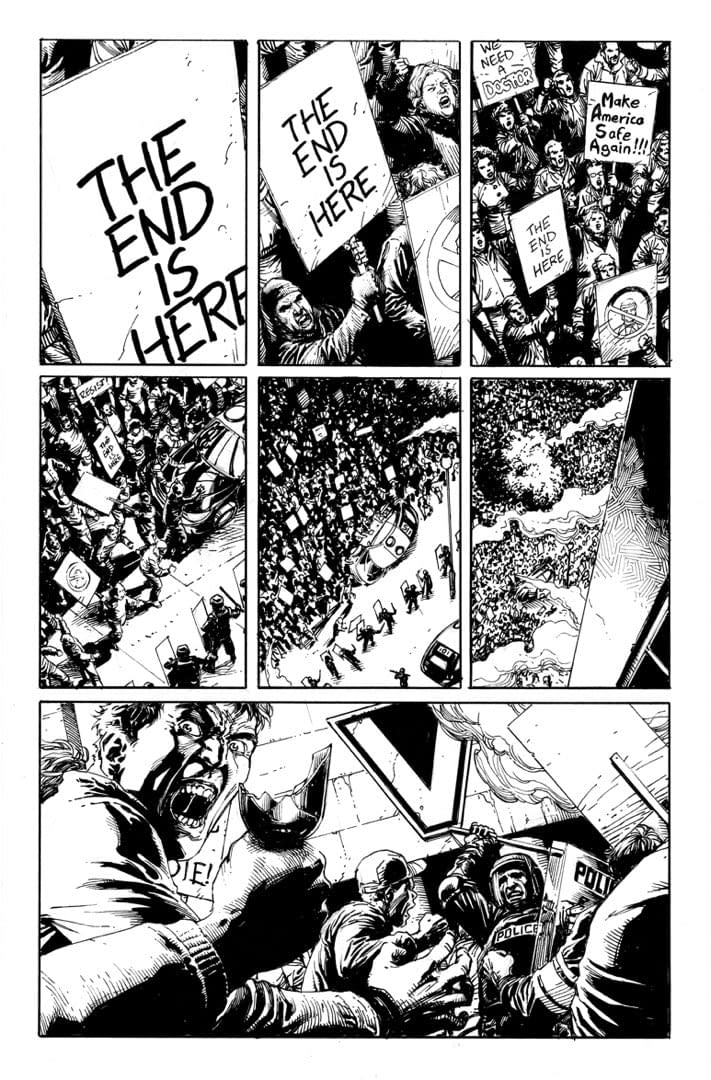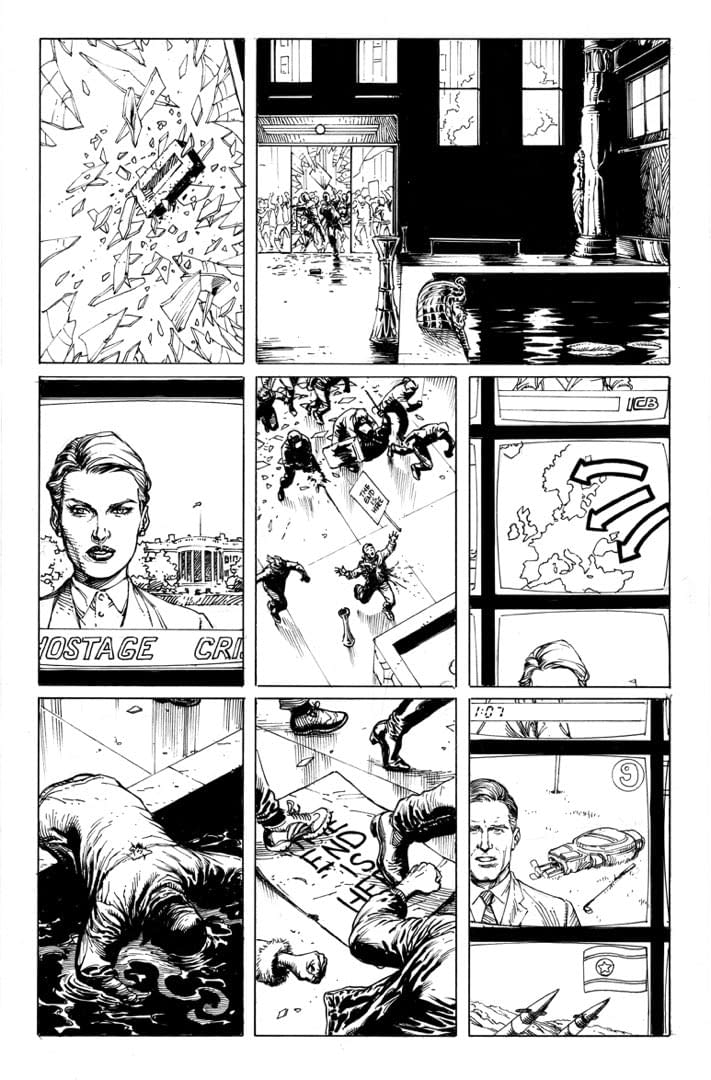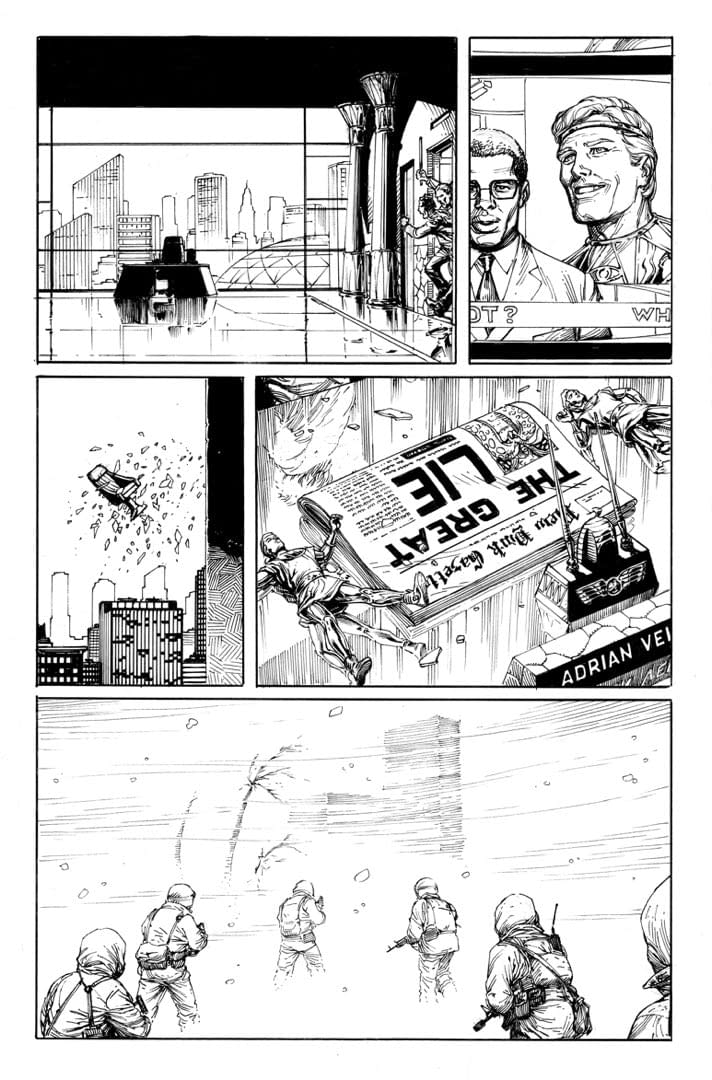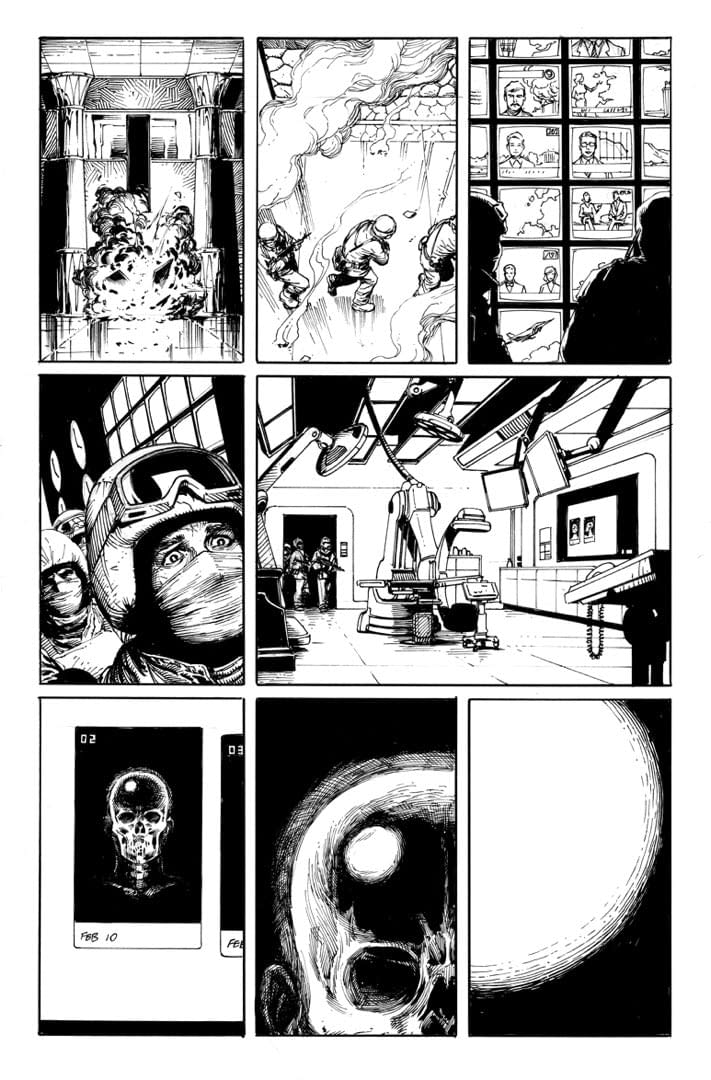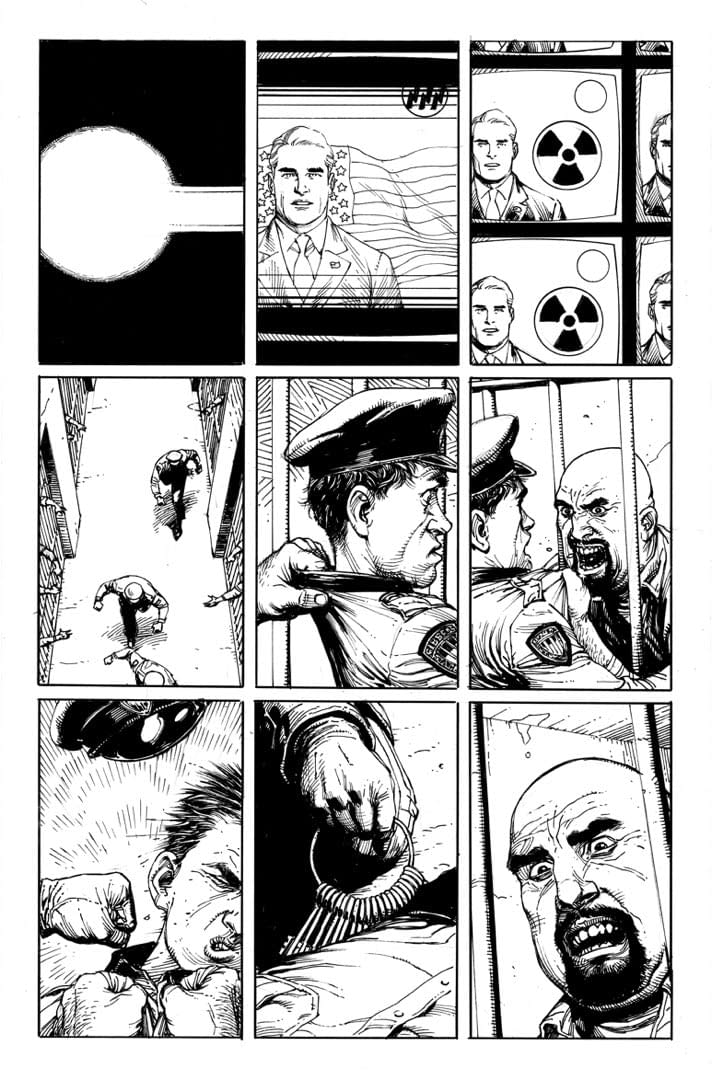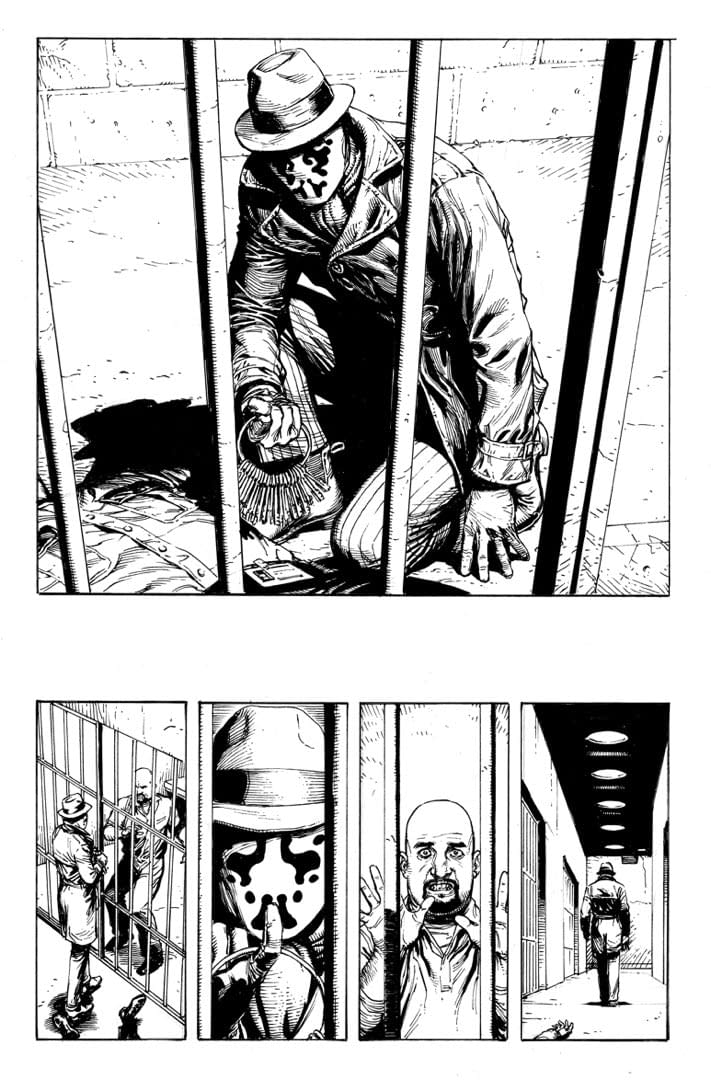 No sooner did we upload the pages than DC released the full lettered ashcan on their website. You can read those pages here.
Enjoyed this article? Share it!