FOC Cover Stories – Jamie McKelvie's Alienated And More
Ahead of final Order Cut-Off, a number of publishers release new covers, sometimes tiered to orders of other comics or cover to help boost their numbers. And Bleeding Cool collects them all to be browsed through… and we begin with a new cover to Si Spurrier and Chris Wildgoose's Alienated #1 by our good friend Jamie McKelvie. Tiered number qualifications to order each cover are in their titles.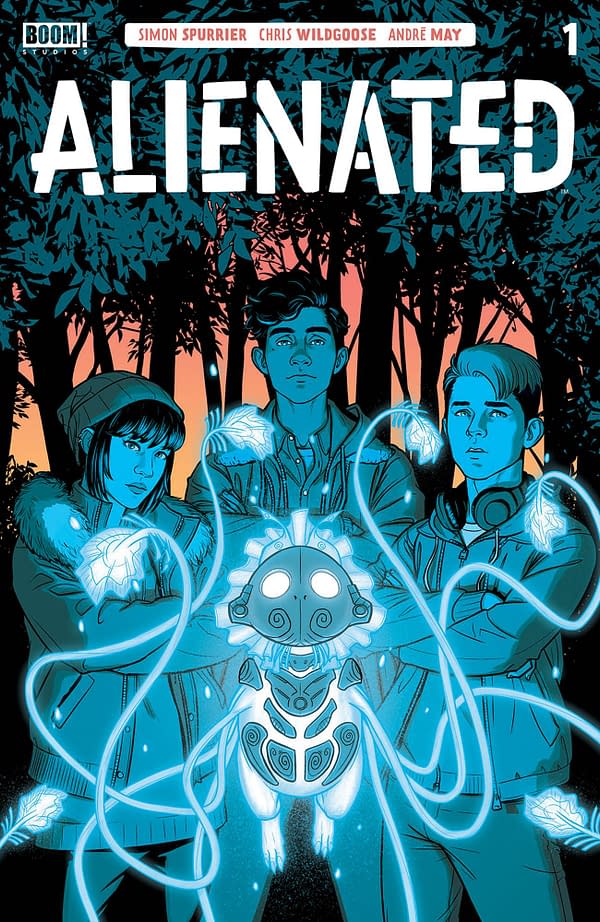 ALIENATED #1 (OF 6) FOC MCKELVIE VAR
BOOM! STUDIOS
(W) Simon Spurrier (A) Chris Wildgoose (CA) Jamie McKelvie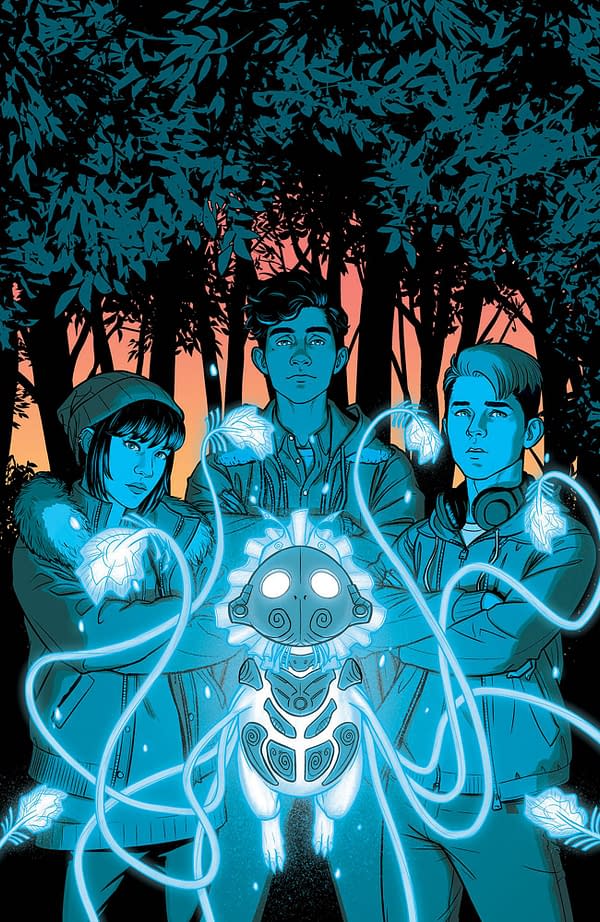 ALIENATED #1 (OF 6) 25 COPY MCKELVIE INCV (Net)
BOOM! STUDIOS
(W) Simon Spurrier (A) Chris Wildgoose (CA) Jamie McKelvie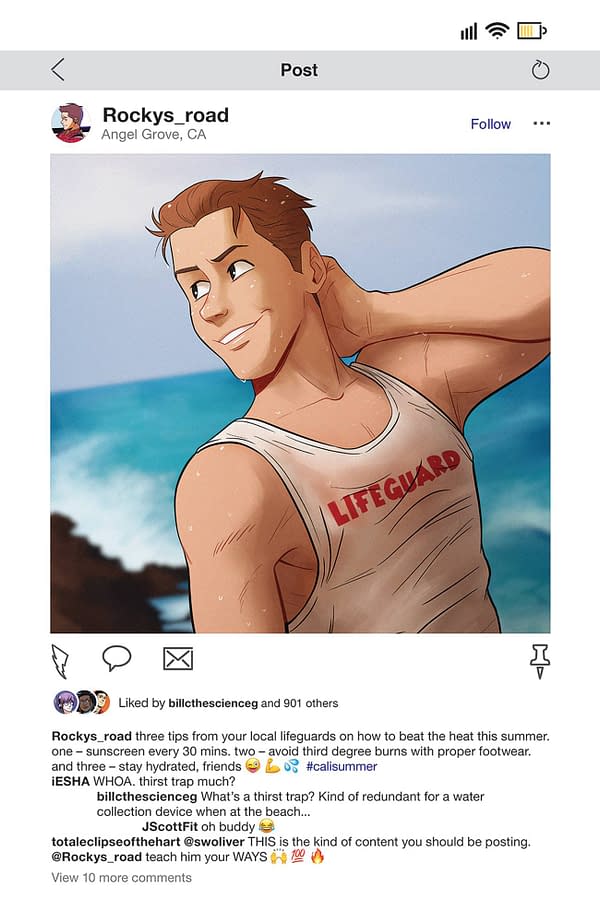 GO GO POWER RANGERS #29 FOC THE MAD VAR (C: 1-0-0)
BOOM! STUDIOS
(W) Ryan Parrott, Sina Grace (A) Francesco Mortarino (CA) Johanna the Mad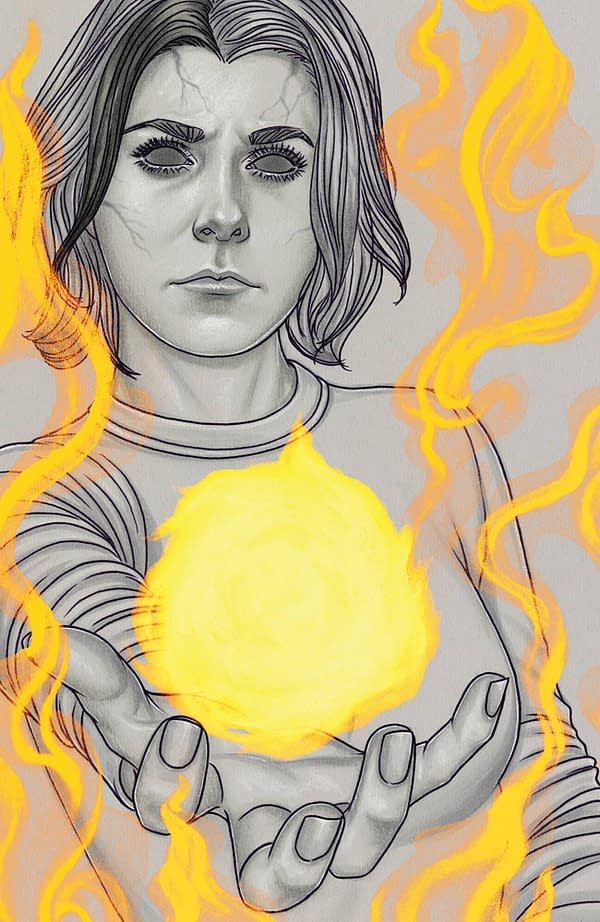 BUFFY VAMPIRE SLAYER ANGEL HELLMOUTH #5 25 COPY FRISON INCV
BOOM! STUDIOS
(W) Jordie Bellaire, Jeremy Lambert (A) Eleonora Carlini (CA) Jenny Frison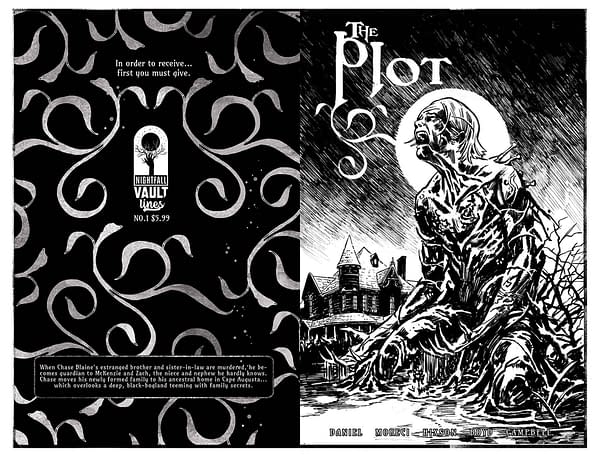 PLOT #1 B&W DELUXE EDITION (MR)
VAULT COMICS
(W) Michael Moreci, Tim Daniel (A/CA) Josh Hixson
"THE PLOT is GREAT! CREEPY as hell, but great. Another winner from Vault Comics." – Brian Michael Bendis
"Deeply deeply impressed with what Moreci, Daniel, and Hixson have cooked up with THE PLOT… Beautiful gothic horror, with great characters and lots of mystery brewing." – James Tynion, IV
Widely hailed as the best horror debut of 2019, THE PLOT #1 returns in a stunning black-and-white edition featuring the astonishing original inks from Josh Hixson, printed on deluxe heavyweight paper.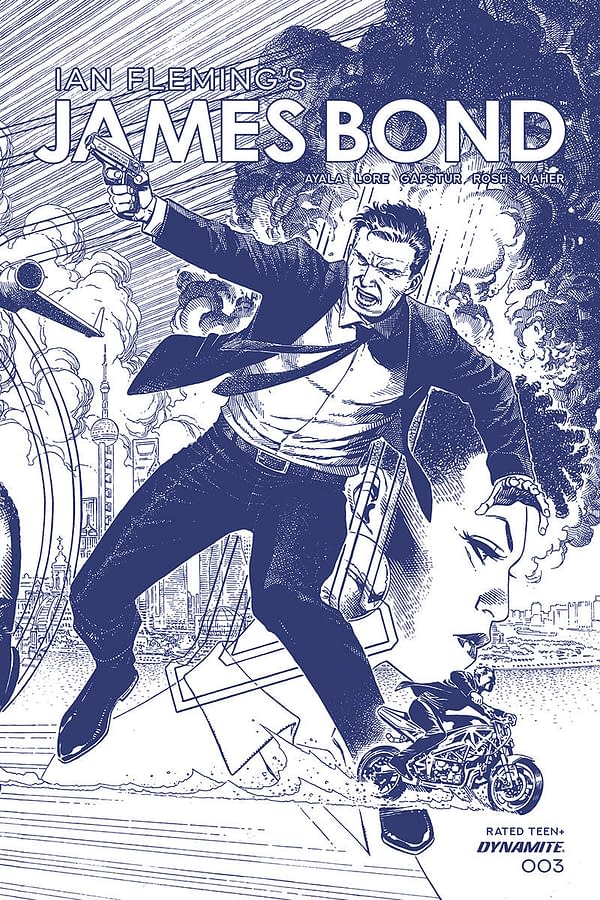 JAMES BOND #3 11 COPY CHEUNG TINT DRESSED FOC INCV
DYNAMITE
(W) Vita Ayala, Danny Lore (A) Erica D'Urso (CA) Jim Cheung
The first arc concludes, from VITA AYALA (Morbius), DANNY LORE (Queen of Bad Dreams) and ERIC GAPSTUR (The Flash). Bond is in over his head. What started as a "punishment" assignment has expanded into a world of international crime that Bond can't wrap his mind around. Will 007 accept that the mission is too big for one spy, and seek assistance…or will pride be his downfall?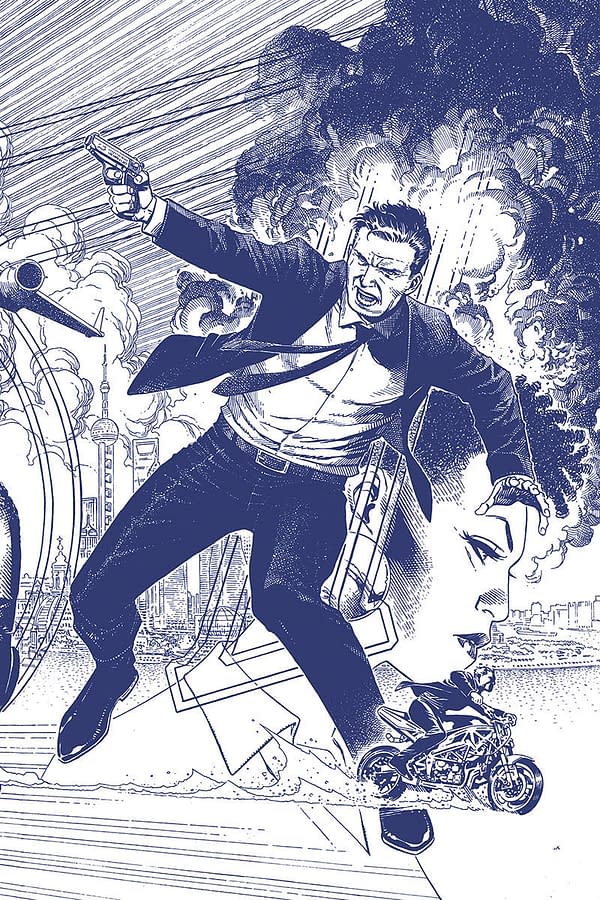 JAMES BOND #3 15 COPY CHEUNG TINT VIRGIN FOC INCV
DYNAMITE
(W) Vita Ayala, Danny Lore (A) Erica D'Urso (CA) Jim Cheung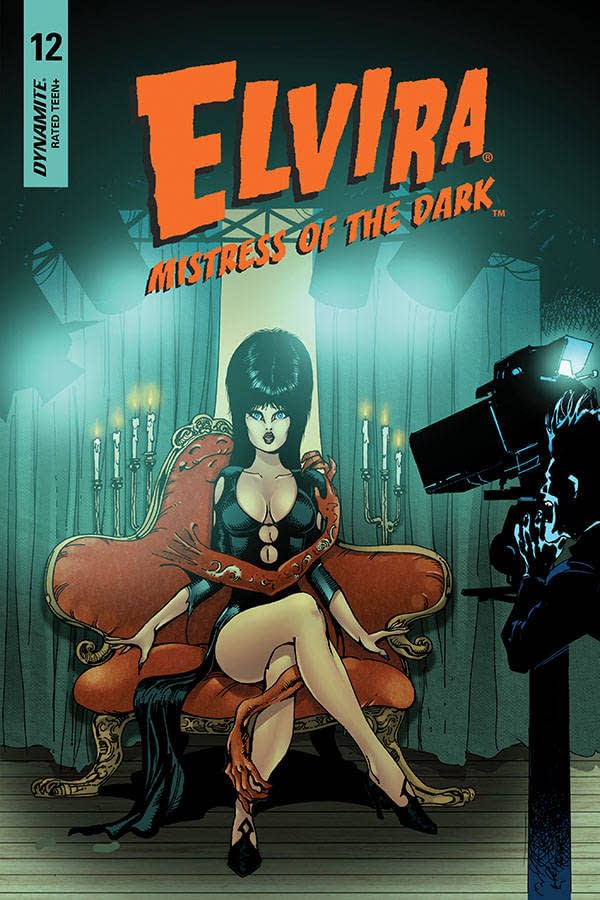 ELVIRA MISTRESS OF DARK #12 CASTRO FOC BONUS VAR (Net)
DYNAMITE
(W) David Avallone (A) Edu Menna (CA) Roberto Castro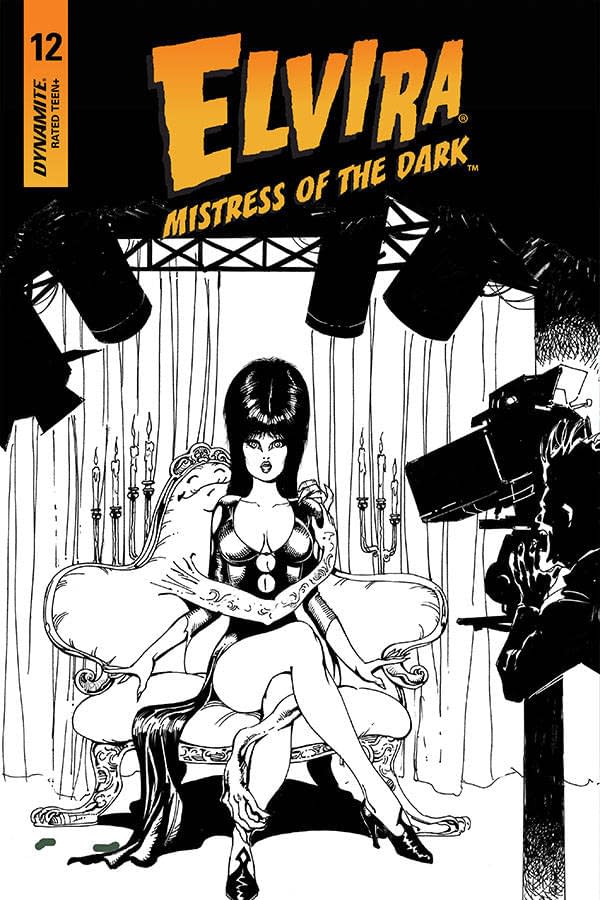 ELVIRA MISTRESS OF DARK #12 11 COPY CASTRO B&W FOC INCV (Net
DYNAMITE
(W) David Avallone (A) Edu Menna (CA) Roberto Castro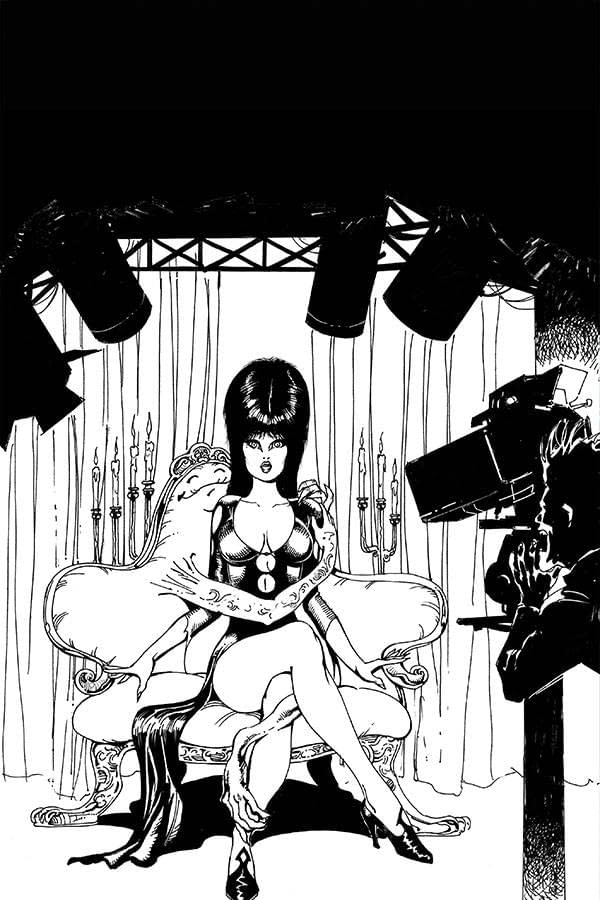 ELVIRA MISTRESS OF DARK #12 15 COPY CASTRO VIRGIN FOC INCV (
DYNAMITE
(W) David Avallone (A) Edu Menna (CA) Roberto Castro
ELVIRA MISTRESS OF DARK #12 21 COPY CASTRO B&W VIRGIN FOC IN
DYNAMITE
(W) David Avallone (A) Edu Menna (CA) Roberto Castro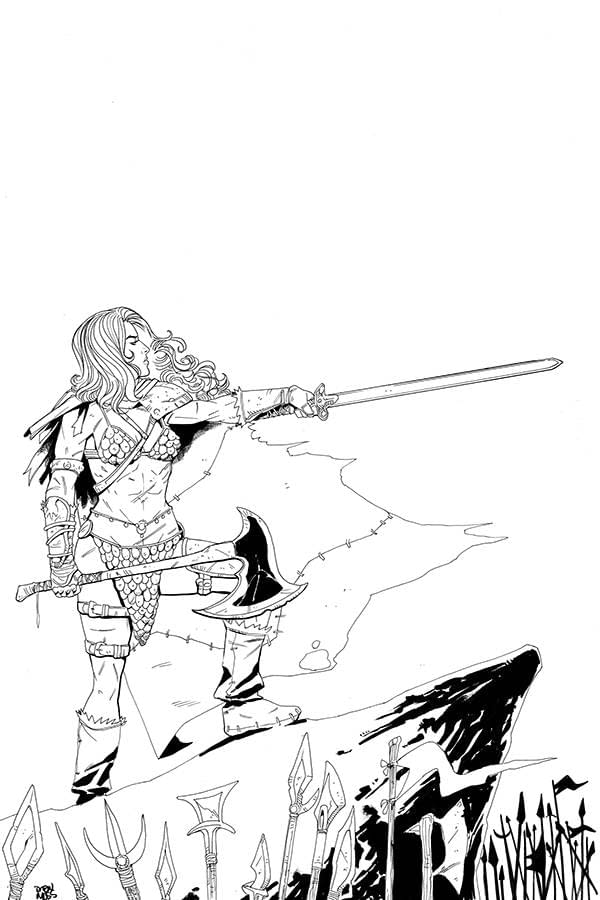 VAMPIRELLA RED SONJA #6 CASTRO FOC BONUS VAR
DYNAMITE
(W) Jordie Bellaire (A) Drew Moss (CA) Roberto Castro
VAMPIRELLA RED SONJA #6 7 COPY CASTRO B&W FOC INCV
DYNAMITE
(W) Jordie Bellaire (A) Drew Moss (CA) Roberto Castro
VAMPIRELLA RED SONJA #6 11 COPY MOSS B&W VIRGIN FOC INCV
DYNAMITE
(W) Jordie Bellaire (A/CA) Drew Moss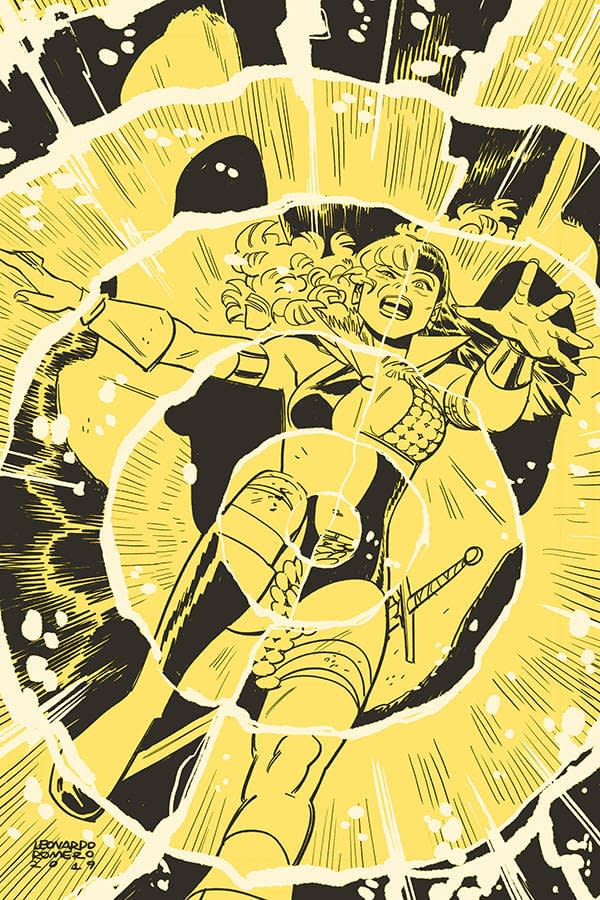 VAMPIRELLA RED SONJA #6 15 COPY MOSS TINT VIRGIN FOC INCV
DYNAMITE
(W) Jordie Bellaire (A/CA) Drew Moss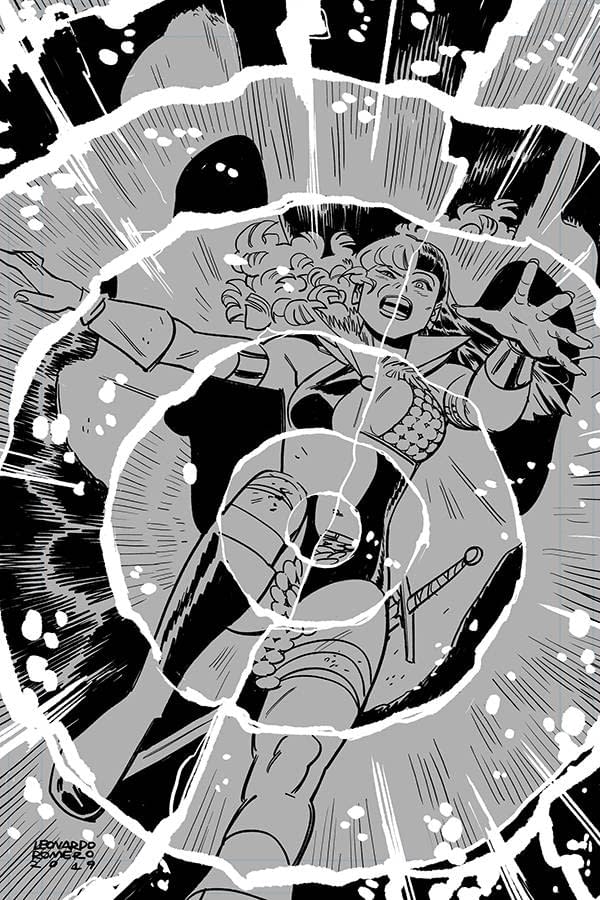 VAMPIRELLA RED SONJA #6 25 COPY ROMERO B&W VIRGIN FOC INCV
DYNAMITE
(W) Jordie Bellaire (A) Drew Moss (CA) Leonardo Romero
DEATH TO ARMY OF DARKNESS #1 HAESER FOC BONUS VAR
DYNAMITE
(W) Ryan Parrott (A) Jacob Edgar (CA) Ken Haeser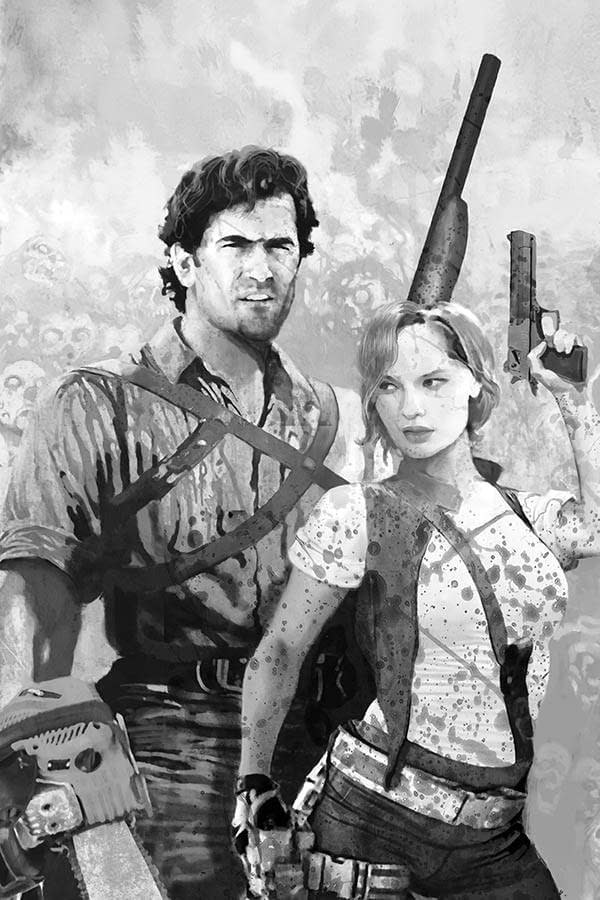 DEATH TO ARMY OF DARKNESS #1 HAESER FOC BONUS VAR
DYNAMITE
(W) Ryan Parrott (A) Jacob Edgar (CA) Ken Haeser
DEATH TO ARMY OF DARKNESS #1 11 COPY SUYDAM B&W VIRGIN FOC I
DYNAMITE
(W) Ryan Parrott (A) Jacob Edgar (CA) Arthur Suydam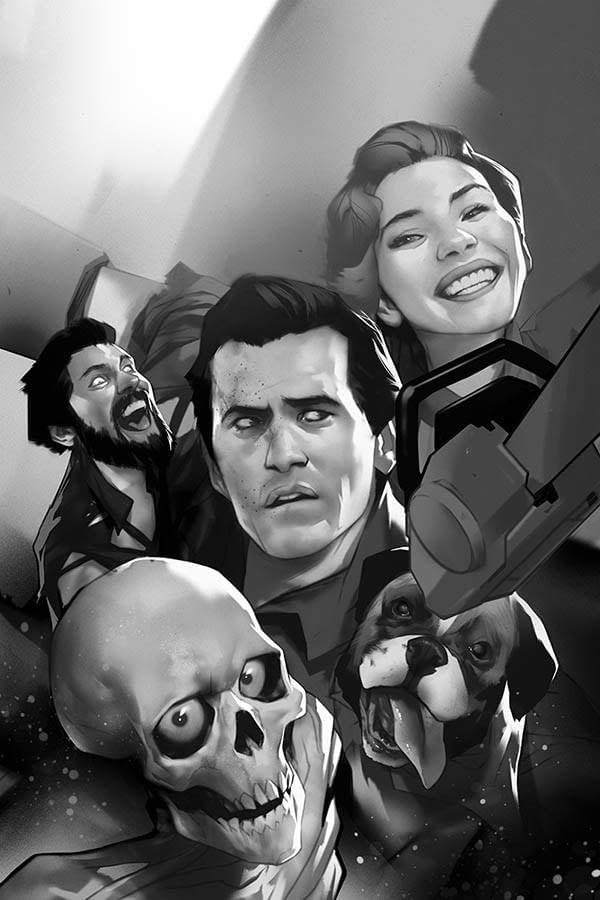 DEATH TO ARMY OF DARKNESS #1 15 COPY HAESER VIRGIN FOC INCV
DYNAMITE
(W) Ryan Parrott (A) Jacob Edgar (CA) Ken Haeser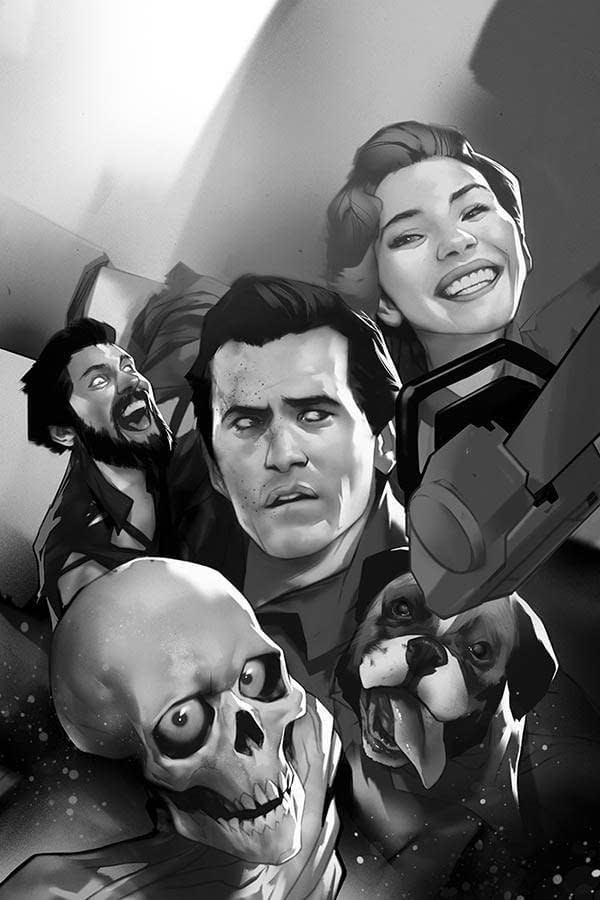 DEATH TO ARMY OF DARKNESS #1 21 COPY OLIVER B&W VIRGIN FOC I
DYNAMITE
(W) Ryan Parrott (A) Jacob Edgar (CA) Ben Oliver