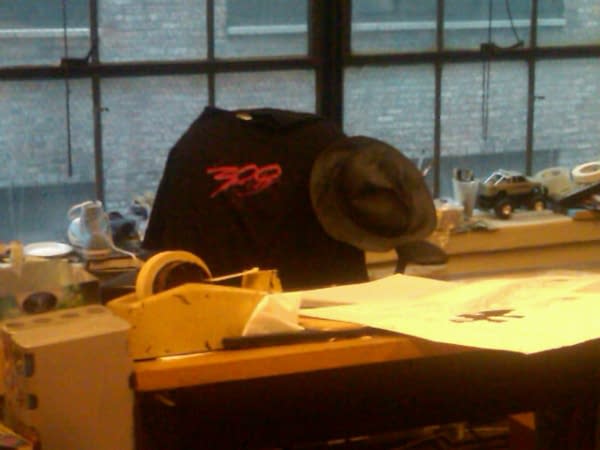 Kimberly Cox, friend of Bleeding Cool and partner of Frank Miller, popped in to see how he was doing in their New York apartment just forty minutes ago.
And discovered he'd been raptured away.
Turns out he was the only worthy individual in the world. The rest of us six billion are all heathens…
Enjoyed this article? Share it!