Posted in: Comics | Tagged: Arrested, Child Pornography, Comics, El Diablo, Gerard Jones, justice league, malibu, marvel, Offences, Prime, Suspicion
---
Gerard Jones, Co-Creator Of Prime, Arrested On Suspicion Of Child Pornography Offences (Updated) Gerard Jones is a comic book writer of hundreds of comics, for all manner of comic book publishers. His bibliography includes Green Lantern, Justice League, The Shadow, Wonder Man, El Diablo and Ramna 1/2. He is also the co-creator of DC hero El Diablo, action/adventure title The Trouble With Girls and the Marvel Ultraverse superhero Prime, about a thirteen year-old who can transform into an adult superhero. He also wrote the comic history expose Men of Tomorrow: Geeks, Gangsters, and the Birth of the Comic Book and the thesis Killing Monsters: Why Children Need Fantasy, Superheroes and Make-Believe Violence.
Today, Michael Bodley of the San Francisco Chronicle reported that Gerard Jones was arrested by police on suspicion of possessing more than 600 child pornography files, and uploading graphic videos to YouTube. And according to police, that he was booked into jail on suspicion of possession of child pornography, production of child pornography, sending harmful material to a minor and distribution of child pornography. The report states the uploaded videos depict a child performing sexual acts on an adult. And police state other videos showed adults performing sexual acts on children as young as one year old. The report also states that police are investigating the possibility that Jones traveled to London to have sex with a minor.
Jones has entered a plea of not guilty and his lawyer, Seth Chazin told SF Chronicle that his client denies all of the allegations and emphasized that that he had no prior criminal record, as well as saying "It's important to differentiate between violent sex offenders in these kinds of cases, because there's a big difference. We tend to lump them all together."
It should be emphasized that these are charges and investigations and, under the law, suspects are innocent until proven guilty in court.
Update – Jones has posted a message to his followers on Facebook. "Thank you to all who have offered emotional and spiritual support. More will be revealed with time. I'll be okay. I'm still me. Take care of yourselves." He makes no direct comment to the accusations other than to say that more will be revealed.
---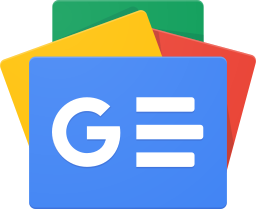 Stay up-to-date and support the site by following Bleeding Cool on Google News today!