Gotham Gossip: Dick Grayson Keeping It In The Family? (Spoilers
Spoilers for upcoming issues of Nightwing, potentially, if this little nugget pans out. I don't know if it will, but better be safe than sorry, right? Especially as the source and provenance, in this case, is a rather good one. Nevertheless, to be on the safe side, if this were Lying In The Gutters, it would get an Amber Light, possibly with a tinge of the Green.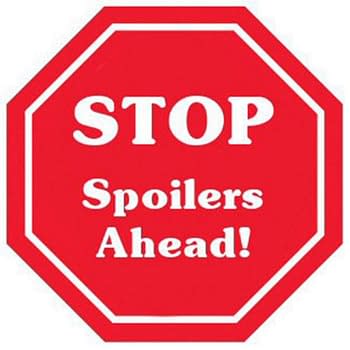 In recent issues of the new Nightwing comic book, we have been introduced to the new mayor of Bludhaven, Melinda Zucco, the estranged daughter of Tony Zucco, part of the Zucco family of Bludhaven and seen working for the Marini crime family. The usual political and crime family corruption. Or so we thought. The Word is that DC Comics will plan a big reveal that will see her family lineage exploded and instead revealed as the daughter of John Grayson. And so happens to be Dick Grayson's long-lost sister. Created by Tom Taylor and Bruno Redondo, Mayor Melinda Zucco's only two appearances so far have been Nightwing #78 and #79, collector fans, but I guess she will appear in a lot more comic books to come.
NIGHTWING #78
(W) Tom Taylor (A/CA) Bruno Redondo
Nightwing is back—and his drive to keep Blüdhaven safe has never been stronger! But his adopted city has elected a new mayor with the last name Zucco. When Nightwing enlists Batgirl's help in investigating the politician bearing the same name as the man who murdered his parents, she unearths details that will shock and fundamentally change the hero. The New York Times bestselling team of writer Tom Taylor (DCeased, Injustice) and artist Bruno Redondo (Injustice, Suicide Squad) are about to take Nightwing to the next stage of his evolution as a hero! Retail: $3.99

NIGHTWING #79
(W) Tom Taylor (A/CA) Bruno Redondo
Dick Grayson has inherited Alfred's fortune, a puppy, and a whole lot of questions. Who is Mayor Zucco, and what is her relation to the man who murdered Dick's parents? What sinister plans does Blockbuster have for Blüdhaven? What kind of dog food is best for a three-legged puppy? To answer these questions, Dick's going to need a little help from his friends—past and present.
Retail: $3.99