It sounds like Gwen Stacy is feeling the strain of super hero life in a major way, and she's got a fancy new suit that buffs her powers- sounds like a certain black spider-suit Peter Parker found in the first Secret Wars story-line from the early '80s!
Gwen's coming up with an all-new code-name, and it sounds pretty cool!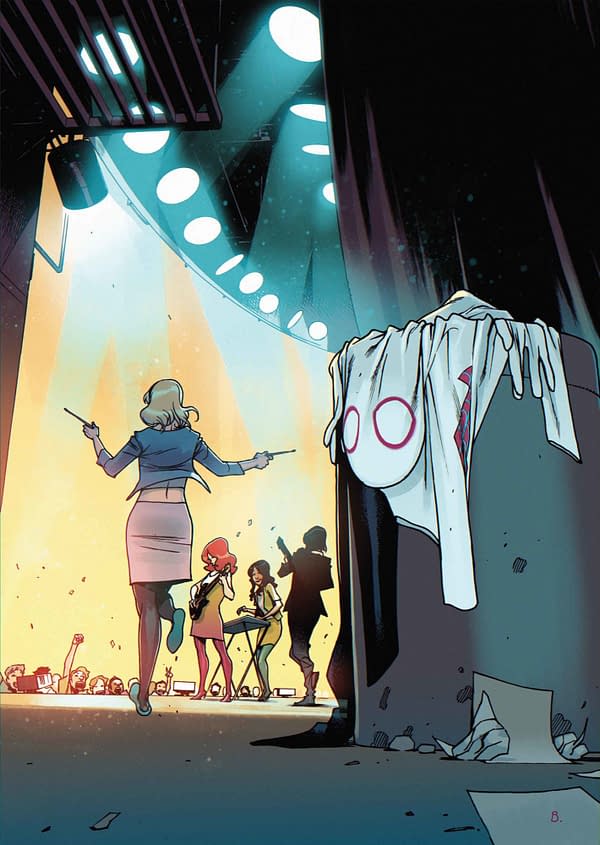 SPIDER-GWEN: GHOST-SPIDER #10

SEANAN MCGUIRE (W) • TBA (A) • COVER BY BENGAL
CARNAGE-IZED VARIANT COVER BY IBAN COELLO
• After unmasking herself, waging a war for the fate of the Multiverse and nearly losing her father, Gwen Stacy has had a rough year…and it's not about to get any easier!
• ESPECIALLY when something's started going wrong with the mysterious suit that gives her her abilities.
• With no other choice, Gwen finds herself swinging through the skies of the Marvel Universe alongside special guest stars SPIDER-MAN and SPIDER-MAN, and finally embracing an all-new codename! We'll give you three guesses…
32 PGS./Rated T …$3.99
For more information on the upcoming slate of Marvel comics for July, check out our comprehensive coverage list here!
Enjoyed this article? Share it!