Hannah Means-Shannon, Justin Mohlman Join Heavy Metal Editorial, Ricardo Llarena Promoted to Senior Editor
It's C2E2. There are big staffing changes in the air all over the place. Yesterday, Bleeding Cool broke the news that Tim Seeley was to be the new Managing Editor at Heavy Metal Magazine, replacing Rantz Hoseley.
Today we have learned that Ricardo Llarena has been promoted to Senior Editor And that Hannah Means-Shannon and Justin Mohlman have joined the sci-fi/fantasy comics anthology as contributing editors.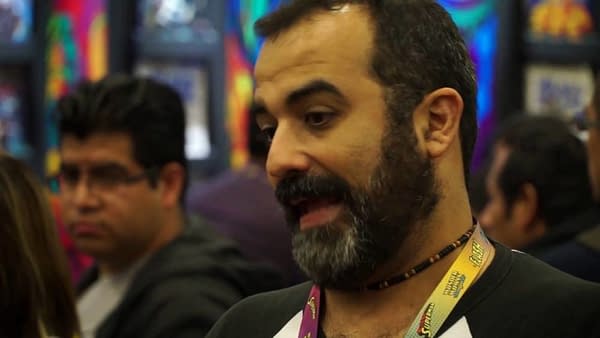 Mexico based Ricardo Llarena has worked with Heavy Metal as a creator and editor for over 10 years and recently oversaw the company's Megadeth: Death By Design anthology project with Hannah Means-Shannon and Heavy Metal CEO, Jeff Krelitz. Llarena also was the sole editor of Heavy Metal #275, sourcing Hispanic creators, and translated into Spanish as Metal Pesado #1.
Hannah Means-Shannon of New Jersey is a former English professor, editor at Dark Horse Comics but is probably best known to our readers as the former editor at Bleeding Cool. She will source content for Heavy Metal, as well as working on special projects like Megadeth and Heavy Metal's upcoming art books and music based projects.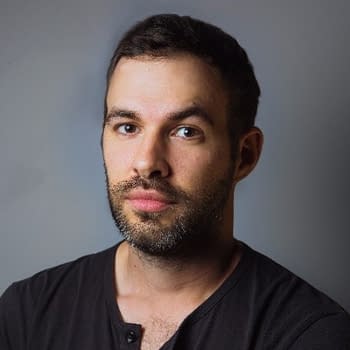 Chicago based Justin Mohlman is an artist and creative director coming from the video game and music industries. He will be focusing on creative content from music, video games, art and the tattoo world. Mohlman, an entrepreneur, is also co-owner of Chicago's award winning Tattoo shop, Code Of Conduct. Mohlman was
instrumental in securing talent for Heavy Metal's upcoming music special #295, which features Slipknot, Megadeth, Code Orange, Mastadon, Def
Leppard, Amon Amarth, Tenacious D and more.
Jeff Krelitz said "Working with Hannah on Megadeth hasbeen amazing and I've been impressed by the content she's been bringing to the magazine." "I've worked with Justin for several years and he pulls off nothing less than miracles when it comes to finding unique and interesting talent."
Both Means-Shannon and Mohlman will be on site at C2E2 in Chicago this weekend and can be found at Heavy Metal's booth, #517.