Harbinger Wars 2: Aftermath One-Shot Will Sort Through Rubble of Valiant's Super-Mega-Crossover Event
What does Valiant's current super-mega-crossover event, Harbinger Wars 2, have in common with, well, every other super-mega-crossover event in history? According to a claim in their latest press release:
The Valiant Universe will never be the same!
But unlike other publishers who will go unnamed who just leave whatever wreckage is left behind by a super-mega-crossover event never-the-samey for the next super-mega-crossover event to change again, Valiant intends to deal with that never-samey aftermath in a comic appropriately titled Harbinger Wars 2: Aftermath. Written by Matt Kindt and drawn by Adam Pollina, Harbinger Wars 2: Aftermath #1 is, according to the press release, "a blistering standalone epilogue," so you may want to wear protective gloves while reading it. In any case, the book will "sort through the rubble of the most brutal confrontation ever felt in the Valiant Universe – and discover what lies beyond the bloodshed," setting the stage for the next big super-mega-crossover event, Incursion, launching in February 2019.
From the press release, here's some more details on how Valiant intends to shake its universe to its very core as soon as that core has stopped shaking from Harbinger Wars 2:
Then: On the heels of HARBINGER WARS 2, Valiant's "BEYOND" initiative launches into 2019 with an all-new slate of groundbreaking series, starting in September with FAITH: DREAMSIDE #1! This fall, uncover the secrets of the Dreamside as Eisner Award-nominated writer extraordinaire Jody Houser (FAITH, Star Wars: Thrawn) and rising star MJ Kim (FAITH'S WINTER WONDERLAND SPECIAL #1) continue the adventures of the high-flying icon Nerdist called "a superhero done right!"

Even before Faith "Zephyr" Herbert gained the power of flight, joined the Harbinger Renegades, and soared through the skies of Los Angeles, deep down she was always a hero at heart. But what's a hero to do in the face of a foe that exists only in nightmares? Face them head-on, of course! To protect the dreams of her teammate, Animalia, Faith must venture into a fantastical new realm the likes of which the Valiant Universe has never seen… and she'll need some help from the world's premiere parapsychologist, Dr. Mirage, to make it back with her subconscious mind still intact!

Once the dust of HARBINGER WARS 2 has settled, BEYOND will round out the end of Valiant's 2018 publishing schedule and drive forward into the new year with FAITH: DREAMSIDE #1 in September; BLOODSHOT RISING SPIRIT #1 in November; LIVEWIRE #1 in December; and INCURSION #1 in February 2019!
Look for Harbinger Wars 2 Aftermath #1 in stores on September 26th. Bring a shovel!
HARBINGER WARS 2: AFTERMATH #1
Written by MATT KINDT
Art by ADAM POLLINA
Cover A by RAÚL ALLÉN
Cover B by LEWIS LAROSA
HW2 Icon Variant by FELIPE MASSAFERA
$3.99 | 32 pgs. | T+ | On Sale SEPTEMBER 26
FAITH: DREAMSIDE #1 (of 4)
Written by JODY HOUSER
Art by MJ KIM
Cover by MARGUERITE SAUVAGE
LIMITED SERIES | BEGINNING SEPTEMBER 2018
---
---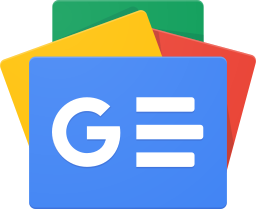 Stay up-to-date and support the site by following Bleeding Cool on Google News today!