As you can see at this link, a remnant of DC Comics' listings with Diamond Comics Previewsworld promised a new Batman: White Knight series launching in September. The details have been withdrawn, it's now been rescheduled for October and not in DC's listings for UCS or Lunar. Batman: White Knight: Harley Quinn is a new 8-issue mini-series at $5.99 an issue in the Murphyverse of DC Comics under the Black label imprint. Starring Harley Quinn, written by Sean Murphy, his wife Katana Collins, artist Matteo Scalera and colourist Dave Stewart, DC Comics told retailers "Batman: White Knight Presents Harley Quinn #1 incorrectly appeared in the July Diamond Previews. It will be solicited in August's DC Connect #3 for October on sale." It also got picked up by a few other online store websites…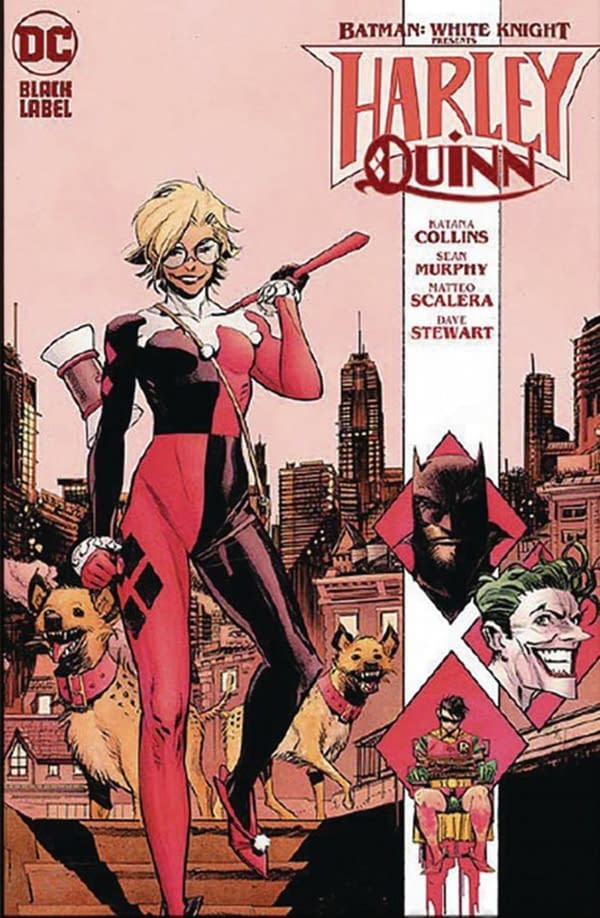 The Murphyverse began with Batman: White Knight, a limited series created by Sean Murphy in 2017. In White Knight, upon regaining his "sanity", the Joker sets out to reverse the public perception of himself and Batman from hero and villain, seeking to conquer Gotham through politics. Murphy's goal was to depict a more realistic take on Gotham City, where crime could not be stopped with Batman's methods. This led him to turn the Joker into a politician, using the character's intelligence and charisma to win the people of Gotham over. DC Comics had no problems with the ideas that Murphy had for the series, such as changing the timeline in Batman's history. However, the adult content like nudity and profanity that Murphy had intended to include were not permitted.The series reworked Harley Quinn as two individuals: her initial jester design is the original Harleen Quinzel, whereas her Suicide Squad design is an equally obsessed doppelgänger named Marian Drews who took her place in her absence.
This will be Sean Murphy's third Murphyverse series, but the first to be drawn by someone else.
Enjoyed this article? Share it!