Heather Antos Leaves Valiant For IDW's Marvel and Star Wars Comics
Heather Antos is joining IDW Publishing as Editor on their Star Wars and Marvel Action lines After working as a comics editor on Unlawful Good: An Anthology of Crime, producer on webseries such as Lagged Out and as a journalist for sites like Geek Legacy, in 2015 Heather Antos became an assistant editor at Marvel Comics, helping launch Marvel's Star Wars line and accidentally becoming a co-creator of Gwenpool.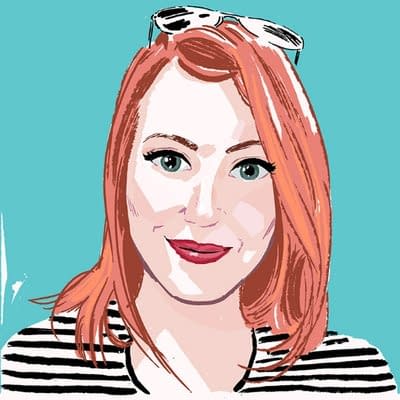 In 2018, Heather Antos became the new EIC of Unikrn, an Esports betting company in Las Vegas, while continuing to freelance-edit comic books such as Bitter Root at Image Comics. But it wasn't long before she returned to comics full-time in 2019 as an editor at Valiant Entertainment and last year was promoted to Senior Editor.
Now she is off again. Last night, Heather Antos tweeted;
It is with GREAT pleasure that I announce I'm joining IDW Publishing, where I will once again be editing none other than their AMAZING line of Star Wars & Marvel comics! After two amazing years full of some huge creative accomplishments, today will be my last day as Senior Editor for Valiant Comics. I cannot praise enough the amazing team and I will miss each and everyone of you dearly. An even bigger shout out to the amazing talent I got to collaborate with — from Q&W, to XO, Livewire, Shadowman, The Harbinger, Final Witness, and more — I could not be more proud of what we've done. And finally, a HUGE thank you to the fans. Y'all are some of the most supportive people I've had the pleasure to meet in this industry. Stay passionate, and Stay Valiant!
Response from many was positive – here's a smattering;
Jim Lee: an amazing addition to IDW! Looking forward to picking up the projects you help bring to life!

James Asmus: AWESOME NEWS! Everyone I've worked with there has been great, so I hope your experience is the same :)

Declan Shalvey: Pft. What do YOU know about Marvel or Star Wars…? :P Seriously though, HUGE congrats Heather. No better person for the job

Marc Laming: Huge congratulations Heather!! It's so good to see you back in a Galaxy Far Far Away… Now go hop in an X-Wing and blow something up :)
IDW publishes licenses Star Wars and Marvel Comics titles for a younger age range that Marvel Comics usually caters for. And no one has a better CV for such a role. We wish Heather well in her new job.