Star Wars Editor Heather Antos Leaves Marvel to be EIC of Esports Betting Site Unikrn
Heather Antos has been an Assistant Editor at Marvel Comics since 2015, after previously working as a comics editor on Unlawful Good: An Anthology of Crime, producer on webseries such as Lagged Out and a journalist for sites like Geek Legacy.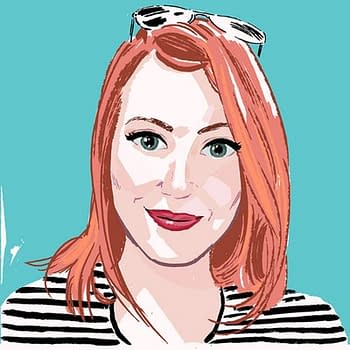 Editing at Marvel, principally on the Star Wars and Deadpool comic books, she has seen both lines grow and gain strong critical and commercial success. With her pet project Gwenpool becoming one of Marvel's better-reviewed comics of late. Over the last three years, she has become a public face for the publisher both on social media and at comic conventions.
She was also the focus of online harassment last year which led to the #MarvelMilkShakes solidarity hashtag from across the comic book industry.
In the past couple of weeks, I have been told that Antos is leaving Marvel Comics after being given what has been described as the opportunity of a lifetime.
Considering, for many, that might be editing Star Wars comics, it promised to be something very special indeed.
And the news has just gone live. Heather is the new Editor-In-Chief of Unikrn,
Unikrn is the worldwide leader in Esports betting and is based in Las Vegas, Nevada with offices in Sydney, Australia and Berlin, Germany. Unikrn primarily offers real money and token-based wagering on competitive video game tournaments. Unikrn creates betting markets on esports (organized video game competitions) matches akin to traditional betting. Unikrn is the worldwide leader in esports betting. Players can bet legally, for free, anywhere in the world using Unikoins, their own cryptocurrency and they also offer real money betting in the UK.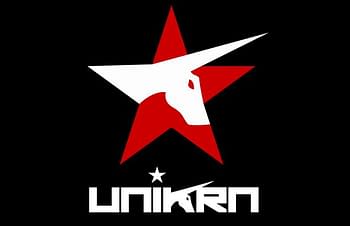 She will be managing and overseeing all editorial content, podcast, tournament coverage, and video content, which looks like it will be expanding. Could it cover comics as well? People betting on which issue of Amazing Spider-Man that the Red Goblin will actually appear in? Or are they doing that anyway?
After all, her message to readers? 'Never fear, comics fans – I'm not leaving you just yet.'
Congratulations Heather… I get the feeling the force may be with you on this one. In fact, I'd bet on it.
UPDATE: Heather has been tweeting: