The Return of the Hellbat in Tomorrow's Detective Comics #998 (Preview)
It shouldn't be surprising considering the billionaire status of his alter ego, Bruce Wayne, but Batman is apparently not a fan of socialized medicine. Just look what happens when Hugo Strange offers to give Batman free psychiatric care in this preview of tomorrow's Detective Comics #998?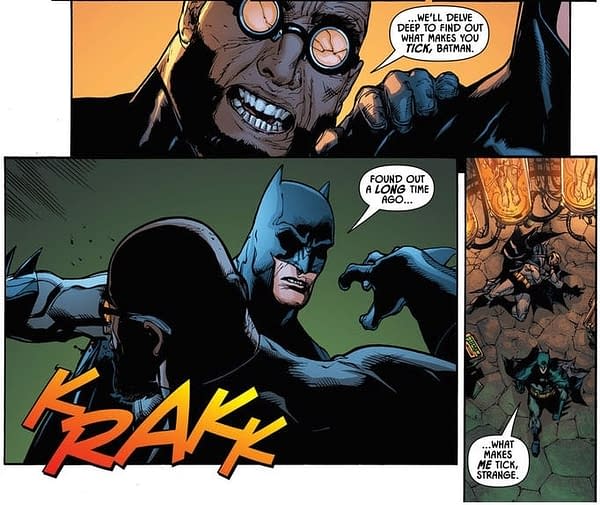 Take that, you freakin' commie!
The next stop in Batman's investigation of the monsters he's been fighting is Jason Blood, who shares a body with the rapping demon Etrigan. That gives Batman, and Peter Tomasi, an opportunity to revisit the Hellbat armor first forged back in Batman and Robin (the comic book series, not the awesome movie — this suit does not feature bat nipples).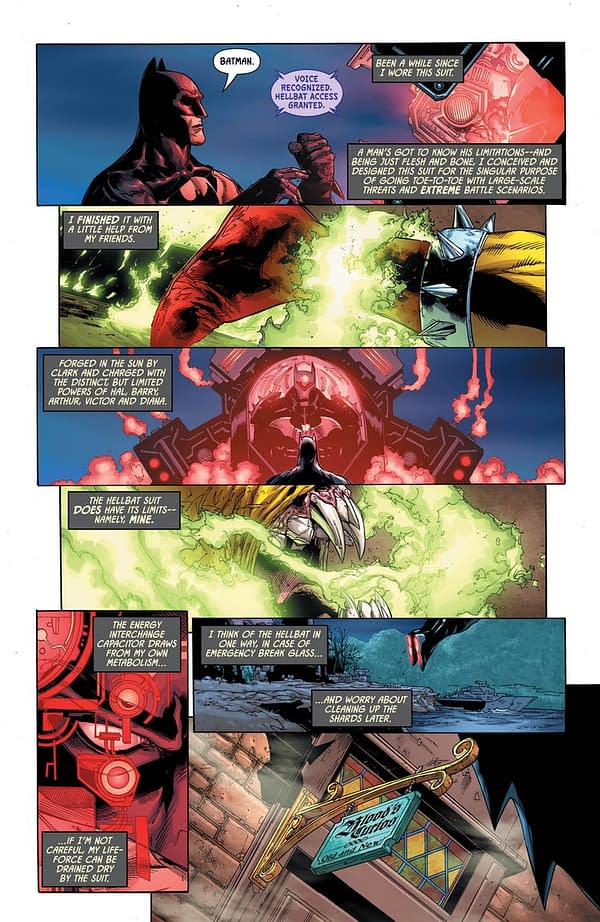 DC Media Partner CBR first suckled at the teat of their corporate masters with this EX-X-XCLUSIVE preview. Detective Comics #998 hits stores tomorrow.
Detective Comics #998
(W) Peter J. Tomasi (A/CA) Doug Mahnke, Jaime Mendoza
Batman's tried everything on Earth to stop the menace hunting his friends and family…now it's time to turn to things not of this Earth! In the past, whenever Batman's encountered the supernatural, he's turned to Jason Blood for guidance-and to Etrigan, the demonic entity living inside him! But securing their help is never simple, and what Blood has to show him will shake Batman to his core!
RATED T
In Shops: Feb 13, 2019
SRP: $3.99