Heroes In Crisis #8 was a big whydunnit. But it meant that a number of plotlines last seen in Heroes In Crisis #7 weren't touched at all. And now the comic comes it its conclusion with a final issue, some of those stories can be picked up again. Such as what happened to the Booster Gold/Blue Beetle/Batgirl/Harley Quinn foursome and their mission to save the world?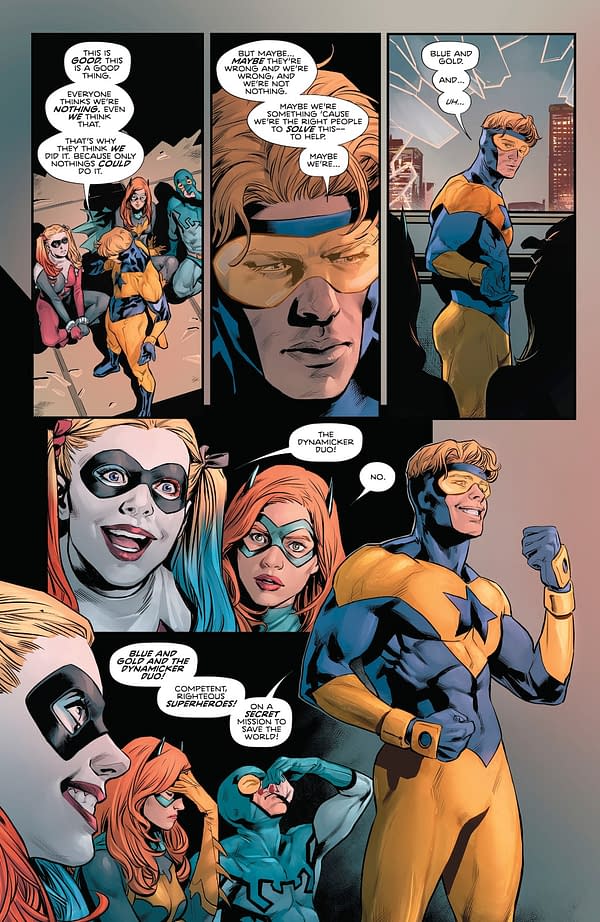 Well, writer Tom King has tweeted out the following for Heroes In Crisis #9 on FOC for today.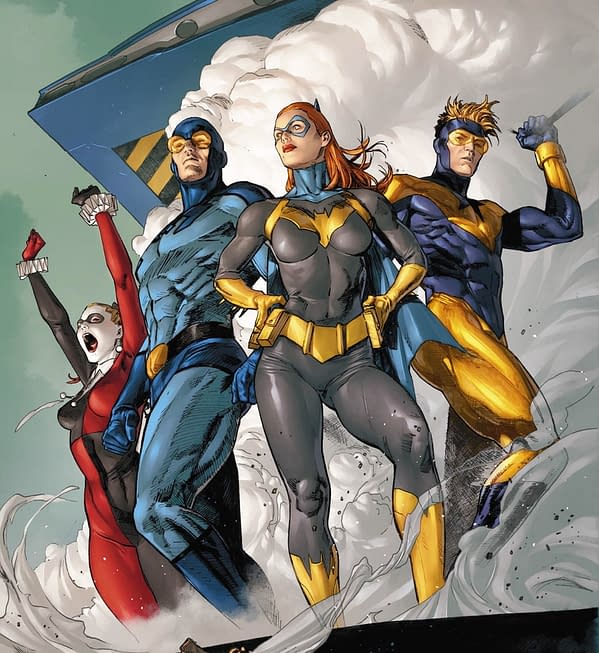 Are we boring you Harley Quinn? Really? Don't worry, you've only got three weeks away.
HEROES IN CRISIS #9 (OF 9)
(W) Tom King (A/CA) Clay Mann
The most-talked-about miniseries of the year reaches its stunning finale! The mystery behind the murders at Sanctuary is solved, but the mind behind it is one the heroes never expected. With their deepest secrets exposed, the Trinity has to consider how to carry on. Should the tragedy cause them to redouble their efforts to help their hurting comrades, or will they need to close up shop? The answers will be found in the ashes of this final showdown, and the fates of Booster Gold, Harley Quinn and the rest hang in the balance.In Shops: May 22, 2019 Final Orders Due: Apr 29, 2019 SRP: $3.99
Enjoyed this article? Share it!