Posted in: Comics | Tagged: Comics, entertainment, hulk, marvel, vintage comics
---
Hulk Smashes Record: Incredible Hulk #1 CGC 9.2 Sells For $320,000 Even for a vintage comics market in which six-figure sales have become increasingly more frequent, this one stands out: vintage comics seller and auction house ComicConnect has just sold an Incredible Hulk #1 CGC 9.2 for $320,000. That's a new record for this key 1962 Marvel comic created by Stan Lee and Jack Kirby, and featuring the first appearance of one of Marvel's best-known characters.
There are four copies of this issue graded CGC 9.2 and one copy graded higher — the census-topping CGC 9.4 copy which is in the collection of a well-known high-grade Marvel collector and unlikely to be on the market anytime soon. Of historical interest, this particular CGC 9.2 copy emerged several decades ago from the legendary Hollywood shop Collectors Book Store — an early comic book, pulp, and memorabilia store started by Malcolm Willits and Leonard Brown in 1965.
This $320,000 sale puts this copy of Incredible Hulk #1 in rare company near the top of the Silver Age Marvel record book, behind notables such as the 2011 sale of Amazing Fantasy #15 CGC 9.6 for $1,100,000, the X-Men #1 CGC 9.8 Pacific Coast sale for $492,937 in 2012, and the sale of a Tales of Suspense #39 CGC 9.6 for $375,000.
Though long regarded as the toughest of the major early Marvel Silver Age keys, particularly in high grade, this is such a big level-up for Incredible Hulk #1 — this copy sold for $125,475 at Heritage Auctions in 2009 — that I had to talk to ComicConnect Chief Operating Officer Vincent Zurzolo about the implications of this sale:
Bleeding Cool: Vince, we've seen some pretty significant shifts in the market since early 2010 when ComicConnect was the first to hit the million dollar mark with the Action Comics #1 CGC 8.0 sale. We've seen a few silver age Marvels cross the quarter-million-dollar mark, and of course your sale of the Amazing Fantasy #15 CGC 9.6 for $1.1 million was another major landmark. Likewise, this Hulk #1 CGC 9.2 sale is an enormous jump for this book. What does the aftermath of a major sale like this look like?
Vincent Zurzolo: The market takes notice of record breaking sales, they digest the information and the result most times is a build up in confidence which allows them to pursue their dream investment book in a more aggressive manner.
When you're out at conventions, and running your auctions and so on this summer, how will buyers react to this?
Many will ask who bought it… which of course we can't reveal. There will be a lot of congratulations, which we appreciate. And of course many will understand more and more that if they want to get extraordinary results on their comic books, they should consign with ComicConnect. Through every point from A-Z we have an excellent system to help them get top dollar out of their collectible investments. From sales, marketing, sales promotion, social media, strategic planning, bidding process, catalog and staff expertise we are second to none.
Will this have more buyers asking about other high grade Hulk #1's? And looking at how this shifts the market perception of other early Marvel silver keys?
Definitely, interest will be up on Hulk #1, but not just for high grades. Trickle down economics actually work here. People will pay more for low and mid grade copies because they realize that prices will move up.
There's an ongoing debate among seasoned collectors as to whether or not comic-related tv/film brings new collectors into the market at the top end. You're probably in a better position than just about anyone to have a good read on that. For example, how much is the Marvel Studios film success story driving the expansion of the high-end vintage market these days?
The movies and TV shows help. They make pre-existing collectors excited, and it gives them more confidence in their buying habits. Also, I believe that there are several factors other factors that help even more — low interest rates in banks, the shaky foundation of the real estate market and a still volatile stock market. Our business saw an uptick when the recession hit and since then it has only gotten better. People are looking for brands they can trust, tangible assets they know will appreciate. There is nothing that could happen that would stop people from loving Spider-Man, Hulk, Superman, Batman and Iron Man.
When news like this breaks, I think it's also worthwhile to convey the idea that collectors who can't spend $320,000 for a single issue can also enjoy vintage gold and silver age comics. Let's say a big Hulk fan is reading this news right now and is interested in getting into collecting. What books might you recommend? A lower grade Hulk #1? A nice Hulk #102, maybe? Something else?
Yes. Lower grade Hulk #1, Hulk #102, 181, 340 or issues of Tales to Astonish.
***
ComicConnect's June auction is now in progress, and I see that their next Event Auction is set to start on August 4.
---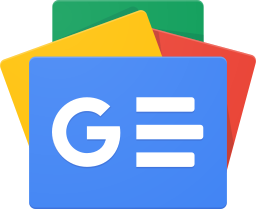 Stay up-to-date and support the site by following Bleeding Cool on Google News today!