Posted in: Comics | Tagged: homestuck
---
Hunting Homestuck Hunters Homestuck is one of the most popular webcomics around, a recent Kickstarter raising well into seven figures for a related project.
And naturally, people like to cosplay as characters from Homestuck. Like so. It's a popular cosplay choice, but this very popularity seems to have riled some. A group called the Homectuck Hunters seem to be planning to organise attacks on anyone at Phoenix Comicon they see in Homestuck cosplay – and have been planning for a while
THIS IS YOUR PSYCHOTIC MUTHAFUCKING CAPTAIN SPEAKING!!! BRING YOUR HATRED FOR THE HOMESTUCK AND ALL OF YOUR KILLING TOOLS!!! THIS IS GOING TO BE ONE HELL OF A HUNT!!!

so is this a thing we're really doing?? im eager but what EXACTLY is the plan?? >:D Naturally it hasn't gone down too well.
Phoenix Comicon are, however, giving zero tolerance. They post;
Phoenix Comicon takes the physical and mental well being of our attendees, volunteers, and guests seriously.

We are aware of the "Homestuck Hunters" and are working with the Phoenix Convention Center and the City of Phoenix police department's Community Response Team to investigate and monitor this group. The Community Response Team is a specialized section of the Phoenix PD that handles any threats, protests, and/or demonstrations. They monitor all Facebook and other social media activity of various groups with regards to demonstrations, threats, and/or protests.

Phoenix Comicon maintains a zero tolerance policy in regards to harassment or bullying of our attendees, volunteers, and guests.

We work closely with the Phoenix Convention Center, its internal security, and the City of Phoenix Police department to ensure the physical and mental well being of those who attend is protected.

For those who have shared information on the above group with us, we thank you for your concern. We share it as well. We are aware the original Facebook event page has been deleted and a new page has been created. We ask for vigilence in continuing to send us information you know about this group, or any others that seek to harass our attendees.

Should you have information about the above group, or additional concerns, please contact me directly at matt.solberg@phoenixcomicon.com.

Phoenix Comicon is a fun event of families and friends sharing in their joy of pop culture. Working together, we all can ensure each who attends has a fun, and safe, weekend.

Thank you,

Matt Solberg
Convention Director
That's… probably the way to do it.
---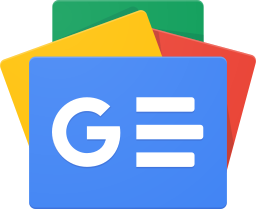 Stay up-to-date and support the site by following Bleeding Cool on Google News today!