Russell Nohelty writes,
Seven years ago, I finished production on the first arc of Ichabod Jones: Monster Hunter, and I thought that would be the end of my little psychopath's story.
I was wrong. Ichabod could not be contained in just one arc.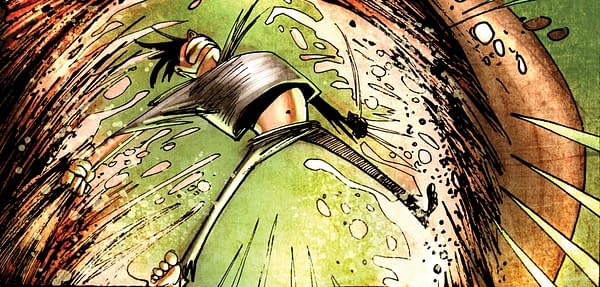 The book came out in 2015, after a successful Kickstarter in 2014, and I figured it would go through its print run and I would be done with it.
SEVEN print runs later, Ichabod was more popular than ever, and people talked to me about him everywhere I went.
But I still decided to put Ichabod out of print after seven printing. He had lived a good life, and I made my peace with it.
Then the uproar started among my fans. They were insistent that I couldn't let Ichabod just fade away. On top of that, the book has been in development for television for the last couple of years, so with Ichabod more popular than ever, I decided to start production on a second arc.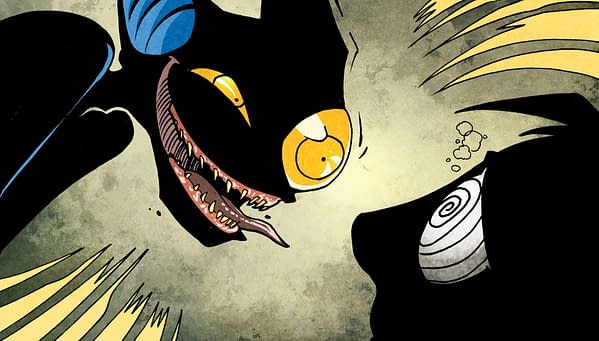 I rearranged my whole year and moved money around to pull together enough funds to produce a second arc of Ichabod Jones. I wrote it and hired the original artist, Renzo Podesta, to draw the book.
I absolutely love it. It's true to the original, while expanding the story into an enormous dark fantasy epic, like Lord of the Rings, set in modern times, if it was written by H.P. Lovecraft and then injected with a huge dose of wicked humor.
In the fifth issue, we introduce my absolute favorite new character, Necromonica, the first wizard of the Apocalypse, and I think it takes about two panels to fall in love with her.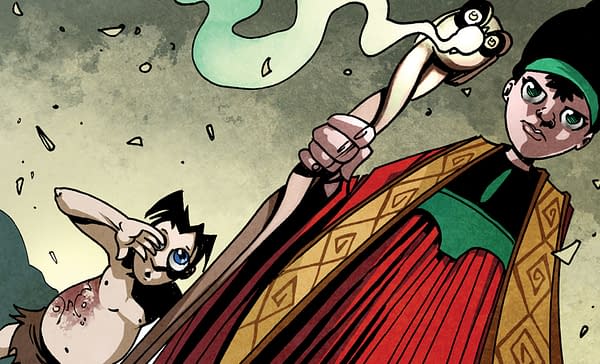 Then, I told my fans that if they wanted more Ichabod, they needed to show me as much by funding the Kickstarter to bring it back into print and fund the fifth issue.
If the Kickstarter funds, Ichabod will be my priority moving forward. I have six more arc planned, including the second one, and hope the book runs 28-30 issues, but I have plans of Ichabod even after that, if people want more from him.
However, it's all up to the fans now.
If you want more Ichabod, now is the time to stand up and be a hero. Help me bring Ichabod Jones back from the dead.
Enjoyed this article? Share it!