Image Creators Speak Out About Howard Chaykin's Divided States Of Hysteria Image Comics has yet to comment on the controversy ignited today over the cover to issue #4 of Howard Chaykin's The Divided States Of Hysteria. The graphic cover (view here on Image's website), which shows a brown-skinned man with his genitals mutilated and a racial slur on his shirt hanging by a noose, has been online for a few weeks. But when Rosie Knight, comics critic for Nerdist and the 2017 Eisner-nominated Women Write About Comics tweeted about it this afternoon, kicking off a series of Twitter threads from comics punditry, it coincided with a tweet from Image Comics asking fans to name their most shocking moment of the month.
Naturally, responses ranged from the cover to Divided States of Hysteria #4, to the controversy stemming from Divided States of Hysteria #1, released earlier this month and featuring a graphic, violent attack on a trans sex worker. In response to that one, Image released a statement that was actually an essay printed inside the comic already, in which Chaykin wrote (excerpted):
Instead of "Trigger warnings," "Cultural appropriation," "Safe spaces," and "Social Justice Warriors," maybe we on the left should have put aside all this balkanizing nonsense and been fucking Americans for fuck's sake, instead of allowing this nihilistic shithead to mainstream and legitimize the racist, sexist, bigoted and flat-out moronic sensibilities that have always been there, but were held in check by a common understanding that one doesn't get away with that shit in the United States of America.

Well, now one does–and while you were pissing and moaning about hyphenates, they got to own the USA. And for every voter whose candidate won who accuses Hillary Clinton of being a liar, I'd like to meet one honest enough to admit that he's a complete hypocrite who voted for a liar anyway–just the one who told him exactly what he wanted to hear. I'm not holding my breath.
Soon after, Image announced a second print of the sold-out book, seeming to capitalize on the controversy it with the press release headline:
CHAYKIN'S THE DIVIDED STATES OF HYSTERIA SPARKS INDUSTRY CONVERSATION
First issue rushed back to print in order to keep up with customer demand
In the press release, Image Publisher Eric Stephenson spoke in support of Image's decision to publish the book, saying, "If The Divided States of Hysteria prompts just a single productive conversation about the present state of our society, then it has succeeded in its goals and is a story worth sharing."
Image doesn't exercise creative control over the books they publish, leaving that up to the creators who own the books. Of course, they do control which books they choose to publish. And as it stands, Image has so far stood by their decision to publish The Divided States of Hysteria, in addition to Stephenson's endorsement in a press release.
But some other creators who publish comics through Image have denounced the book on Twitter today, including Alex de Campi (No Mercy, Mayday):
And Cameron Stewart (Motor Crush):
https://twitter.com/cameronMstewart/status/880897443902173184
Becky Cloonan (Southern Cross) has offered some advice:
And Andy Diggle (Thief of Thieves) noted:
Image has not released an official statement yet, but they may before the end of the day.
---
---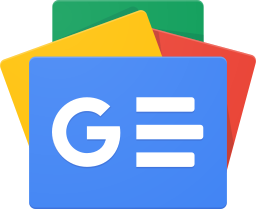 Stay up-to-date and support the site by following Bleeding Cool on Google News today!