Ingram Increases Print-On-Demand Prices in the USA by 6%
Lightning Source is a printer and distributor of print-on-demand books and comic books, part of Ingram Content Group, one of the biggest printers and distributors of printed products in the world. Lightning Source is headquartered in La Vergne, Tennessee, with operations in Milton Keynes, Egland, Maurepas, France, and Melbourne, Australia. Since it launched in 2013, IngramSpark has registered more than 7 million books, with 4,000 new books added each day. However, as with other printing presses, the combination of a lack of paper stock and issues with distribution are hitting even print-on-demand.
In a message to clients, Ingram has stated "Amidst significant uncertainty in the global supply chain, Ingram Lightning Source is committed to supporting the book industry with the best possible service through the busy holiday season and into 2022. Over the past several months, the publishing industry has seen several cost increases for consumables, such as paper and packaging materials, as well as an increase in the cost of labor. Operating safely during the pandemic also has required additional resources and investments in manufacturing and distribution centers. As a result of these industry-wide challenges, effective November 6th, 2021, Ingram Lightning Source is increasing print pricing as follows: US market: 6% increase, UK & AU markets: 3% increase. These changes do not apply to freight, handling, or title setup related fees."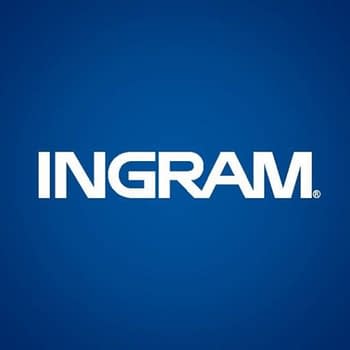 While they have also issued new schedules "for the best opportunity to reach readers worldwide for the holidays" and recommending US customers order by the 5th of November 5, for paperback and hardcover, for delivery in time for Christmas. And that United Kingdom and Australian customers order by the 19th of November. However, they also state that "spikes in demand as well as anticipated carrier shipping delays during November, December, and early January will likely cause extended turnaround times." This is just one small part of the issues facing printers, publishers, and distributors right now, and Bleeding Cool has covered a number of them. This is just another example of the pressures the comic books, and other industries, are under right now.