Mindless C2E2 Speculation – Dan Slott, Spider-Man and Iron Man 2020…
This weekend, Marvel Comics has launched two digital sales over at ComiXology. One for the back catalogue of Jonathan Hickman, ahead of the Not-X-Men two mini-series announcement. And another for Dan Slott's run on Superior Spider-Man.
Which some have taken to suggest that Slott may be returning to Spider-Man for another project.
Oh and he changed his Twitter avatar to Spider-Man again.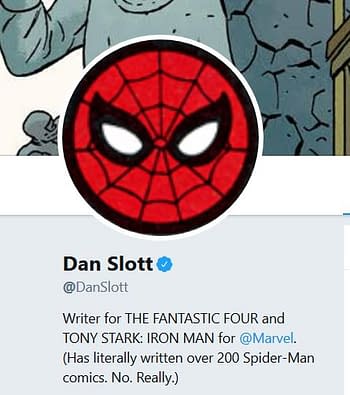 That is basically the extent of the speculation. Mindless, I know.
Dan Slott is currently writing Fantastic Four and Tony Stark: Iron Man. They have both been a bit on the late side. Marvel have added Jim Zub to join Dan Slott on the writing team for Tony Stark: Iron Man, and Gail Simone is taking on the writing duties on the series for a War Of The Realms crossover .
I am told that for the rest of the year, Zub and Slott will continue to co-write the series. But this will also give time for Dan Slott to prepare what comes then.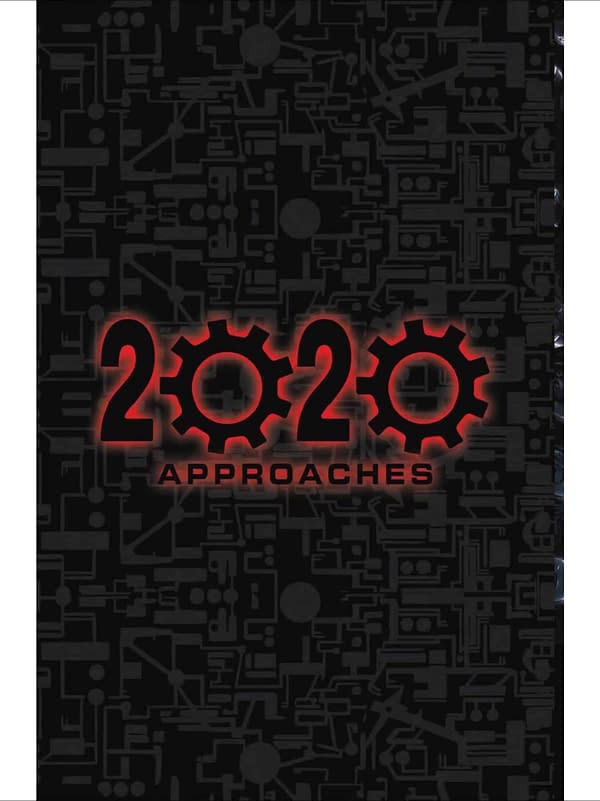 As has been previously teased, we are looking at a major Iron Man 2020 event for 2020. With Aaron Stark, the character originally created as Iron Man 2020 back in the day – now that the timelines have could up.
I am told this will be the culimination of Slott's run on the comic. And how it all ties into Marvel Cinematic Universe plans for Tony Stark, well… Marvel Comics look to discover that as well. But might we get something spidery as well?
And how does any of this, if indeed it does, tie into Dan Slott's trademark registration for Future Me? At this point it is all juust mindless speculation.