Is John Gallagher the Greg Land of Transformers Artists?
I rather enjoy the comics work Greg Land, currently drawing Symbiote Spider-Man. But it helps when he's on point, and being challenged by a writer. His Namor kiss from Uncanny X-Men is still a standout moment few artists could have approached. However, he does have a history of getting a little lazy and going for the trace option. Time and time and time again – with the suggestion that it may be taken from porn. He certainly wouldn't be unique in that – Jim Balent used to trace from issues of Hustler when drawing Catwoman. But now we have the internet and he was caught time and time again…
Such is John Gallagher, who has been drawing Transformers comics covers for some time now, with a run of exclusive retailer variants for Sad Lemon Comics. But readers are starting to notice the traces – and even the direct cut, paste and manipulates on a few of his covers. There's using reference and then there's photo manipulation. And courtesy of the heavy lifting on the TFW2005 boards by Nevermore, MegaDolrailer, Scoff, Fallout, and Dan The Art Guy.
Take this cover by John Gallagher, a retailer variant from Sad Lemon Comics…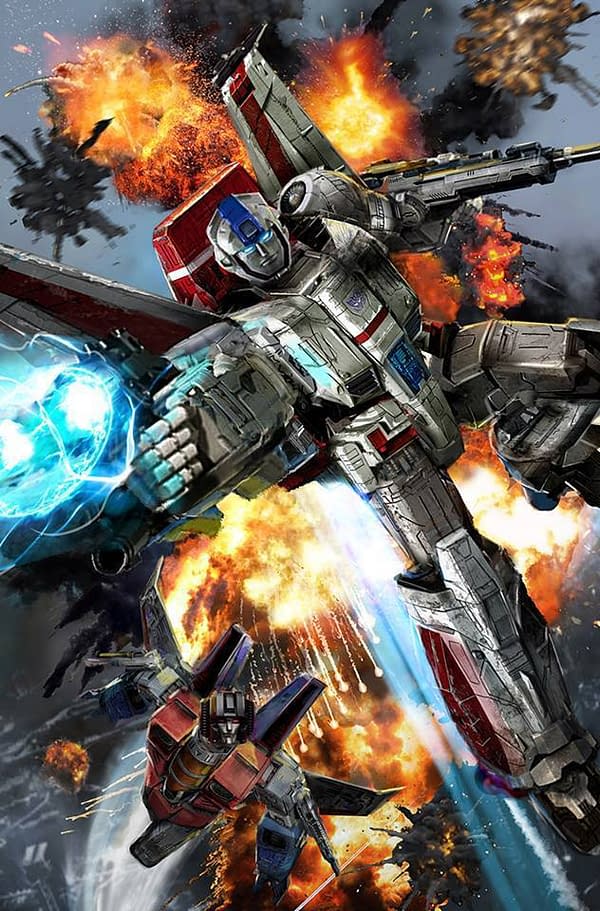 And look at Jetfire's left leg (your right)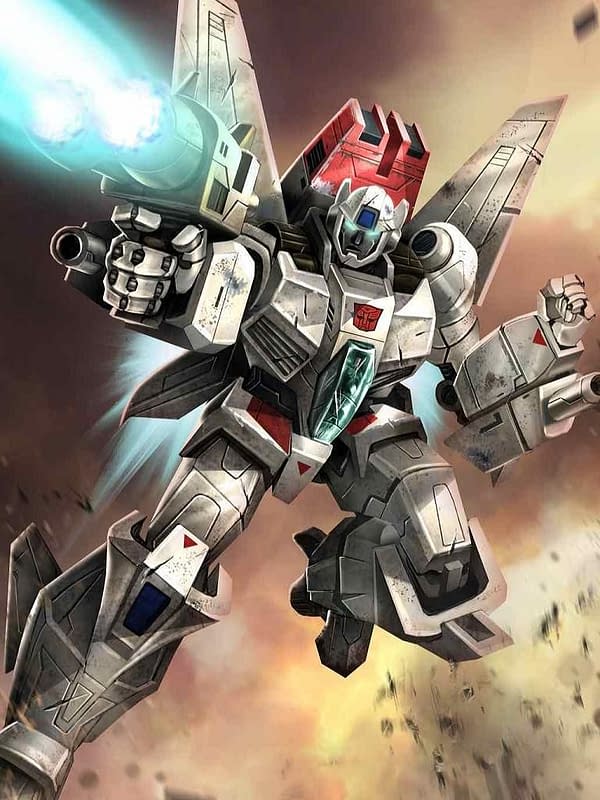 And side by side…

But what about his gun and other leg, surely they are original…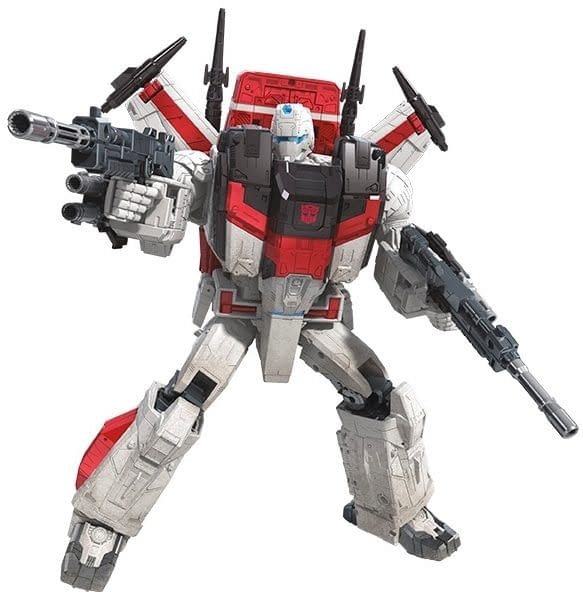 And side by side,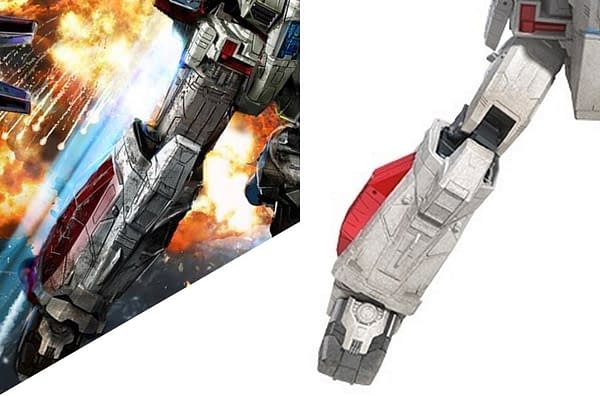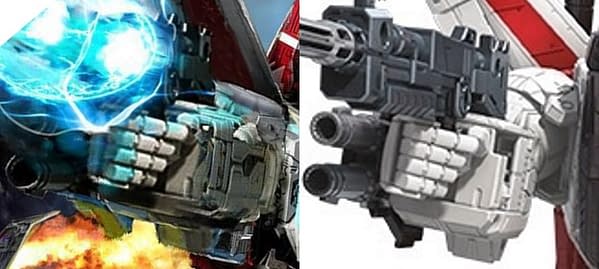 And while you're at it for Starscream…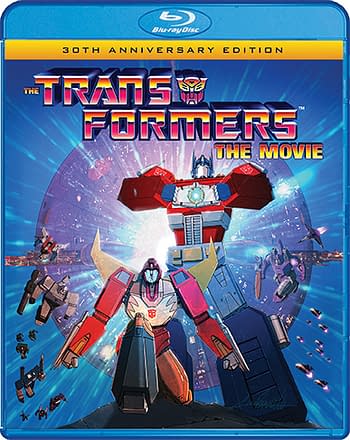 Zoom in…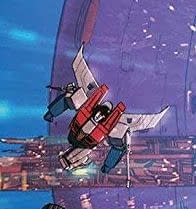 That's a familiar looking pose from above…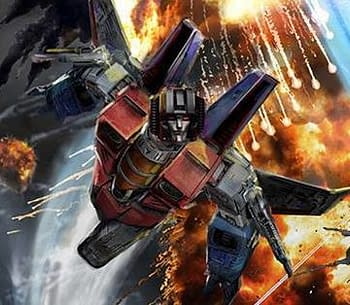 Mind you, that's a different looking face. So look at this box art for Starscream…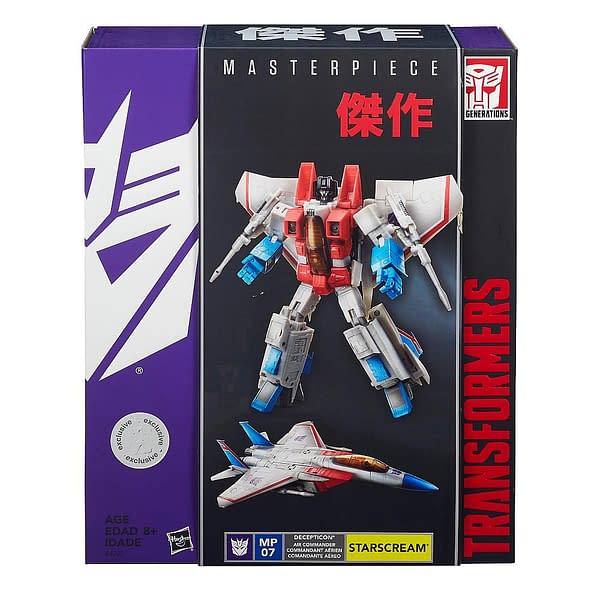 And go side-by-side with their faces.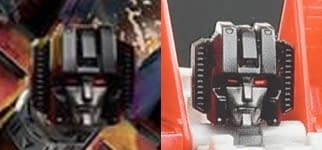 Or look at this toy PR shot and this cover with Shockwave.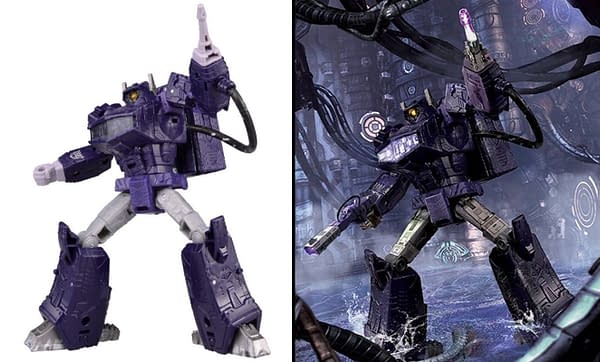 Think that added gun is original?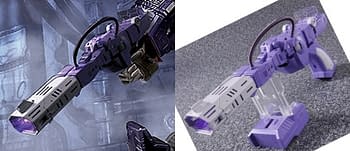 Sadly not. Or compare the following Dinobots card artwork from the Transformers Legends card game.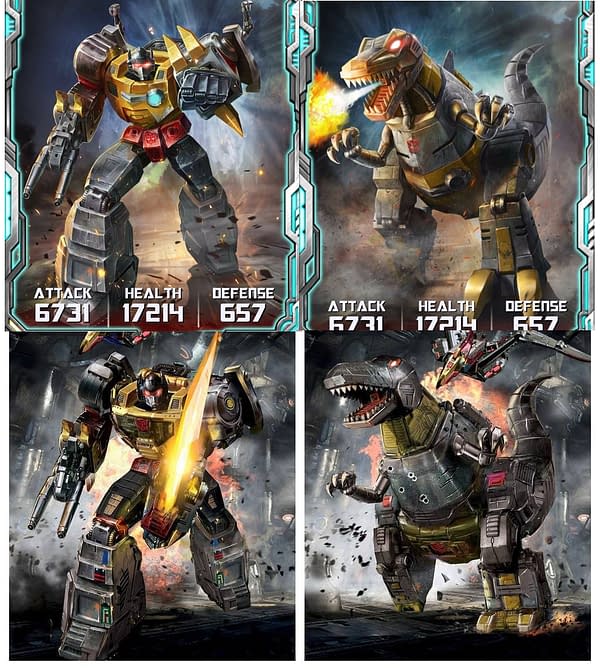 To John Gallagher's covers… and while Grimlock's head looks a little different…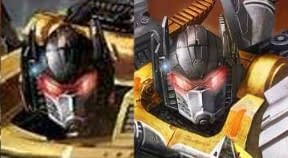 That's because it came from a different card. And there's more to come… want to know where that Swoop came from pom the cover above? Here's that image as used beforehand, which Gallagher appears to have flipped for his own purposes.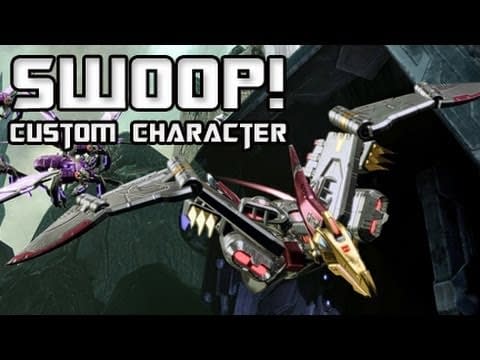 The Legends Cards artist also chose to make comment, posting;
Unfortunately this cover is a blatant swipe from an old Transformers Legends card set piece I drew for Grimlock in both modes. I didn't give permission for this artist to swipe my Grimlock artwork for this new Transformers cover. I look at this cover and see my work completely uncredited.

Generally it's very much frowned upon in the comic book community to swipe from another artists' artwork. Many artists may work from photos in their finished pieces, sure. However copying someone else's drawings whilst making only a few minor alterations is a much more serious matter.

Normally if an artist were to borrow a pose or composition they should always credit the original artist. Homage pieces are common, but should state "after" and then the artists' name.

It's very rare that I'd post on any forums as a rule, but I felt I should weigh in on this.
And still they came… another John Gallagher cover…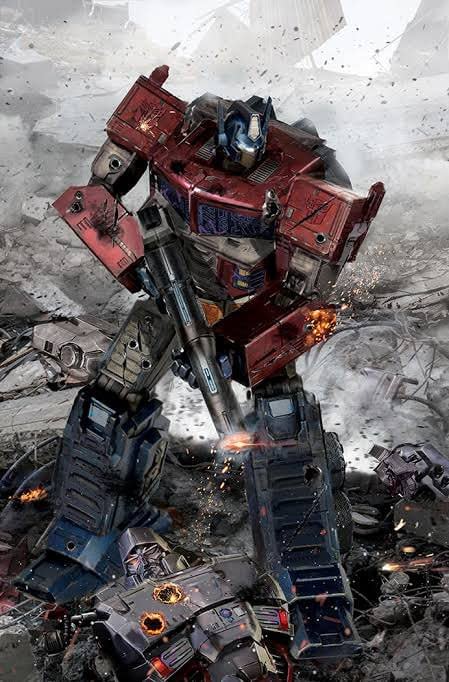 And the toy ad from Sideshow.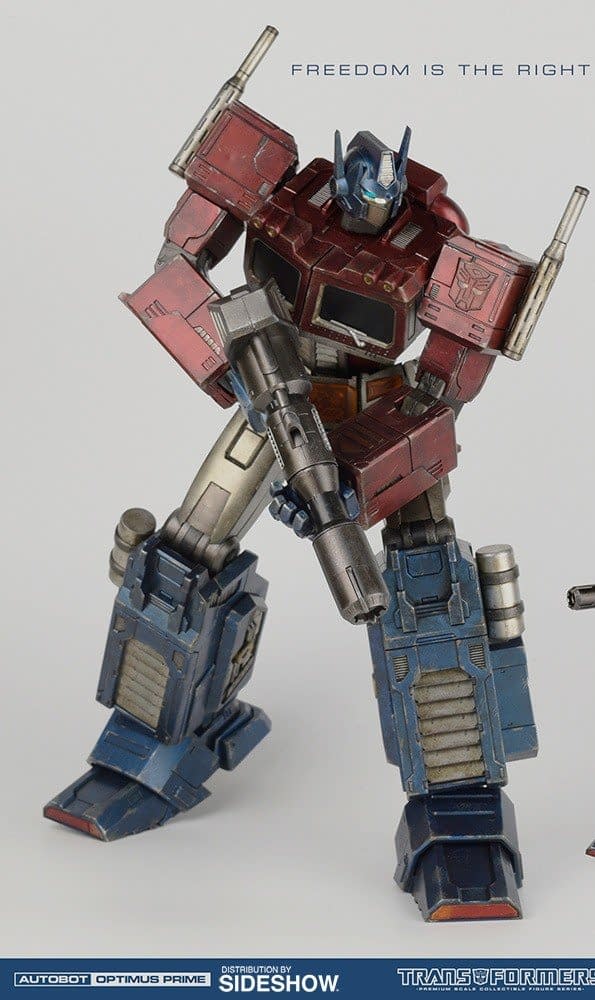 That cover had additional variants as well.
Which needed additional swipes. Box art and a Facebook photo from someone at Thailand Comic Con 2017.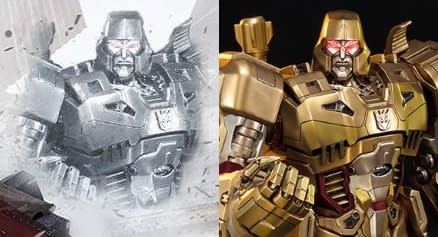 Just be grateful Transformers don't do porn. Okay, okay, don't do much porn…