In this week's GI Combat, the Unknown Soldier is encouraged to enter an artifical dream-like state to access the memories and lives of previous Unknown Soldiers. And in doing so, meets up with a familiar bird… and a familiar castle.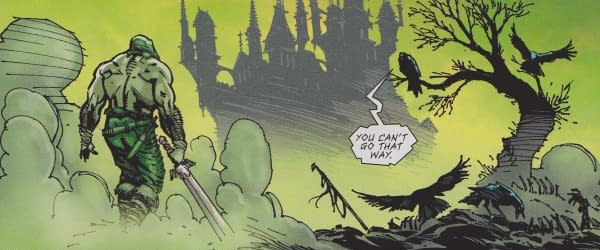 A while ago I was told the rumour that Sandman was going to be part of the New 52. It was denied by people who knew better, and later we ran the stories of Sandman Zero being published by DC Vertigo, and Tim Hunter becoming part of the New 52. But is it possible there was more than Tim Hunter? Could Matthew, the Dreaming and a certain castle be on their way?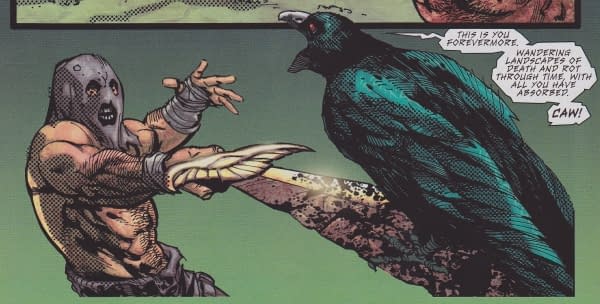 Or is this just a bit of wink-winkery metafiction… a gate through to the world of Sandman that will not open for a DCU comic…
Thanks to Travis Pelkie for the spot…
Let's all find out together!
Enjoyed this article? Share it!