It's Time For The 2016 Eisner Awards Rundown On Bleeding Cool (PICTURES UPDATE!) Tonight is the night! The 2016 Eisner Awards have begun, and now it's time to find out who the lucky winners are. John Barrowman is our host for the evening! Stay tuned right here to get the latest information on the winners in each category. I've got my fingers crossed for a few talented creators, and I'm sure you do too. What an exciting night for everyone in the industry! First up…Best Lettering goes to Derf Backderf, for Trashed.
Jordie Bellaire for Best Coloring! Jordie works include: The Autumnlands, Injection, Plutona, Pretty Deadly, The Surface, They're Not Like Us, Zero, The X-Files, The Massive, Magneto, and Vision.
Best Digital/Webcomic goes to Bandette, by Paul Tobin and Colleen Coover.
Best Penciller goes to Cliff Chiang, for Paper Girls.
…and the show keeps moving along as Dustin Nguyen is awarded Best Painter/Multimedia Artist for Descender.
Best Publication Design goes to DC Comics' Sandman Gallery Edition, designed by Josh Beatman.
The Bill Finger Award for Comic Book Writing goes to Elliot Maggin.
Best Comics-Related Periodical/Journalism goes to Hogan's Alley, edited by Tom Heintjes.
Moving right along…
Best Comics-Related Book goes to Bill Schelly for Harvey Kurtzman: The Man Who Created Mad and Revolutionized Humor in America. The award for Best Academic/Scholarly Work goes to The Blacker the Ink: Constructions of Black Identity in Comics and Sequential Art, edited by Frances Gateward and John Jennings.
Best U.S. Edition of International Material goes to The Realist, by Asaf Hanuka.
Best U.S. Edition of International Material—Asia goes to Showa, 1953–1989: A History of Japan, by Shigeru Mizuki. The winners for Best Adaptation from Another Medium go to Fábio Moon and Gabriel Bá for Two Brothers.
The Bob Clampett Humanitarian Award goes to The Oatmeal's Matthew Inman.
Now we move onto "Best Publication" awards…
Best Publication for Early Readers (up to age 8) goes to Little Robot, by Ben Hatke.
Best Publication for Kids (ages 9-12) goes to Over the Garden Wall, by Pat McHale, Amalia Levari, and Jim Campbell.
Best Publication for Teens (ages 13-17) goes to SuperMutant Magic Academy, by Jillian Tamaki.
…and "Best Archival."
Best Archival Collection/Project—Strips goes to The Eternaut, by Héctor Germán Oesterheld and Francisco Solano Lòpez, edited by Gary Groth and Kristy Valenti. Best Archival Collection/Project—Comic Books goes to Walt Kelly's Fairy Tales, edited by Craig Yoe.
The fun continues as Kate Beaton is awarded Best Humor Publication Step Aside, Pops: A Hark! A Vagrant Collection!
The Hall of Fame Award goes to Tove Jansson, Carl Burgos, and Matt Groening. The Spirit of Comics Retailer Award goes to Orbital Comics in London!
It's time for the really big ones….
Best Writer goes to Jason Aaron, for Southern Bastards, Men of Wrath, Doctor Strange, Star Wars, Thor.
Best Writer/Artist goes to Bill Griffith for Invisible Ink: My Mother's Secret Love Affair with a Famous Cartoonist.
Best Cover Artist goes to David Aja!
Best Short Story goes to "Killing and Dying," by Adrian Tomine, in Optic Nerve #14.
Dan Slott and Michael Allred grab the Best Single Issue/One-Shot award for Silver Surfer #11: "Never After." Best Anthology goes to Drawn & Quarterly, Twenty-Five Years of Contemporary, Cartooning, Comics, and Graphic Novels, edited by Tom Devlin.
The Russ Manning Most Promising Newcomer Award goes to Dan Mora! Best Reality-Based Work goes to March: Book Two, by John Lewis, Andrew Aydin, and Nate Powell.
Best Graphic Album—Reprint goes to Nimona, by Noelle Stevenson. Peter Kuper takes home Best Graphic Album—New for Ruins.
…and the Eisner for Best New Series goes to…
Paper Girls, by Brian K. Vaughan and Cliff Chiang!
…and the Eisner for Best Limited Series goes to…
The Fade Out, by Ed Brubaker and Sean Phillips!
…and the Eisner for Best Continuing Series goes to… Southern Bastards, by Jason Aaron and Jason Latour. Well, it has been quite a fun evening. Congratulations to all of the winners! Cheers! ---
---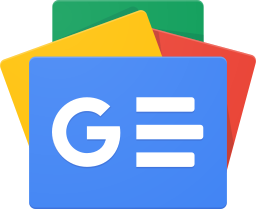 Stay up-to-date and support the site by following Bleeding Cool on Google News today!