Many comic book creators have been sharing their goodwill for the coming year on social media. Artist J Scott Campbell's seemed especially timely.
Last Christmas, in 2017, he visited his wife's family in British Columbia, with the both of them posting about it on Facebook. However, he didn't mention the return journey. He writes today,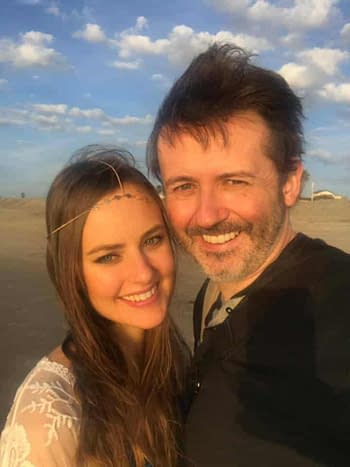 Some of you may not know because of the happy and positive posts Tanya and I usually make, but we started off 2018 separated because we didn't have the correct documents coming back across the border after a Canadian Christmas family trip last year, which resulted in a lot of immigration difficulties and setbacks this year. It definitely hasn't been easy, but we've continued to press on with smiles and a positive attitude and are feeling good moving into 2019, and are wishing all of our friends the best 2019 has to offer, so let's all make it a good one! Cheers!!
With a couple of comic book creators wising their good fortune, and a timely reminder that the US has more than one border…
David Lloyd Love will conquer all. It actually does, sometimes

Bill Sienkiewicz Happy New Year!
And to you all, whichever borders you happen to be crossing…
Enjoyed this article? Share it!