Before Rebirth kicked off, Geoff Johns and Jason Fabok revealed in Justice League, courtesy of the Moebius Chair that there were Three Jokers, not one as Batman had presumed. The plot of this followed through into DC Rebirth but hasn't been touched since – save the knowledge that there would be a new Three Jokers series by the two creators delving into this.
We mentioned this morning that Jason Fabok was signing at Mike's Comics in Florida today.
And he shared a little knowledge about the upcoming Three Jokers series from Geoff Johns with Redditor Comicboy87.
I told him I wish he did more runs like monthly and he said he's turned down multiple books just because he doesn't want to work too much where he can't spend time with his family. One thing veteran artists say is they wish they spent more time with their family….. Quality over quantity.

He's almost done with the first issue of the Three Jokers book, however DC wants him to finish two of them first before releasing the firstissue. He said it could be February or March before the first issue releases. And because of that he won't spend too much time at cons except for Canada Expo so he can get it done. He said he mostly wants to stick to Geoff Johns. The Three Jokers book is probably the best thing he's ever signed on for.
We knew he was drawing pages from The Three Jokers back in April this year… it won't be out in February, possibly March but April seems more likely…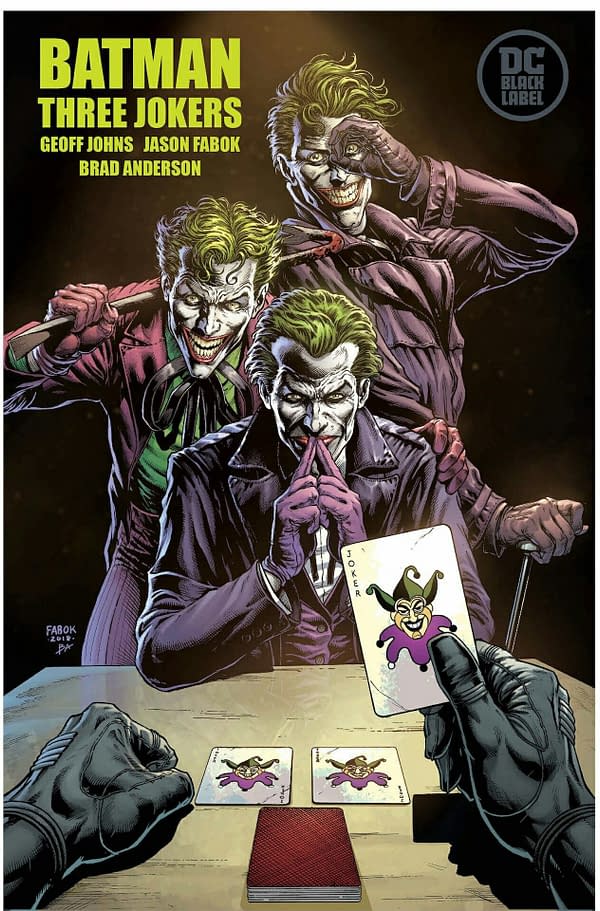 Enjoyed this article? Share it!