Jim Lee, Joe Quesada and Cyberfrog Added to #ComicWritersChallenge
Yesterday, Bleeding Cool reported on the call from Gail Simone for comic book writers to offer up a sacrifice, a much-loved piece of original artwork that they had received in their career, something that meant a lot to them, for auction. With the proceeds going to Black Lives Matter-related charities. More people have stepped up, you can see a Google Doc of all the entries so far but here are a few notable ones.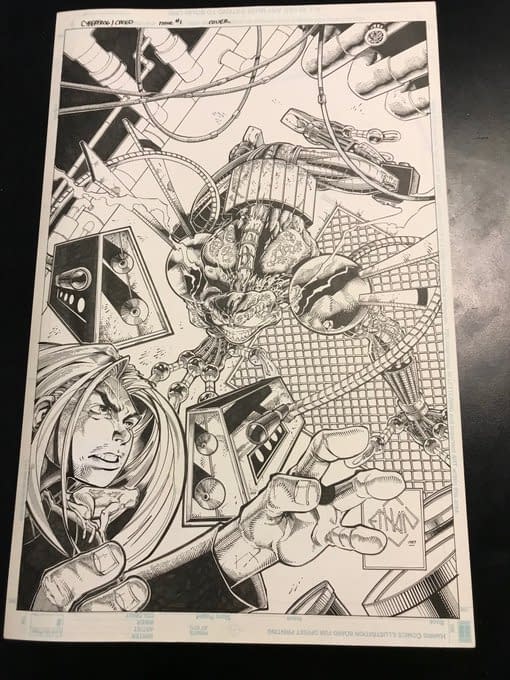 Tim Seeley writes "I own very little original art, but I do have this CYBERFROG/CREED cover by Ethan Van Sciver I won in a fan contest in 1997. As part of the #ComicWritersChallenge by Gail Simone, I'm auctioning it off w/ proceeds going to BLM. Highest bid in thread by 6/8 @ 10AM gets it." Very droll, Tim. But there was more, so much more, from so many.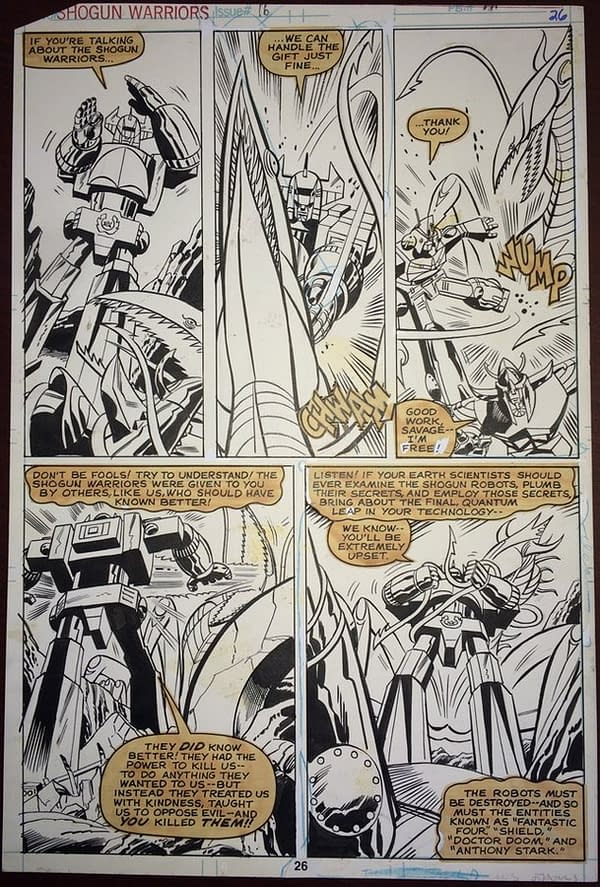 Chris Ryall writes "Great idea, Gail Simone. First, Shogun Warriors were a huge part of my early childhood, the toys & the comics. I have one comic page by late artist Herb Trimpe. Bid here, the winning bidder donates to BlackLivesMatter. Ends Thurs at 12PST. #ComicWritersChallenge"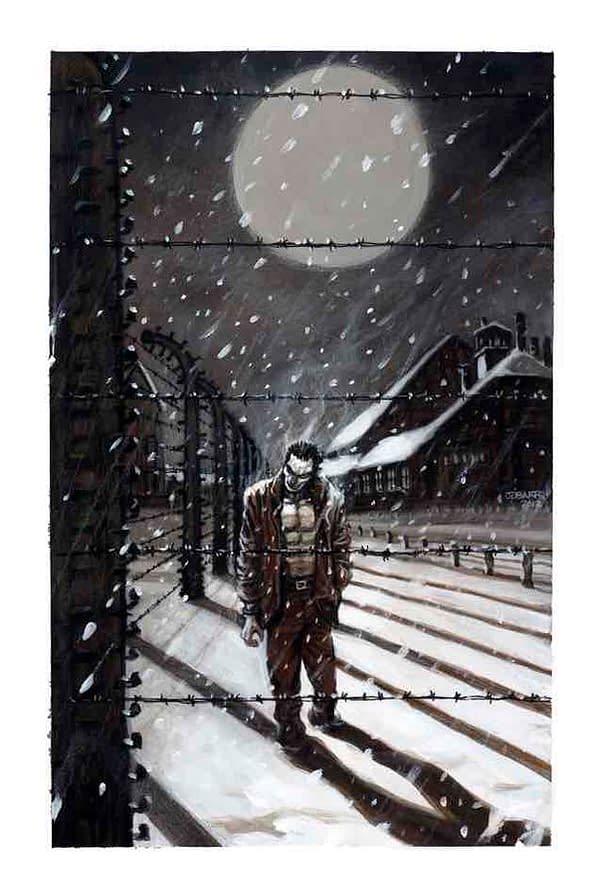 Chris Ryall also writes "Also, The Crow: Skinning the Wolves #1 cover painting by James O'Barr, the first time we published a Crow series by its creator. In the series, the Crow kills fascists & Nazis. Bid here, winning bidder donates to BlackLivesMatter. Ends Thurs 12PST. #ComicWritersChallenge"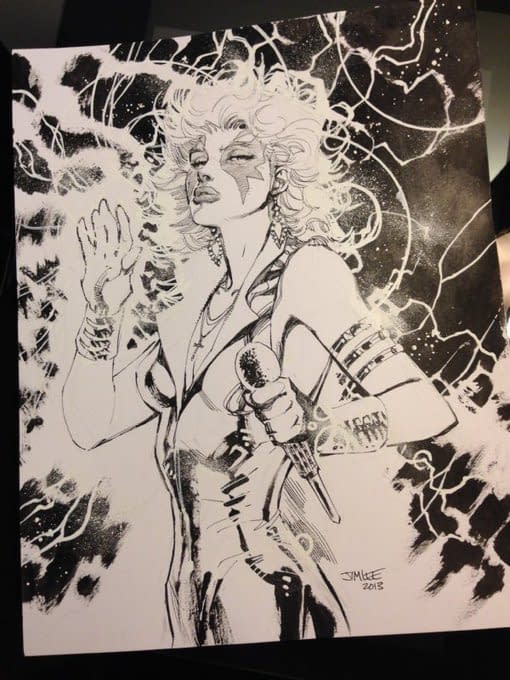 Mike Avila writes I'm auctioning this Dazzler drawing by @JimLee – he gave this to me years ago. I NEVER sell art given to me by friends, but we all need to help show that #BlackLivesMatter . Auction ends 6/5 at 8p PST. Bid on this thread! #ComicWritersChallenge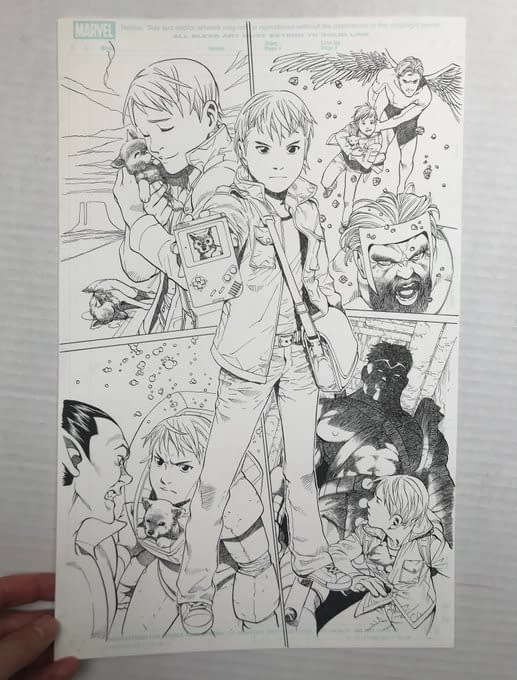 Greg Pak writes "Gail Simone challenged comics creators to auction a piece of beloved original art to benefit Black Lives Matter, so here's @takmiyazawa 's absolutely gorgeous splash of Amadeus Cho & his coyote pup buddy Kirby from INCREDIBLE HERCULES #126, page 24. #ComicWritersChallenge"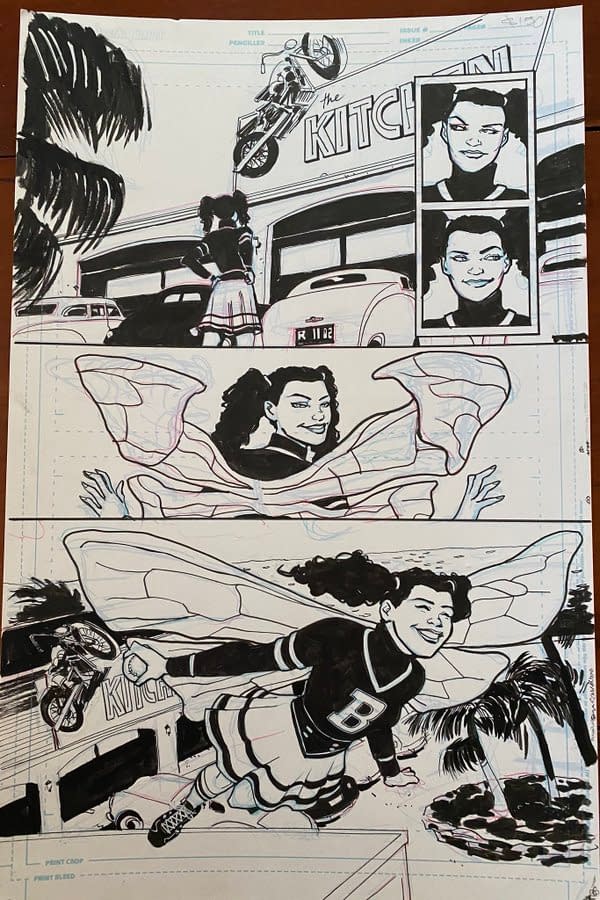 Sandy Jarell offers "Let's do another auction: from Bombshells United 6, it's Bombshell Bumblebee's first appearance! Bids here, ending noon EDT on Thursday, June 4. Winner donates directly to BLM. Thanks!!#ComicWritersChallenge"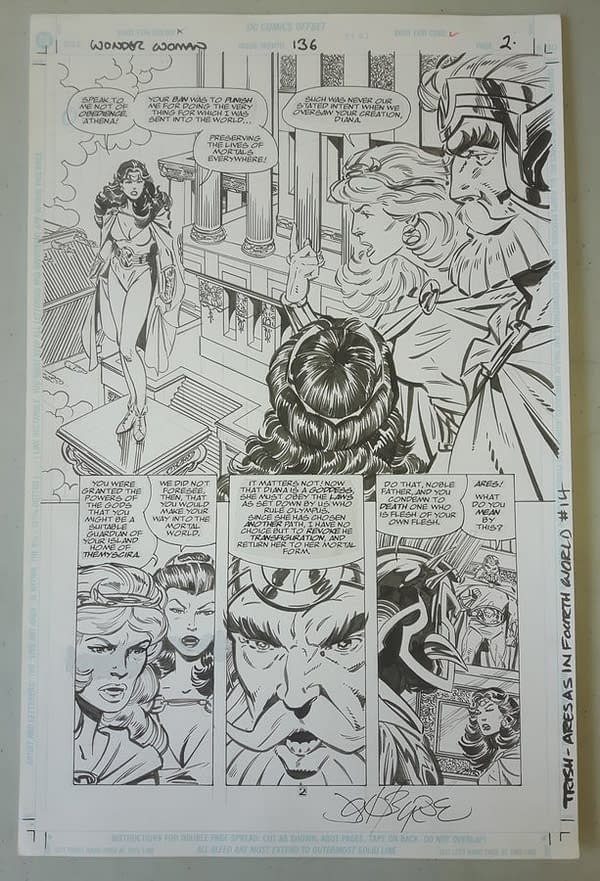 The Beguiling comic store posted "BID ON THE WONDER WOMAN PAGE BY JOHN BYRNE HERE: bidding closes 6PM Sunday, all money goes to Black Lives Matter Toronto #ComicWritersChallenge (sort of)"John Roshell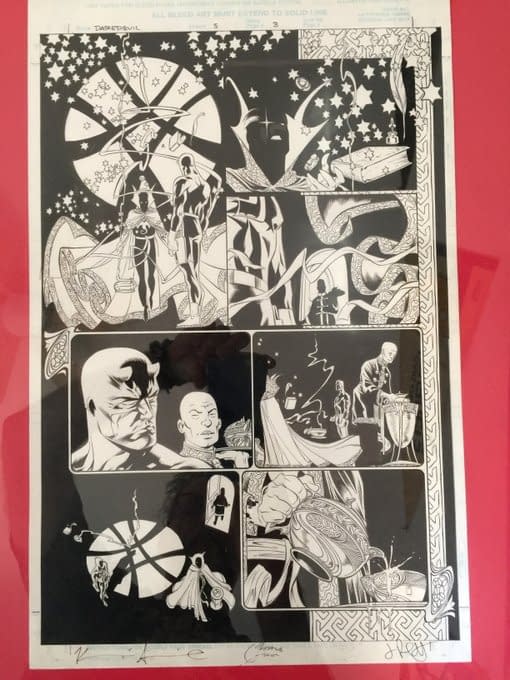 Comic book letterer John Roshell offered up "I accept @gailsimone's #ComicWritersChallenge to benefit BLM. Here's my lovely page of Daredevil & Dr. Strange that I practically BEGGED Joe Quesada for when I got to letter & design the series & has been on my wall since. Promised to never sell, but Joe (of course) gave the (thumbs up). Daredevil #5 page 3, signed by Joe Quesada, Jimmy Palmiotti & Kevin Smith. Bidding starts at $50 & ends Saturday 6/6 at noon PST. Reply to this thread with your bid. The winning bidder donates directly to BLM Global Network: & the page is yours "
Other Ways To Help
The protests against police brutality now span the entire globe and there are many ways you can get involved. You can go out and peacefully protest if you want. You can also donate to numerous organizations that are doing a lot of good work for the cause. Here is a list of just some of them:
Over at AfroTech, there is a great list of five apps that can help you find black businesses to help support in these trying times. The rest of us should be supporting, protecting, and lifting up our black friends, family, colleagues, and total strangers whenever we possibly can.