Gail Simone Launches #ComicWritersChallenge For Black Lives Matter
Gail Simone was talking on Twitter about her most personally valued pieces of comics art, the final pages gifted to her by George Perez from their Wonder Woman #600 collaboration, his final Wonder Woman story ever, and all the reasons why they are so special to her. And why she is now giving them up for #ComicWritersChallenge.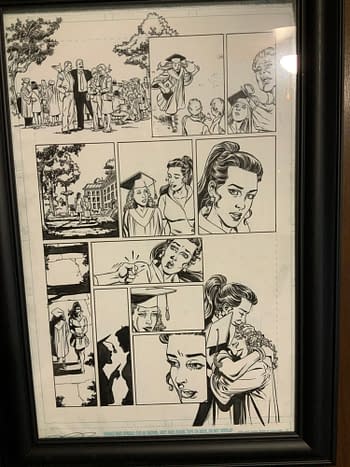 I want this to be clear. I wouldn't sell or trade either of these pages if I was down to having a dime to my name. I have said many times, and meant it, they are the first things I would grab out of my house if it was on fire, after my husband, son, and dog.

I know some of you out there will get this, you have something that is literally priceless to you that maybe not everyone understands. That's this for me. Whoever buys this will also know that the money went 100% to #BlackLivesMatter.

I know a lot of writers out there, even the ones we think of as 'big names,' are low on cash just like most of us. And I know they are trying to think of ways to help. May I suggest a challenge?

You writers out there, my friends… I know it's an uncertain time. But I know almost all of you have an art collection, things gifted or purchased. I challenge you…take a piece that has special meaning to you and auction it off, right now, for #BLM.

We have black retailers and readers and they're hurting. We have black creators and editors who were not always treated fairly. We can do this. Take the #ComicWritersChallenge and trade something you love for something we need. THANK YOU.
It's one that has been taken up. Being Twitter Auctioned, like the #Creators4Comics campaign, here are a few who have signed on to #ComicWritersChallenge.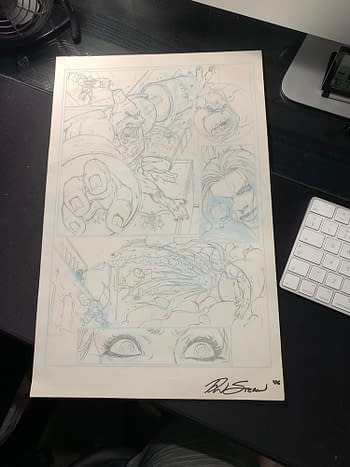 Tony Lee is offering a 'Page of original, pre-fame Ryan Stegman pencilled art from MIDNIGHT KISS, signed by Tony Lee and Ryan Stegman' for #ComicWritersChallenge.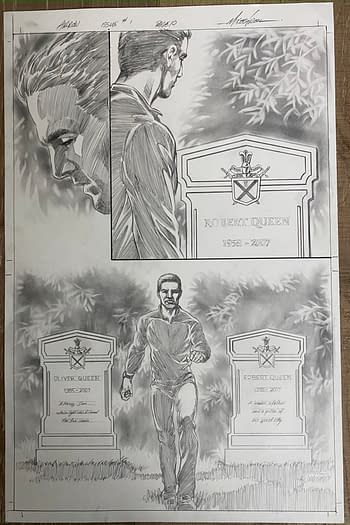 Marc Guggenheim is offering 'A page from Arrow #1 by Mike Grell, a piece by Arrow concept artist Andy Poon, and a script Marc has written/been associated with. Will sign all/any.' for #ComicWritersChallenge.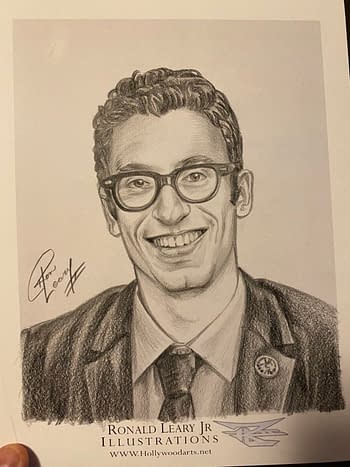 Russ Burlingame is offering a commission of Adam Tesekham of Legends of Tomorrow for #ComicWritersChallenge.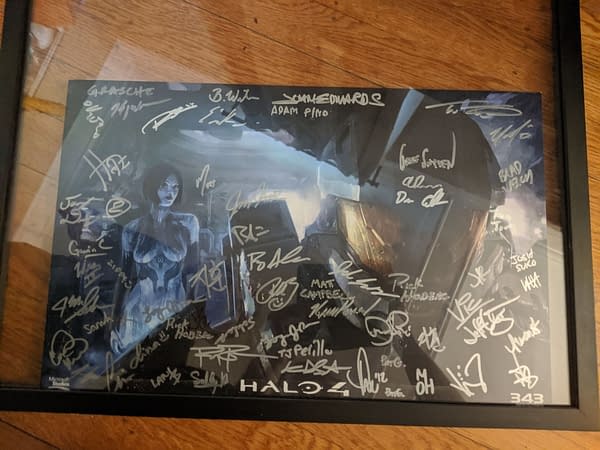 Morgan Lockhart is looking to auction his Halo 4 key art signed by the whole development team for #ComicWritersChallenge.
They can also be tracked with this Google Doc. Will anyone else join in? The money being raised will go towards Black Lives Matter charities.