When he's not trying to get his portfolio back and stop people selling its pages to dealers, Shane Davis draws the new Metal Men series from DC Comics, written by his boss, publisher of DC Comics, Dan DiDio. Well, publisher status has its privileges. Including getting Jim Starlin to draw a new variant cover for Metal Men #4, ahead of the comics' FOC date. And while he is at it, getting Keith Giffen to draw the cover of Metal Men #5. And more of this ilk expected for the rest of the series. As well as already planning a Metal Men-related panel at New York Comic Con.
We don't know what they look like yet. Nor the newly announced additional covers by Jason Shawn Alexander and Todd McFarlane for Spawn #305. But we do know what this Jim Starlin poster below looks like. A print created by Starlin to help benefit a Starlin family friend, Carl Hoffman, who broke his back and is currently paralyzed from the waist down, so that Carl can convert his car into a hand-operated vehicle.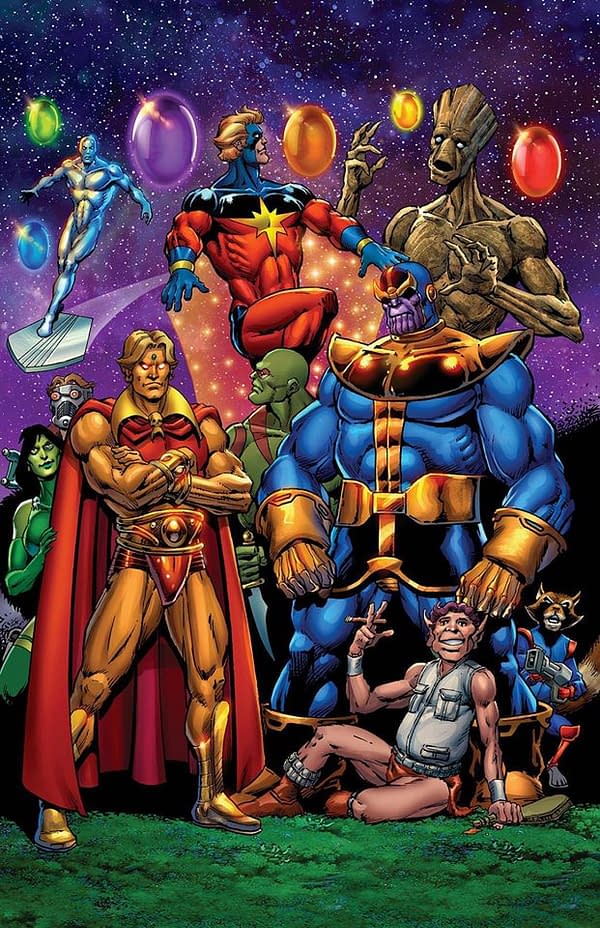 Those who would like a copy, they are $24 each including postage, US only, send Paypal funds and mailing address to starlin.posters@gmail.com or email your info to starlin.posters@gmail.com to send a cheque…
Enjoyed this article? Share it!