As Catwoman grapples with the implications of taking Lex Luthor's Offer in today's Year Of The Villain crossover, with both drone and Doom sigil…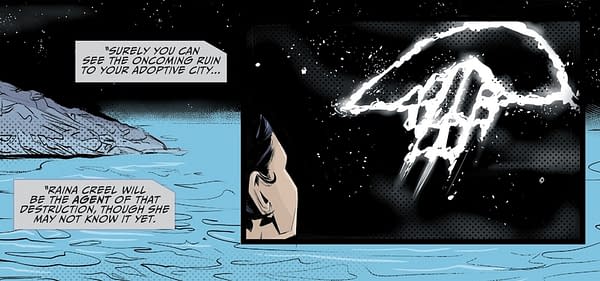 …I mean, okay, I say grapple, she's Catwoman, it won't take much. But the motorbike ride does give her time to reflect on other choices she has made. And presumably all set before the City Of Bane storyline, which again, cause havoc with the timeline of when those Doom sigils all appeared… but hey. And Joelle Jones, writer and artist, gets to revisit those issues around Batman #50 and before, from a different perspective.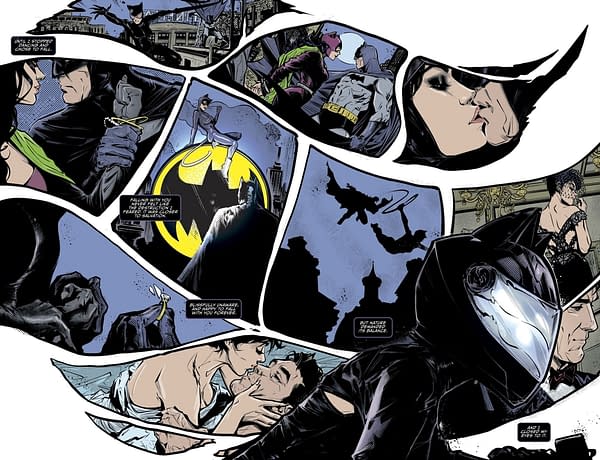 …and so we get to see all those who led to her decision, and all manipulated by Bane…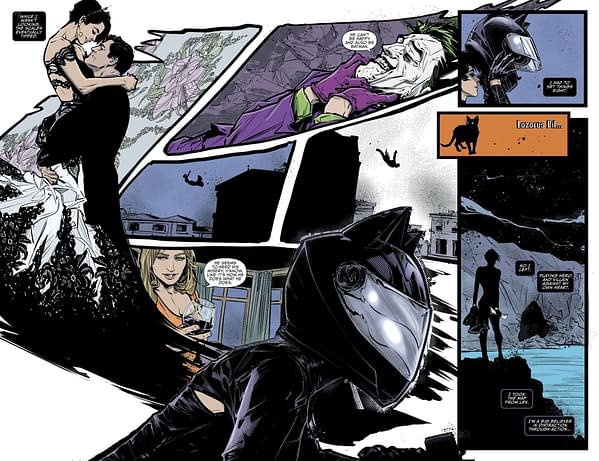 There must be a recking there. And it does give a certain frisson to last week's Batman #83…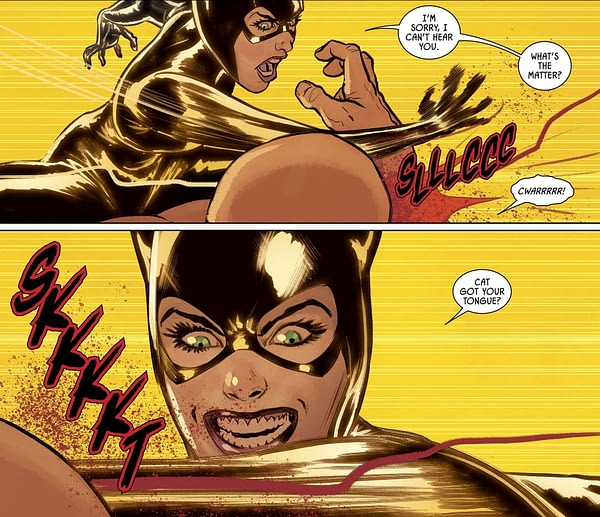 Catwoman #17 is published by DC Comics today.
CATWOMAN #17 YOTV ACETATE
(W) Joelle Jones (A) Joelle Jones (CA) David Finch
Selina Kyle reconnects with her criminal roots, but to be Gotham City's top thief again, she has to take out the boss. Using the gift given to her by Lex Luthor, she finally has the key to everything Raina Creel wants-and Catwoman is going to get it first. Which all sounds dandy in theory, but Creel has come too far and put up with too much humiliation from Catwoman to let her win again. It's a Year of the Villain showdown, but who here is the baddest baddie? In Shops: Nov 13, 2019 SRP: $3.99
Enjoyed this article? Share it!