I'm starting to get the feeling that, ahead of Jonathan Hickman restarting the mutant books at Marvel Comics, the creative team are doing whatever they want without worrying what follows. Go for broke.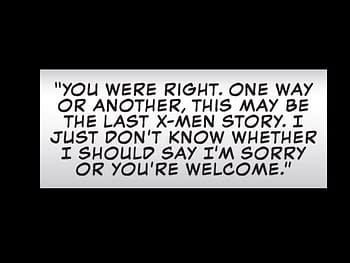 So in recent months, we have had the death of Wolfsbane. The death of Sunspot. The death of Sabretooth (though they promised he'd get better). Cyclops lost an eye. And while all the other mutants are off playing in another pocket universe, the mutants of the current Marvel Earth are under greater attack than ever.
And now Uncanny X-Men #21. Now Emma has a plan… words that should never fill anyone with confidence.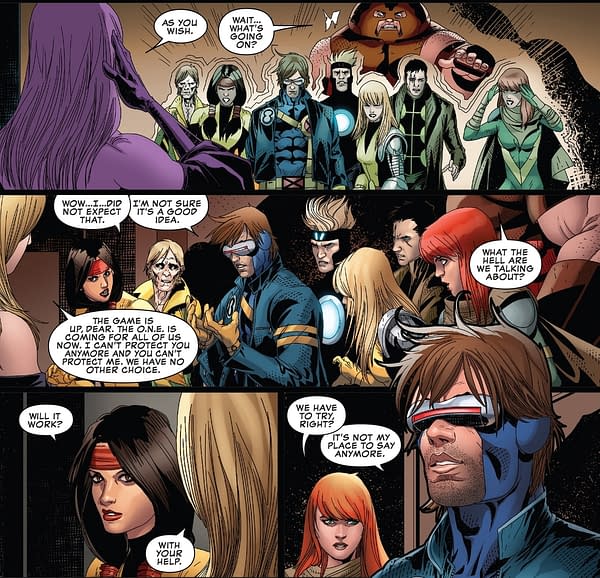 We have another death – one of the relatively minor mutants, Velocidad of Generation Hope.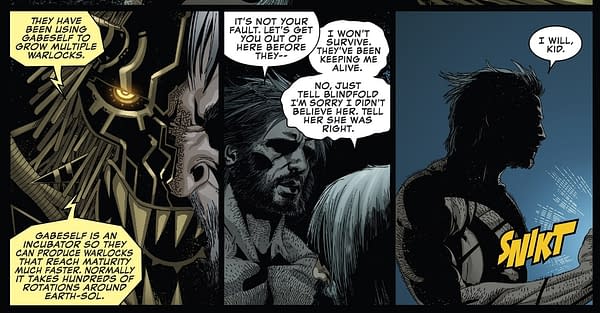 But done as a mercy killing at the hands of Wolverine, who so objected to him and his teammates being used as weapons of war, by putting them in danger. And now…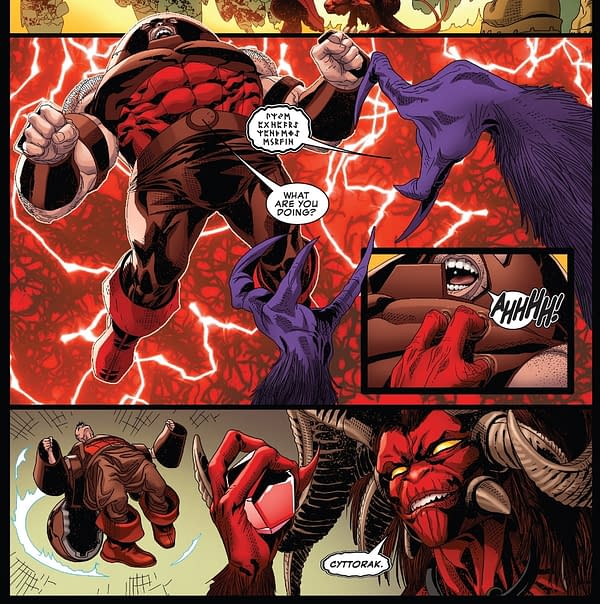 We have Juggernaut depowered by a Illyana-turned-Belasco, his Crimson Syttorak gem no more, and Cain Marko too small for his boots… and then Emma Frost's plan.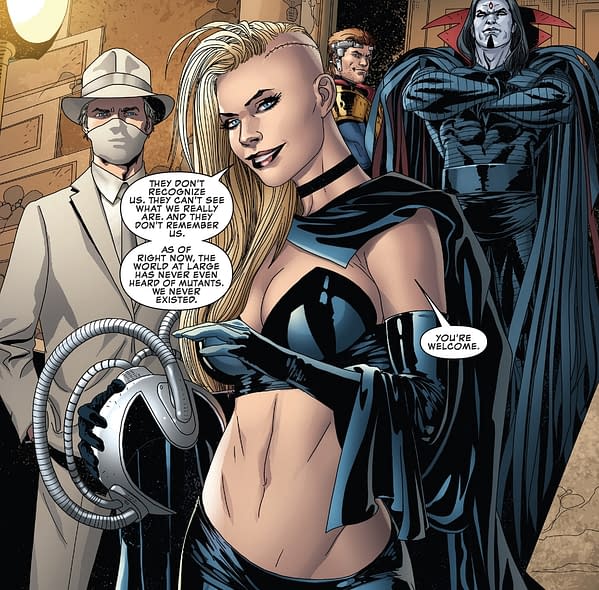 Using Cerebro to remove the very concept of mutants in humanity. Which, it seems, necessitated a little brain surgery and some head shaving. The stitched only serving to underline the Mad Frankenstein-ness of Mr Sinister and those hanging around.
Are they really going to have enough time to put everything in the box before the House Of X hits?
UNCANNY X-MEN #21
(W) Matthew Rosenberg (A) Salvador Larroca (CA) Whilce Portacio
It all ends here. This is forever! As Cyclops' cleanup mission nears its close, all the problems the X-Men face come together. The truth behind the Hellfire Club's intentions, the culmination of the O.N.E.'s assaults on mutantkind and even the inner struggles within the team… It all ends here. This is forever.
Rated T+In Shops: Jul 03, 2019
SRP: $3.99
Enjoyed this article? Share it!