Last year, we got a listing for the "Five Years Later" Legion of Super-Heroes run for this July.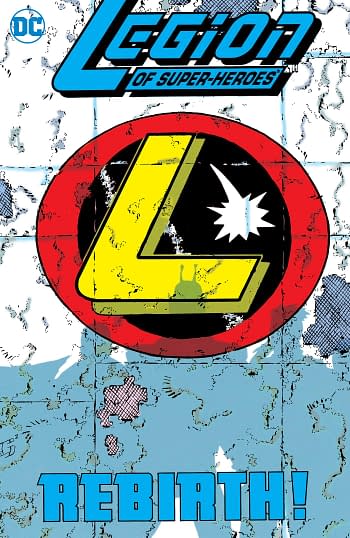 Published from 1989-1994, by Keith Giffen, Tom and Mary Bierbaum, this series saw the LSH get a grim'n'gritty reboot. Jumoing five years into the series' future, with only teases as to what had occurred in the interim, the characters were no longer in LSH spandez, many favourites were missing, and those who survived were changed as the Earth was conquered and colonised by the Dominators.
It was a divisive series to put it lightly.
This volume is set to collect Legion of Super-Heroes Vol 4 #1-12 and Annual #1 from 1989/1990(1989) #1-12 in hardcover.
But it seems that the book may have fallen foul of DC Comics's schedule contractions of collections. The Amazon listing hasn't been cancelled but has been delayed to 2080.
Not quite the 30th Century, I'll grant you. But it does mean that Legion of Super-Heroes: Five Years Later is now Sixty Years Later.
This is a common Amazon practice for recognising that a volume has been taken off a planned schedule but not yet cancelled. Though those who pre-ordered copies through Amazon have been told that, no, they won't be getting it…
Enjoyed this article? Share it!