LGBTQ Superhero Comic, The Pride, Sells Out In Israel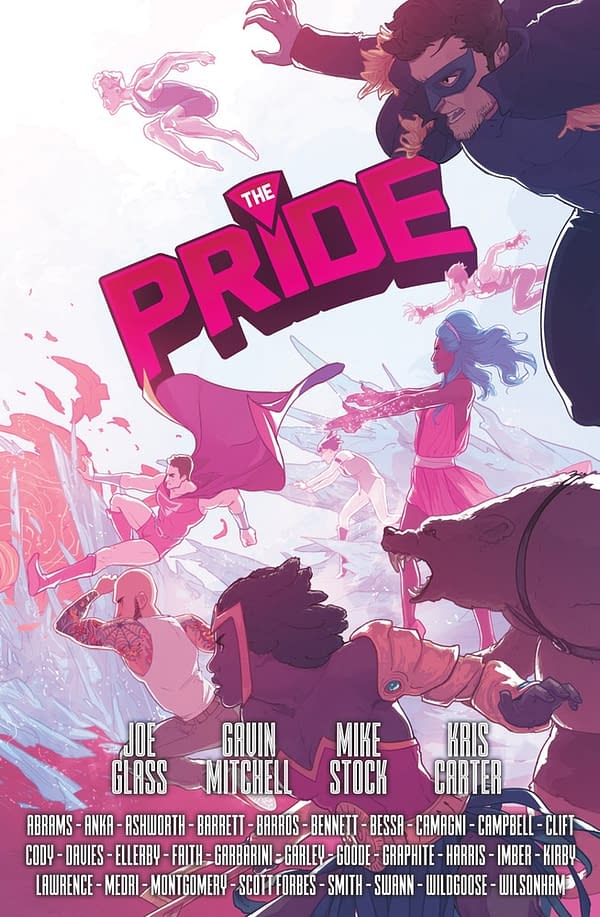 The Pride, written by Bleeding Cool contributor Joe Glass, PJ Montgomery and Mike Garley is an LGBTQ+ superhero series, with art from Gavin Mitchell, Maxime Garbarini, Hector Barros, Dan Harris, Ryan Cody, Christian Wildgoose, Cory Smith, Kris Anka and more, with colours by Kris Carter, Elizabeth Swann, Hector Barros, Nathan Ashworth and Ben Wilsonham.
Recently Joe Glass successfully Kickstartered a massive hardcover edition collecting the entire series and spinoff books.
He's had a harder time getting the hardcover into comic book stores however. Indeed, the only store who ordered copies was Comikaza in Tel Aviv, Israel.
They ordered three copies, which arrived yesterday.
Today, they told Joe that they had sold out and ordered more.
If any other comic store would be interested in making money, they can order The Pride directly from Joe Glass right here.