Life After the Death of Old Man Logan in Avengers of the Wastelands #1 [Preview]
Avengers of the Wastelands launches from Marvel Comics this week, by Canadian Hero Ed Brisson and Jonas Scharf, proving once and for all that Old Men Logan never truly die… they just fade into a spinoff mini-series based on the surviving characters in their alternate universe. A preview? Sure, let's do it.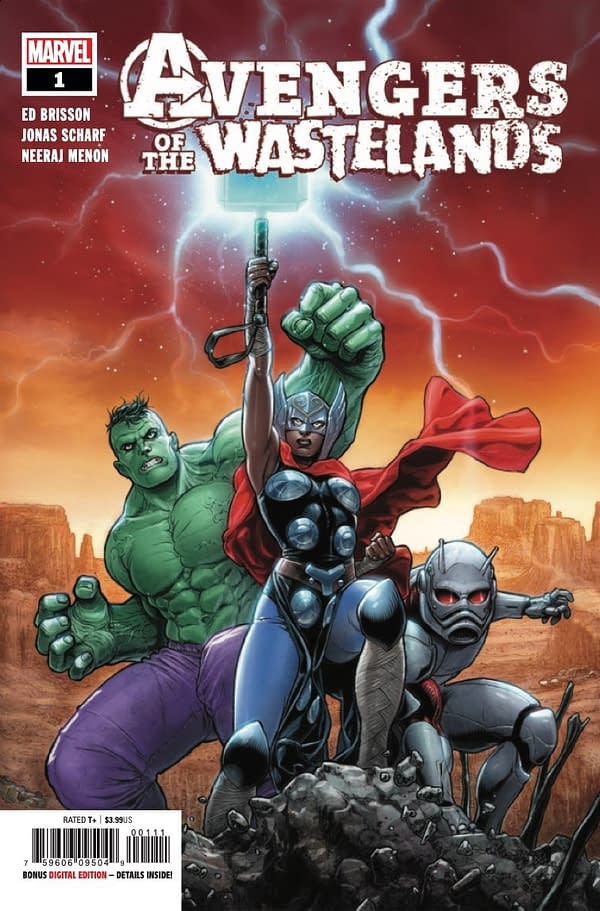 So if you didn't follow the 12-issue Dead Man Logan series, here's what you need to know. Logan died, but Dani Cage (who has picked up Thor's hammer) and Bruce Banner Jr. live on.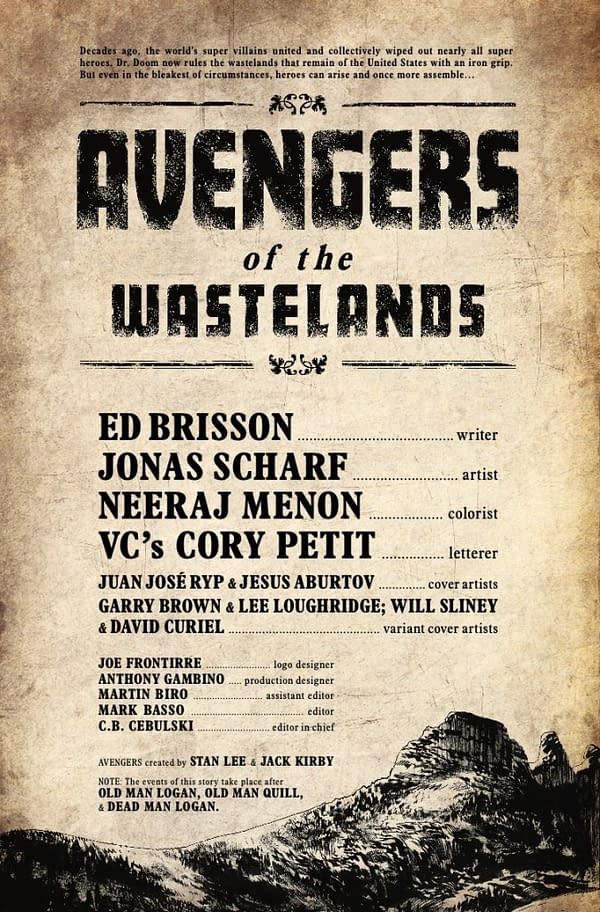 So our preview begins Dani and Brucy do their best to live a quiet, happy life…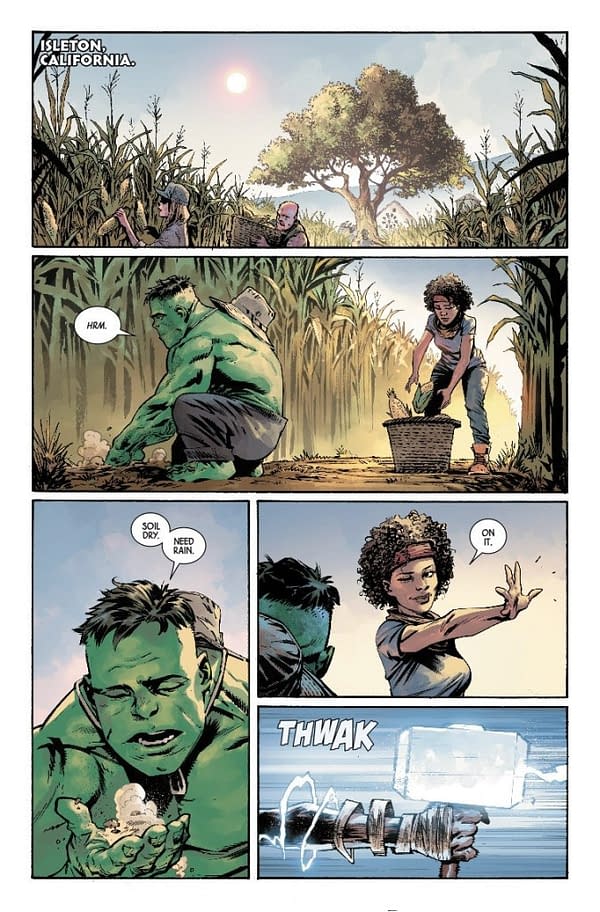 …or not quiet, as Dani makes use of that new power…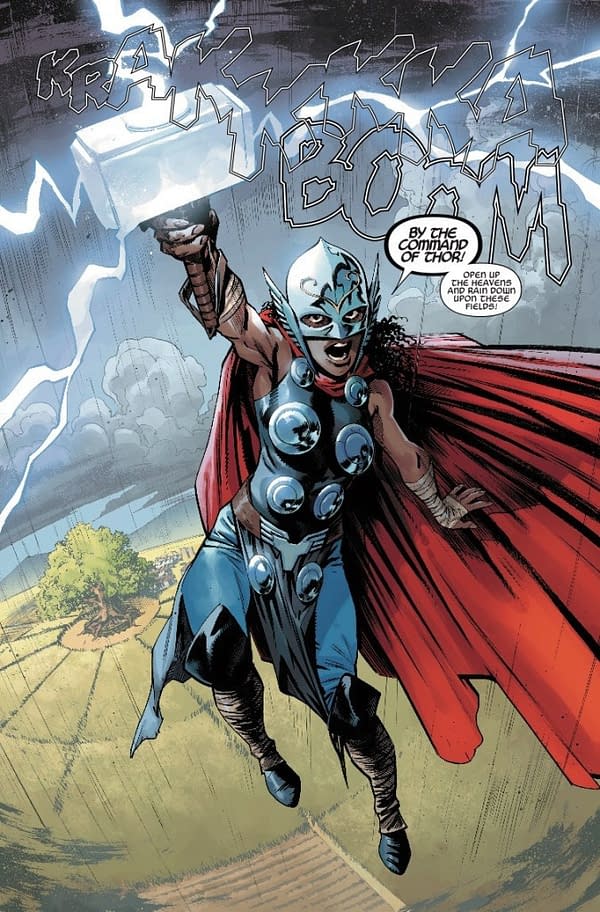 But it seems that may have attracted the wrong kind of attention.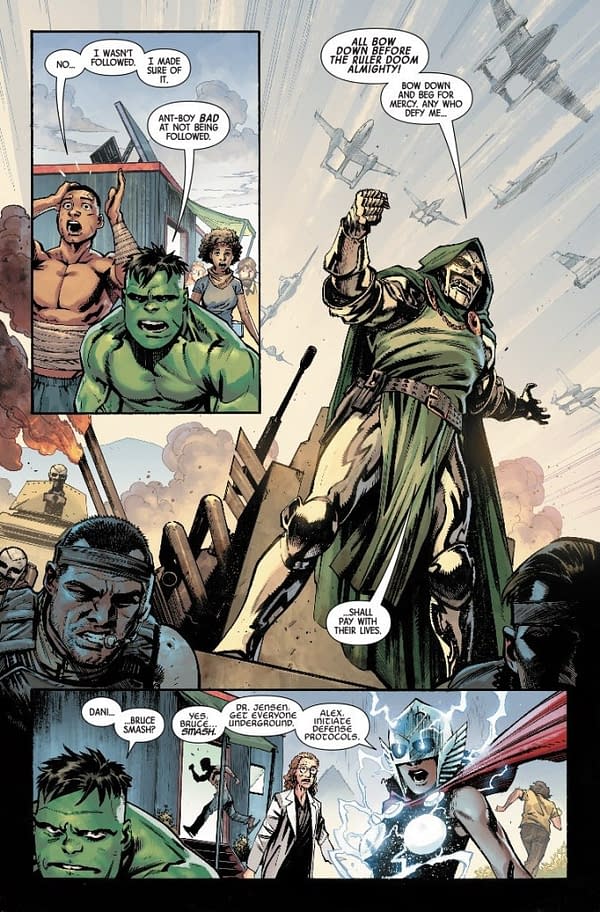 Will our heroes prevail?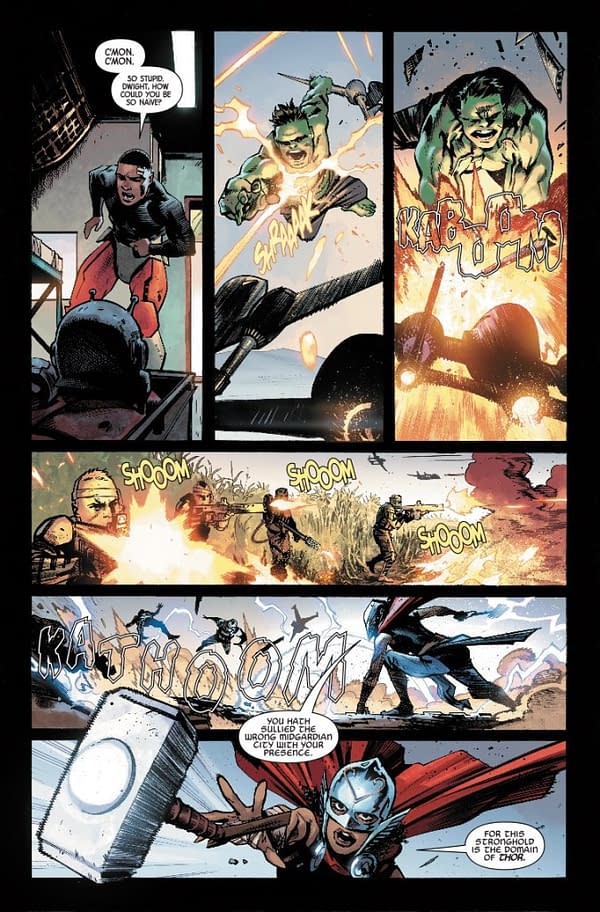 Well, the series is named after them, so we're assuming so. Avengers of the Wastelands #1 hits stores on Wednesday.
AVENGERS OF THE WASTELANDS #1 (OF 5)
NOV190845
(W) Ed Brisson (A) Jonas Scharf (CA) Juan Jose Ryp
A NEW STORY FROM THE WORLD OF OLD MAN LOGAN!
In a world where most of the super heroes fell at the hands of the RED SKULL over fifty years ago, a new force rises in the Wastelands! DANI CAGE wields the mighty Mjolnir for the cause of peace, but when the brutal regime of DOCTOR DOOM forces DWIGHT (a.k.a. the owner of the surviving Ant-Man technology) to Dani and HULK in a last ditch effort to survive, the AVENGERS may ASSEMBLE once more! Spinning out of the saga begun in OLD MAN LOGAN, and following up OLD MAN QUILL and DEAD MAN LOGAN, this is the can't miss premiere of Ed Brisson and Jonas Scharf's magnum opus!
Rated T+
In Shops: Jan 29, 2020
SRP: $3.99