Anyone fancy a self-causing time loop?
Today's Justice League #18 lays it all out. The Source Wall breaks. Causing it to spit a bit of the Totality back in time and space where it is found by Vandal Savage. Who over the centuries tries to find its worth. And hires Lionel Luthor to try and take its importance apart. Which he does. Which ends up handing the Totality to Luthor who uses it, in a scenario which ends up breaking the Source Wall.
Is that right? We learnt that there was a lot more to Lionel Luthor than the drunkard layabout previously established. Someone clearly liked Smallville…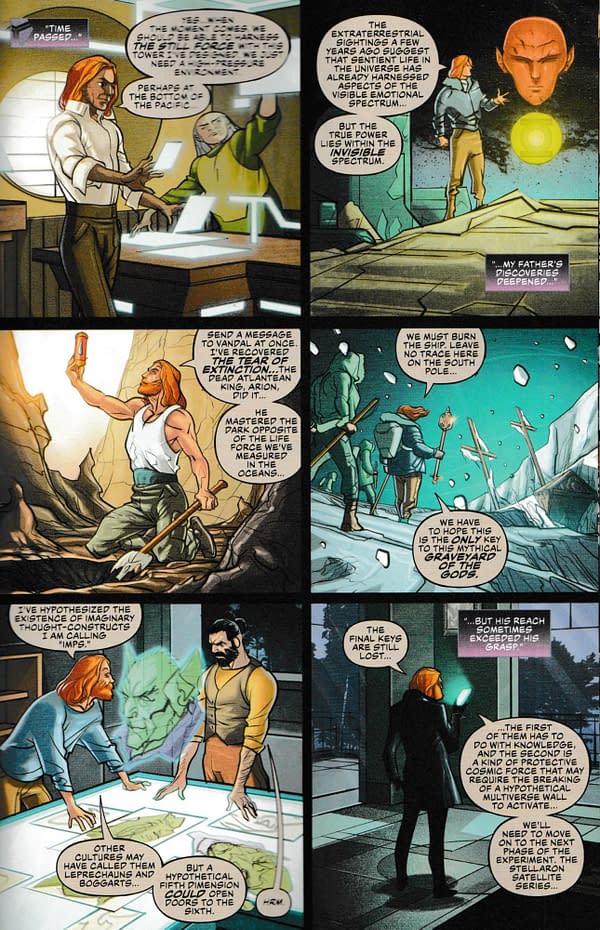 The Still Force, discovered by Lex Luthor within the scion of the Turtle. And at the bottom of the Pacific Ocean, in the underwater Legionnaires Base in Justice League #4 But his dad got there first.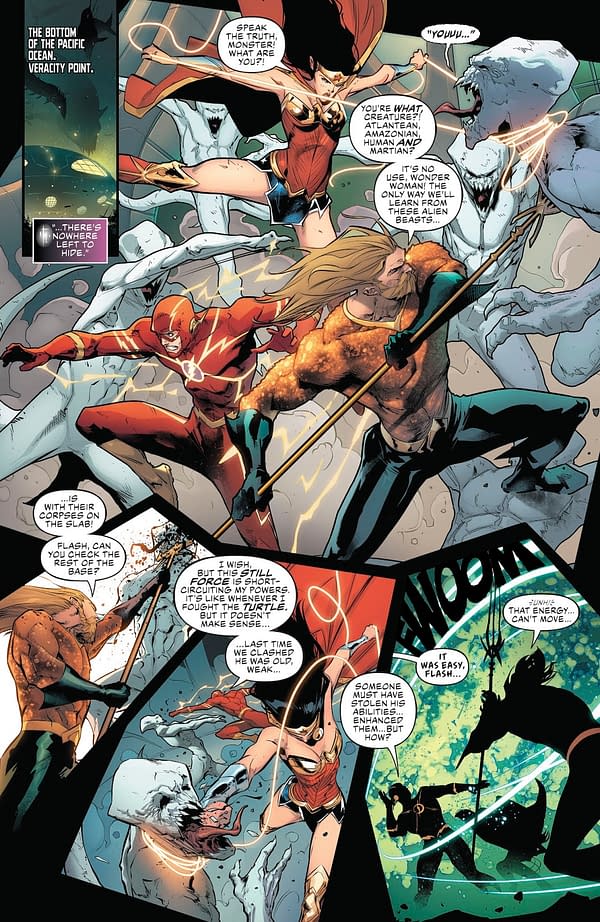 The Invisible Spectrum also turned up in #3.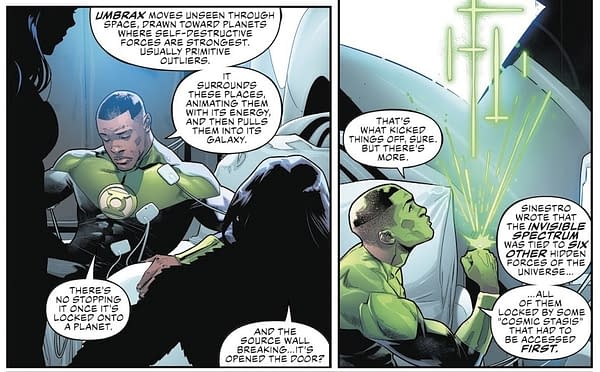 The Tear of Extinction is a deadly weapon created by Arion's sorcery, an inversion of Poseidon's life-giving powers that can kill gods and send them to the Graveyard of Gods. In Justice League #6.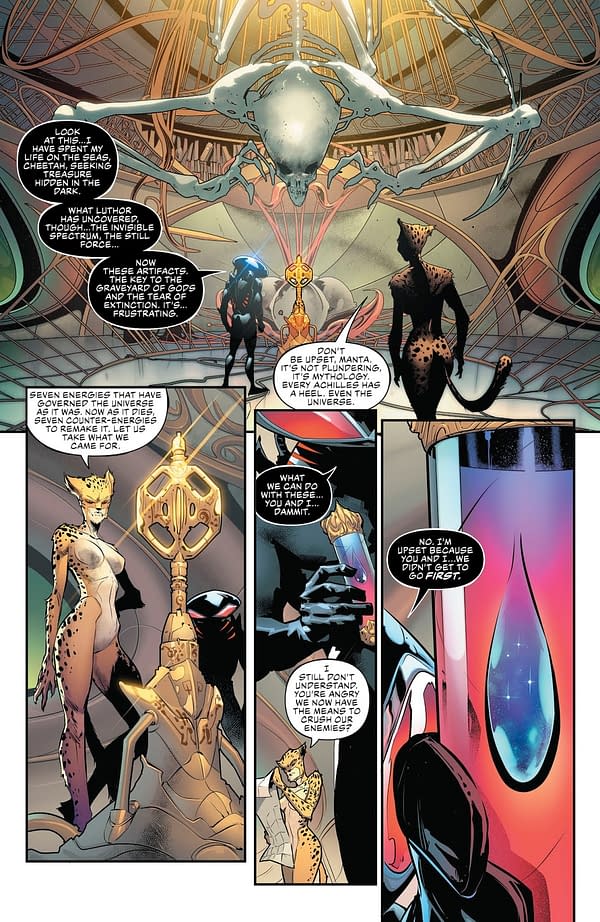 And now we are getting the Sixth Dimension to come – as well as the denizens of the 5th, like Mr Mxyzptlk… but it seems he never found the Sage Force or the Source Wall…
Still, at least now we know where Lex gets it all from.
JUSTICE LEAGUE #18
(W) James TynionIV (A) Pasqual Ferry (CA) Francis Manapul
The Legion of Doom returns as the history of the Legionnaires Club is revealed! Lex Luthor's mysterious connection to this ancient secret society runs deeper than even his Legion of Doom comrades ever suspected, and his secrets threaten to destroy everything. A blood connection to the dark underbelly of the DCU's history bubbles to the surface in this epic, villainous tale.
RATED T+In Shops: Feb 20, 2019
SRP: $3.99
Enjoyed this article? Share it!