Little Maia And The Coral City
Little Maia and the Coral City, illustrated by Robert Geronimo, colored by Jose Expósito
Kickstarter end date: February 12, 2014. Release date: May 2014
Katharine Maller writes, Little Maia and the Coral City is a wordless picture book reminiscent of Where the Wild Things Are, and Winsor McKay's Little Nemo & the Adventures in Slumberland. As Maia wakes up scared during a thunderstorm, she looks outside to find the whole world flooded. A giant sea monster swallows her house, and inside she finds the thriving Coral City full of fish-people. She is greeted by Walter, one of the city's residents, and the pair explore Coral City together before devising a plan to return Maia to her world.
The first time Rob Geronimo showed me his sketches of Little Maia, I was instantly charmed. I was also surprised. I had only known him for a few months, and as a former Marvel employee and illustrator for Secret Agent X, a few Mel Odom book covers, and some independent horror projects, his aesthetic tended more towards gritty, pulpy realism than the sweet, lush, and textured world that was budding in his sketches.
"So what's her story?" I asked. And Rob told me about his vision – a giant sea monster, a colorful city full of fish people in 1920's costumes, and a young girl using her wits to rescue herself. A unique concept, and as he brought his stunning vision to life through pencils and ink, it became clear that Little Maia had the potential to be something big.
Full disclosure: I'm an editor at a publishing house. I love the world of book publishing, the system of artists and writers and editors and publicists that bring little bits of genius to the world, packaged in paper. Little Maia hit my gut the way any great manuscript does, so I gave him the advice I knew: "Send it to publishers! They'll love it!"
And they did – sort of. Every response Rob got was enthusiastic. Everyone loved the art and the concept, but they didn't love Maia. "Books with girl protagonists don't sell," they'd write. "We'll take it if you make her a boy." They just didn't get Little Maia – that a strong heroine was as much a part of Rob's vision as the Technicolor sea monster and whimsical fish people – or if they did, they were stuck in a system that wouldn't let them take a chance on her. I guess I was stuck in that system too, because while I felt dejected, the gears started turning in Rob's head. "What if I launched a Kickstarter and printed it myself?" As we sketched out the concept of the Kickstarter for Little Maia and we kept getting positive feedback from colleagues, parents, and mentors, the question became, "What if I start my own publishing company? What if I dedicate my future art to empowering young girls?"
I was nervous when we finally launched the Kickstarter two weeks ago. As a professional woman and writer myself, I know how hesitant the world can be to embrace a strong female character. I've gotten into arguments at Comic Con with artists about their depictions of women, only to have them dismiss me angrily, insisting that their objectified view of women is what the world wants. The Kickstarter proved them wrong. The donations skyrocketed within the first few days, and Rob had reached his funding goal of $6,000 within a week. Now, with 17 days left, 140 backers have pledged to bring Maia into the world, and with nearly 600 Facebook shares and a lot of online buzz, we're excited to see how much support she'll get.
Rob often talks about how comics influenced him as a kid. He jumped off a counter and broke his teeth when he was two, trying to fly like Superman, and as he grew up, his comic heroes became his role models in less destructive ways. In his eyes, Little Maia reached its ultimate goal yesterday, when he received an email from a mother with a young daughter. 7-year-old Juliet was so excited and inspired by Little Maia and the Coral City that she drew a picture of Maia and Walter herself. The ultimate goal is to reach the next generation of girls like Juliet, to show them that comics and story books are for girls as well as boys, and to help them realize that they can do anything. We'd love it if the Bleeding Cool community could help us grow not only Little Maia, but also Rob's developing publishing house, Ascalon Press. Help us reach $8,000 this weekend and we'll send every Bleeding Cool reader who pledges a special edition, numbered art card with an exclusive Little Maia illustration. Just mention Bleeding Cool on the comment page or in a private message after you donate to get your reward!
Contact Robert Geronimo at rgeronimo87@gmail.com
---
---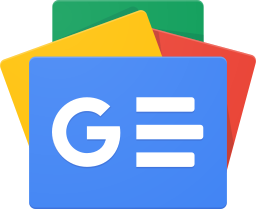 Stay up-to-date and support the site by following Bleeding Cool on Google News today!