When Looney Tunes Invades Batman #67 (Spoilers)
When Looney Tunes Invades Batman #67 (Spoilers)
Today's Batman #67 has the potential to be one of those classics.
A thematic sequel to the Batman/Elmer Fudd comic by Tom King and Lee Weeks, it is part of a series of 'Knightmares', dreams that Batman is being forced to endure at the hands of his father-from-another-dimension Thomas Wayne Batman, who has been working with Bane to bring his son happiness by preventing him from being Batman. And somehow denying him happiness with Selina Kyle. As we saw in #66.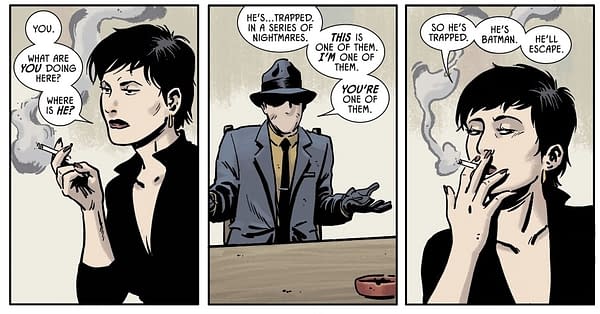 But you don't need to know a jot about any of that, so I'm not sure why I mentioned it. It, like many of these dreams, stand solo, an art piece, that can be enjoyed and interpreted purely on those terms. These are dreams, these are hoaxes, these are imaginary stories. Aren't they all?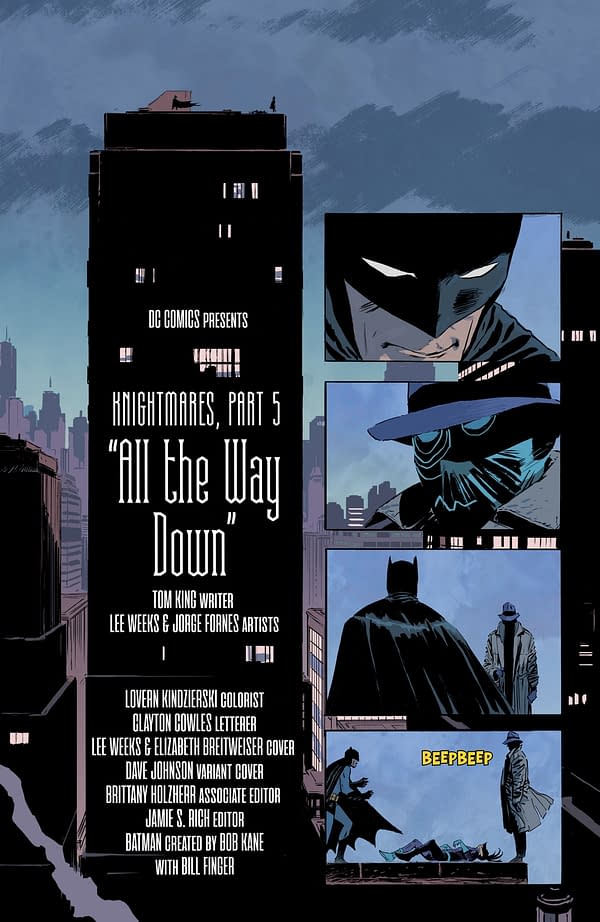 I'm sure, at some point, it will all come together. But today that gives you a chase across the rooftop with Batman and an unnamed assailant, with nothing but sound effects to accompany them on their chase.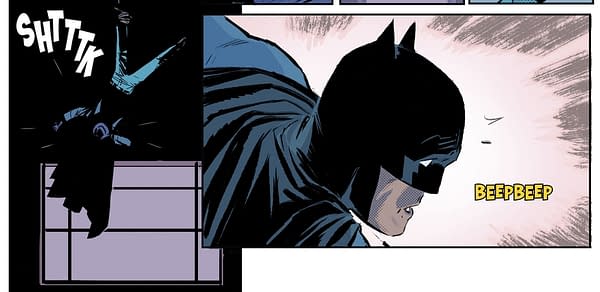 Until that is we meet Elmer Fudd again.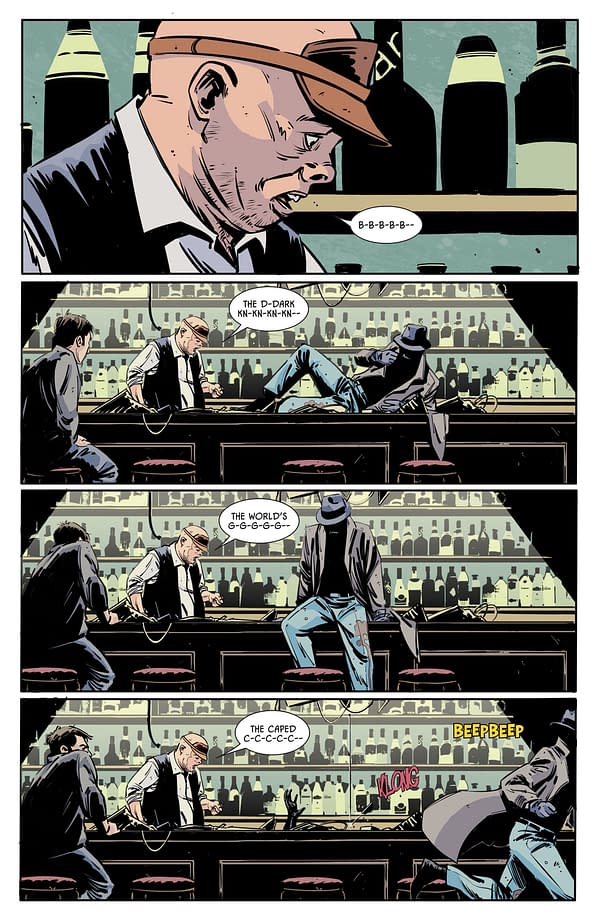 You'll probably get the punchline before you reach it. But it both celebrates Batman while also exposing and criticising its simplicity, and the way the audience read far more meaning, nuance and importance into what is nothing more than the simplest of stories,
You know, a bit like what I'm doing now.
And, after chasing this Question-alike across the rooftops and sewers of Gotham, is that a yellow button streaked with blood, lying in a gutter?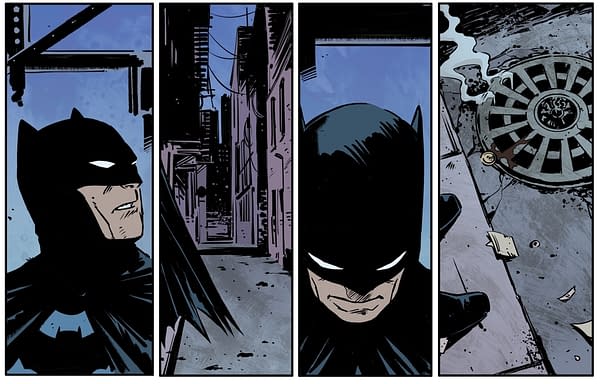 Man, everything's an unauthorised sequel to Watchmen these days. Beep Beep.
Hmm, a heart monitor by any chance? As well as the obvious…
BATMAN #67
(W) Tom King (A/CA) Lee Weeks
The "Knightmares" continue as Batman chases a new foe in an impossible race. Over rooftops, across alleyways, up and down the streets of Gotham City, this lightning-fast crook outsmarts the Dark Knight at every turn. Is that because the man under the mask is someone more familiar than he knows? Artist Lee Weeks returns to BATMAN for an all-out action issue unlike any you've seen before. In Shops: Mar 20, 2019 SRP: $3.99