In recent issues of the Magnificent Ms Marvel from Marvel Comics, Kamala Khan has been sporting a new costume. The Kree Nanosuit known as Stormbringer, it made its first appearance in issue 5…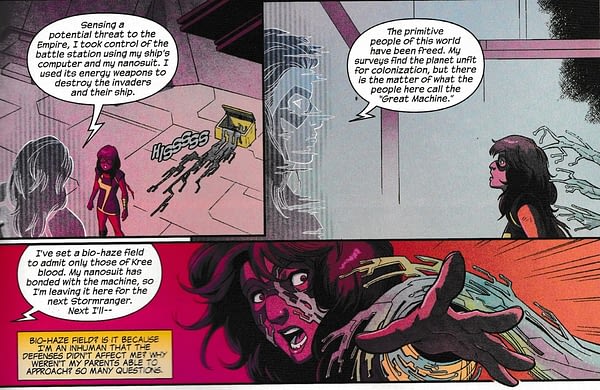 Creating a new costume drawn from the mind of the wearer. Which seems to also have new offensive capabilities.
And after all is said and done, deciding to keep it and take it home.
Only to discover other abilities, such as creating objects from itself, through a telepathic link.
Later in Magnificent Ms Marvel #8 it seemed to have a symbiotic life of its own,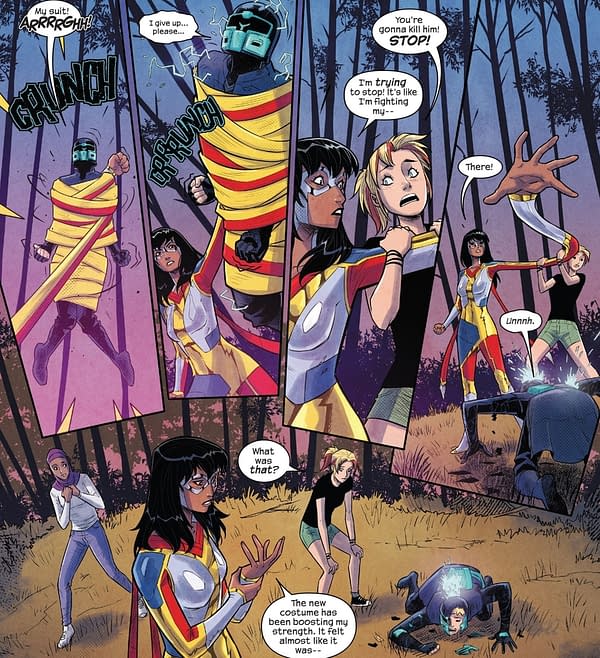 And with issue 10, out this week, took that further.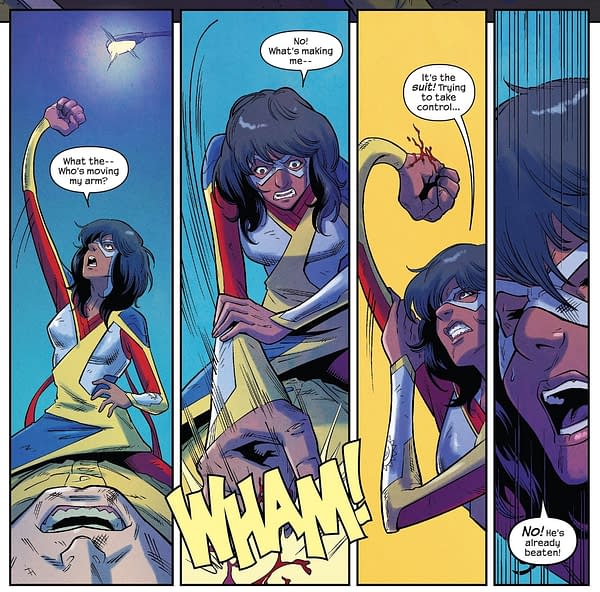 Coming to a parting of ways…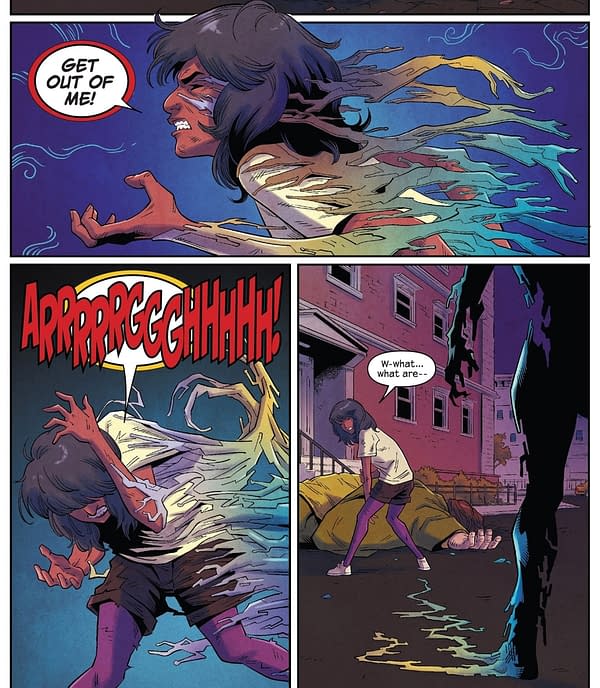 And a reveal of a brand new character, kind of.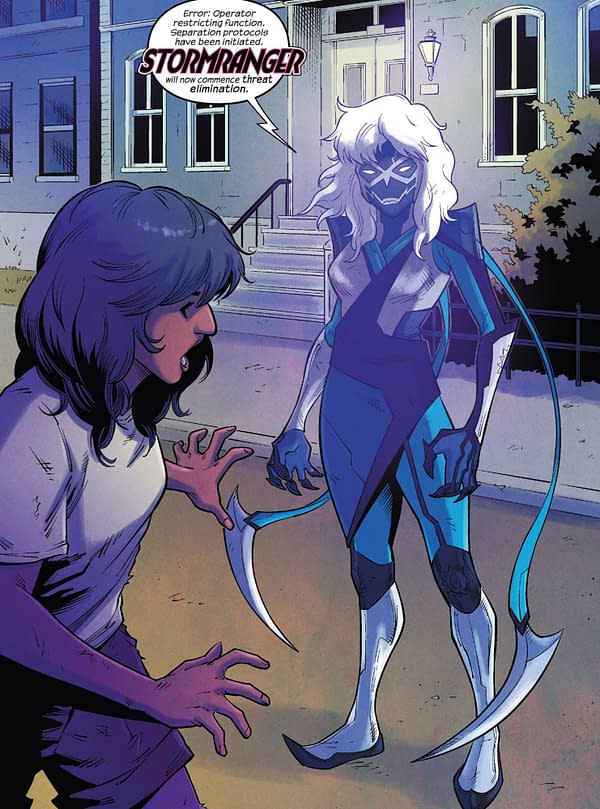 Could this be a new Venom? Either way, the comic in question has blown up on eBay as a result…
Magnificent Ms Marvel #5 has been selling from $10 to $15 in the last few days, though down on its high of $19. Magnificent Ms Marvel #8 is at cover price or below. But Magnificent Ms Marvel #10 out on Wednesday has been selling copies on eBay from $10 to $15 without difficulty. Look for this to get a second printing sharpish, probably using the final page splash as the cover…
MAGNIFICENT MS MARVEL #10
(W) Saladin Ahmed (A) Minkyu Jung (CA) Eduard Petrovich
While Doctor Strange tries desperately to save the life of Kamala's father, Kamala is forced to abandon her tragedy-stricken family to thwart Mr. Hyde's rampage through Jersey City. With her new suit, she may just have the power to stop him…but does that power come with a cost? Rated T+In Shops: Dec 04, 2019 SRP: $3.99
Enjoyed this article? Share it!