Marie Javins – The Saviour Of DC Comics Right Now
While Marvel Comics seems to be putting itself into mothballs, with editorial staff furloughed and comic book projects put on pause, DC Comics still seems to be going ahead with all pistons pumping. Well, most of them, at least. While some creators have been moved off certain projects such as planned 5G books, with some creators receiving kill fees for the work they have completed, most are being repurposed for other projects. As a result, one editor seems to be having quite a moment in the sun. Marie Javins.
Formerly an editor at Marvel Comics, she has a reputation as a very reliable pair of hands at DC. Under Dan Didio, she was tasked with the likes of the Convergence two-month event across the line for when DC Comics moved offices, the Hanna Barbera line, and other special projects nicknamed the "island of misfit toys". Such was the success however that she first became Justice League Group Editor, then promoted to become DC's Executive Editor of New Publishing Initiatives, leading a new division internally at the publisher. She was dubbed one of the 29 women who had taken over the world,
That has led her to her currently holding one of the most important offices at DC during the shutdown, working on custom activations and short stories to keep comic book creators, both big names – and smaller names – afloat at this time. She was always one of DC's strongest and most reliable staffers, now she may have turned into the savior of many as well. Those who she is helping out at its time of trial are unlikely to forget this.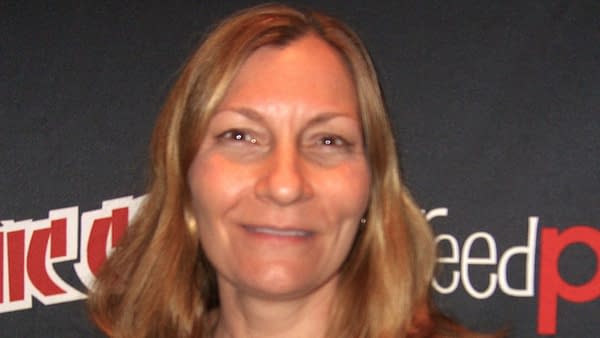 You can catch up with our coverage of the effect of the current global situation on the comic book industry with this bookmarkable tag.