DC Comics has been playing editorial musical chairs, with a mixture of the dismissal of Eddie Berganza as Group Editor of the Superman titles and disagreement between Batman writer Tom King and editor Mark Doyle, creating a divided Batman Group of editors.
Yesterday, Bleeding Cool reported that appointments had been settled. And while we don't have all the names yet, one name we do have is that Marie Javins will be the new Group Editor of the Justice League titles.
Javins recently got the biggest DC Comics bookstore success to her name, editing the DC Super Hero Girls titles, as well as the most critically acclaimed comic from DC in recent years that doesn't have Tom King's name on it: The Flintstones by Mark Russell and Steve Pugh — as well as the much-anticipated The Snagglepuss Chronicles by the same writer.
Marie Javins joined Marvel Comics as intern at Archie Goodwin's Epic Comics imprint, thirty years ago in January 1988. She then went full time as an editorial assistant and secretary for Mark Gruenwald, becoming a full editor at Marvel and Epic Comics in the early nineties, editing projects such as Akira, Groo, and Alex Ross's Earth X, as well as hiring a young Warren Ellis for his first Marvel work on Hellstorm. She also coloured more than 2,000 pages in her time at the publisher.
In 2001, Javins left Marvel to launch an around-the-world online project, circumnavigating the globe twice, extensively documenting her journeys a decade apart. She also worked with the Teshkeel Media Group as the series editor of The 99.
She then joined DC Comics as an editor to get the Convergence comics titles out on time while DC Comics was moving from New York to Burbank, before working on the Young Readers line and the Hanna Barbera books. And now her abilities have been recognised further, just in time for her fourth decade in comic books.
Just in time for me to add her to the Power List, too…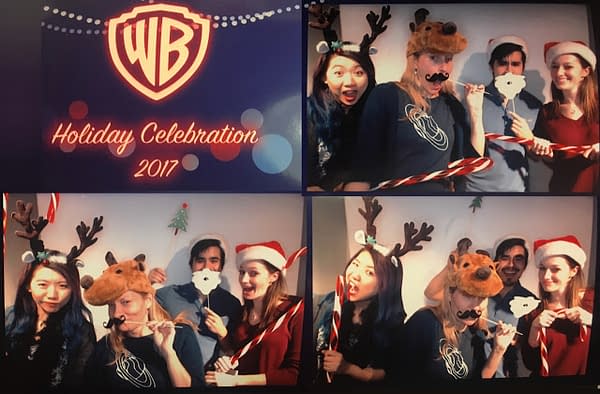 Enjoyed this article? Share it!