Marvel Comics to Announce Five New Titles for January 2020 #NYCC
Live from the Diamond Retailer Breakfast at New York Comic Con comes the Marvel Comics presentation. Along with the news that Marvel Comics will be announcing five new series beginning in January 2020/ What they are – we don't know. I mean, The Masked Raider from Al Ewing, probably. Maybe something Iron Man 2020-ish.
Each will have a launch event, with launch parties and launch promotional items. Like those X-Men cards that Jude is probably raving about somewhere else on this site.
Looks like we'll be watching those Marvel Comics panels carefully…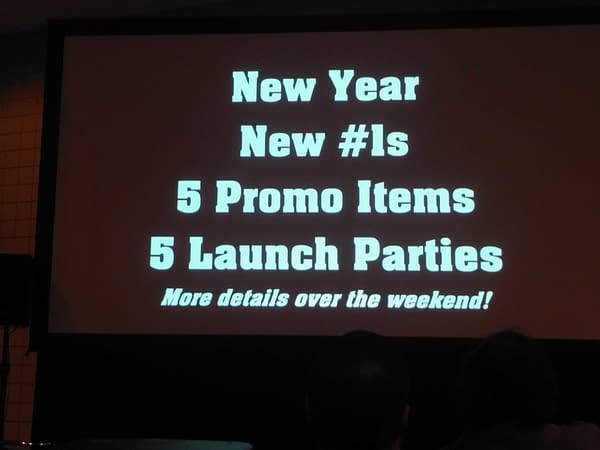 Thanks to Richard Epstein and Sofia Annunziata, reporting for Bleeding Cool from the NYCC Diamond Retailer Breakfast. Catch up with more of our Retailer Breakfast coverage today with this handy-dandy tag.