Marvel Goes Goblin Mode With Red Goblin & Gold Goblin (SpiderSpoilers)
Today sees the publication of Gold and Red Goblin comic books as Marvel goes Full Goblin Mode over Norman Osborn's latest plans.
---
Today sees the publication of Gold Goblin #4 and Red Goblin #1. That's a lot of Goblins. Though Norman Osborn, the current Gold Goblin…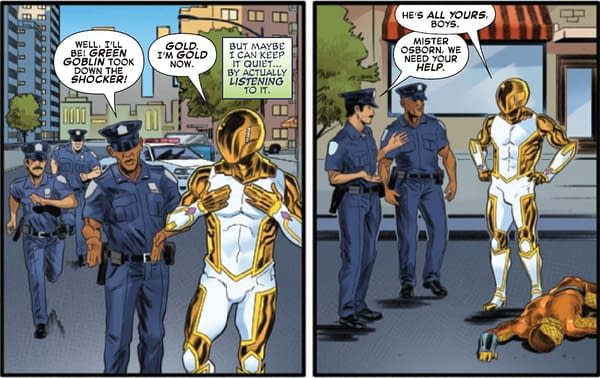 …is not entirely down with that.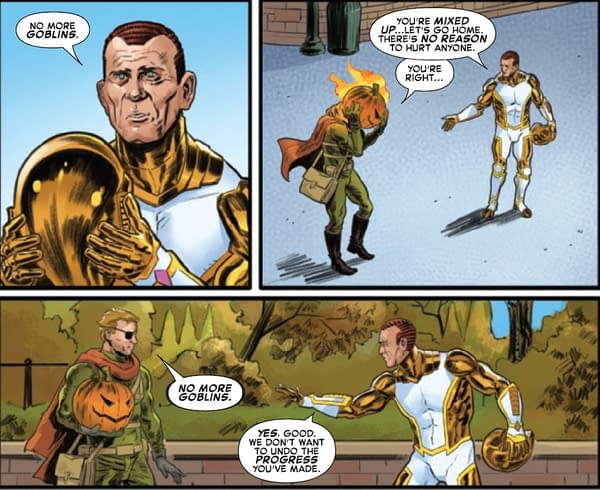 There are other Goblins though, some with similar attitude, such as his grandson Normie.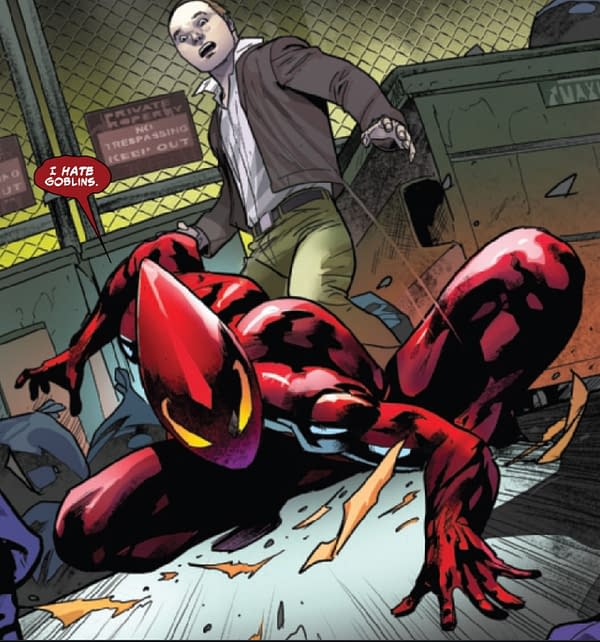 There's the Queen Goblin…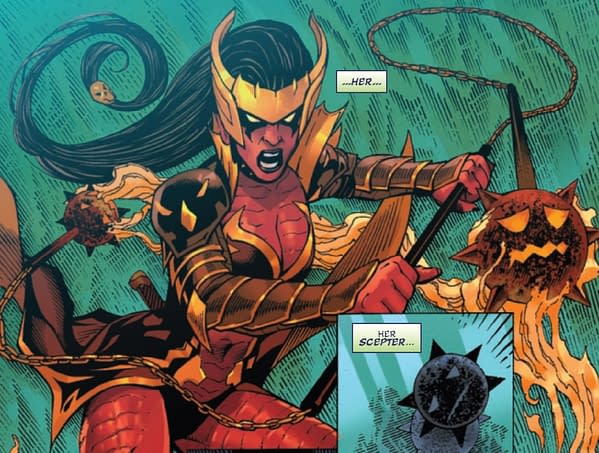 There's the Goblin Nation…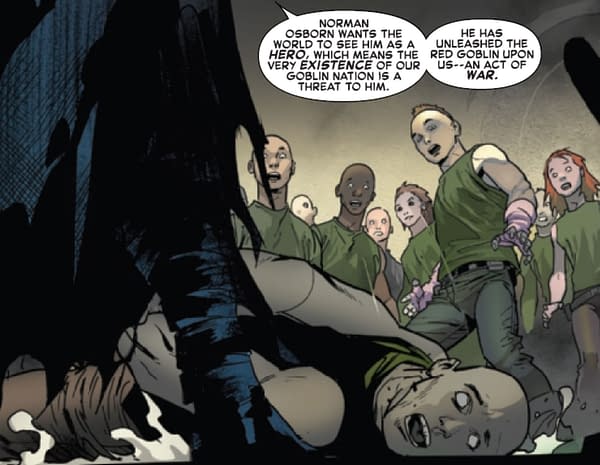 And the return of the King Goblin, Phil Urich, as well.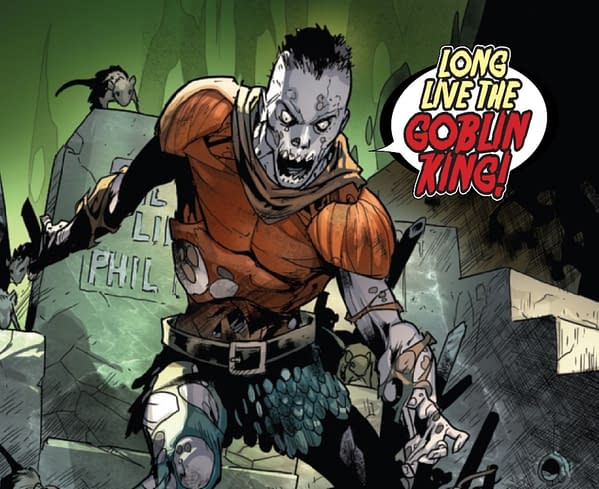 Sorry, I man Goblin King. So easy to get them switched. Norman Osborn is trying something else though. Hiring Peter Parker in today's Amazing Spider-Man #19…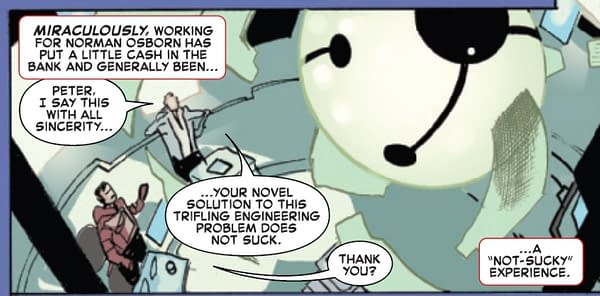 …to run, well, everything basically.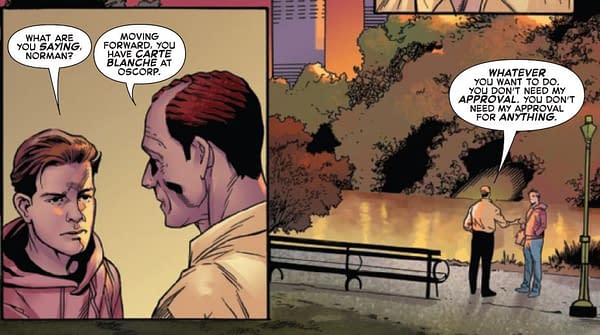 And giving advice as to how Normie Osborn may escape the Goblin legacy.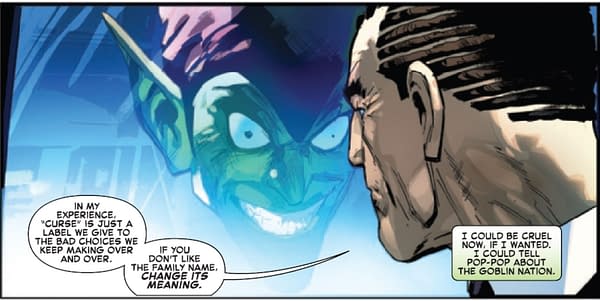 Not that Norman Osborn is having much luck leaving his own past behind.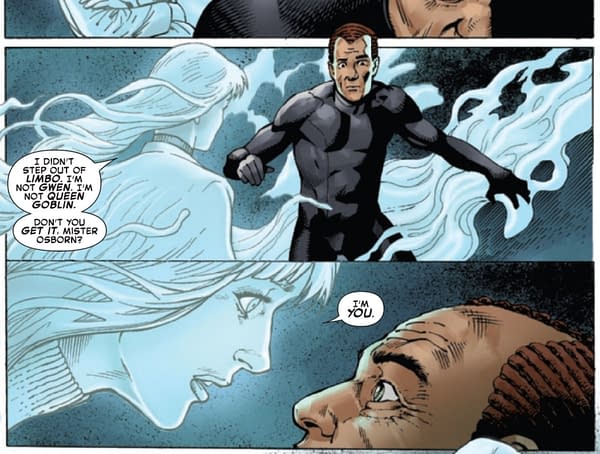 And Red Goblin writer Alex Paknadel has heard what the Word Of The Year was for 2022…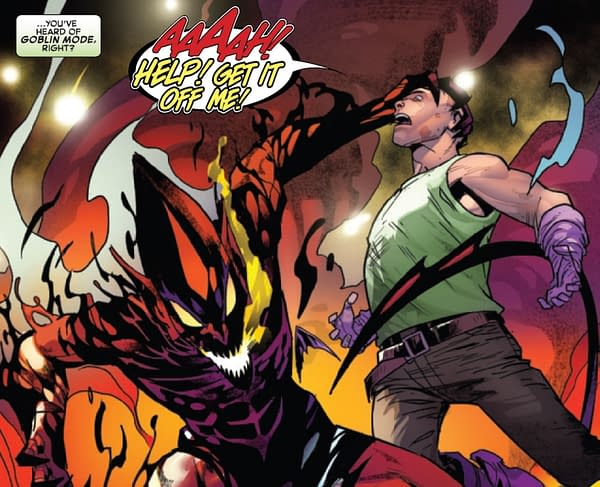 The Oxford University Press, publishers of the Oxford English Dictionary, named "goblin mode" as the Word of 2022, a type of behaviour which is unapologetically self-indulgent, lazy, slovenly, or greedy, typically in a way that rejects social norms or expectations. It went viral in 2022 over a fictitious headline involving Julia Fox as well as popular Reddit threads. Susie Dent told BBC news "It seems in some ways quite a frivolous choice but actually the more you dig into it the more you realise it is actually a kind of reaction to the existing state of affairs. We're sort of retreating and no longer want our life to be curated by filters." And, of course, to turn into Green Goblins whether by administered drug, exoskeleton or alien symbiote…
RED GOBLIN #1
MARVEL COMICS
NOV221000
(W) Alex Paknadel (A) Jan Bazaldua (CA) Inhyuk Lee
THE NEWEST – AND DEADLIEST – RED GOBLIN! SPINNING OUT OF THE PAGES OF VENOM!
Normie Osborn receives his own symbiote at last! As a new Red Goblin, will Normie fulfill his destiny as an Osborn – or will he and his symbiote be able to make a difference for the better?
Rated T+In Shops: Feb 08, 2023
SRP: $4.99
GOLD GOBLIN #4 (OF 5)
MARVEL COMICS
NOV220967
(W) Christopher Cantwell (A) Lan Medina (CA) Taurin Clarke
Norman was handed his first losses throughout DARK WEB, but he's not about to make it a habit. His first target? Jack O'Lantern. But is Norman still in someone else's crosshairs? Will this new zeal lead him down the dark path that we all know he's headed toward? You better believe it.
Rated T+In Shops: Feb 08, 2023
SRP: $3.99
AMAZING SPIDER-MAN #19
MARVEL COMICS
NOV220896
(W) Joe Kelly (A) Terry Dodson (CA) John Romita Jr.
Dark Web is over, but the effects will shake Spider-Man for a long time. To recover, Peter Parker and Felicia Hardy, A.K.A. the Black Cat, escape from the city to an exclusive spa in the Catskills! Surely, trouble won't follow our Web-Head and ruin his romantic getaway? Join superstar guest creative team Joe Kelly and Terry Dodson for this special two-parter where Spidey and Black Cat take their next step and no one tries to kill them… yet.
Rated T In Shops: Feb 08, 2023
SRP: $3.99