Has Marvel Featured a Prominent #Trans Character Under The Radar for a Year-And-A-Half?
Bleeding Cool looked at the recent Immortal Hulk #31 by Al Ewing and Joe Bennett and the backstory of one Dr Charlene McGowan, a scientist working for supervillains who is now working for the Hulk.
She formerly worked for CalTech but was fired for drug use. She later began working for the Kingpin's Mutant Growth Hormone narcotic lab, leading to her arrest. That was when she was approached by General Reginald Fortean to join the U.S. Hulk Operations, a secretive government organization set up to capture or kill the Hulk and other gamma mutates, in exchange for clemency. She accepted and worked with inmates, treating them with more care and concern than her colleagues.
During the battle between the U.S. Hulk Operations against the combined forces of Gamma Flight and the Hulk and his allies, McGowan was confronted by Rick Jones over her actions. McGowan said that she felt guilty over what she had done and was actually trying to relieve subjects of their suffering. Spared by Jones, McGowan took control of command of the operation and began to work with the Immortal Hulk when he took over.
In Immortal Hulk #31, we looked at her work creating the narcotic Mutant Growth Hormone, from a captive young mutant, and her attempts to mollify the harm done. And then moving the Kingpin's departmental focus into black market hormone replacement therapy. Bleeding Cool looked at what might have inspired that, a shortage of such treatment in the UK for people coping with the menopause, as a result of Brexit, the collapse of the pound and the government's reclassification of the treatment.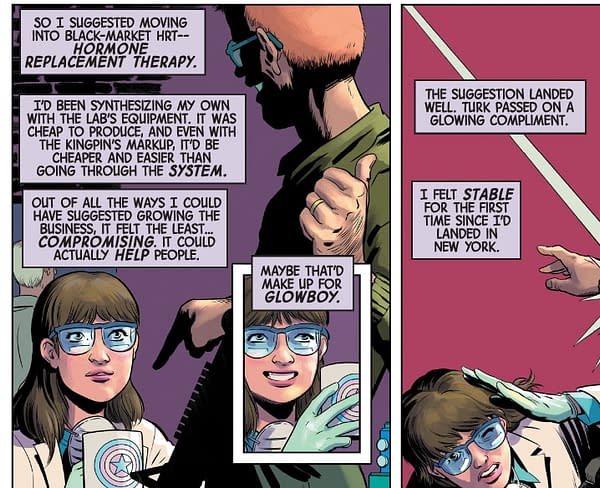 What I didn't figure in was the role that hormone replacement treatments also play in gender transition, and why this might be a very personal matter for Dr McGowan, with shortages affect that community as well – whether in UK, or in the US due to healthcare insurance and excessive cost. And where there has been a thriving – and dangerous – black market for some time.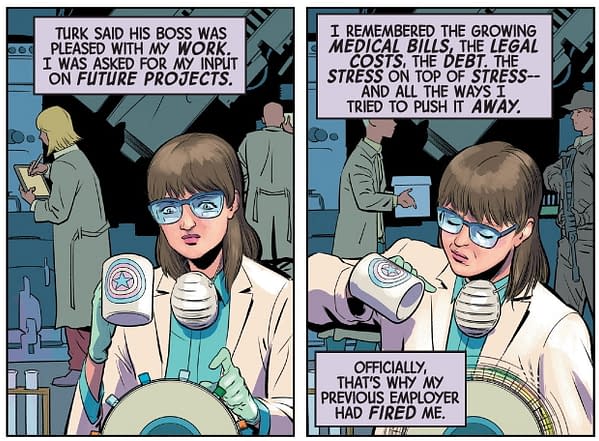 Immortal Hulk references McGowan's medical bills, discrimination in employment, personal DIY use of hormone replacement therapy – and then there's her Captain America mug with the transgender flag colours.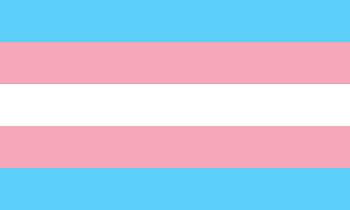 Colours that The Immortal Hulk nailed to the mast in previous issues.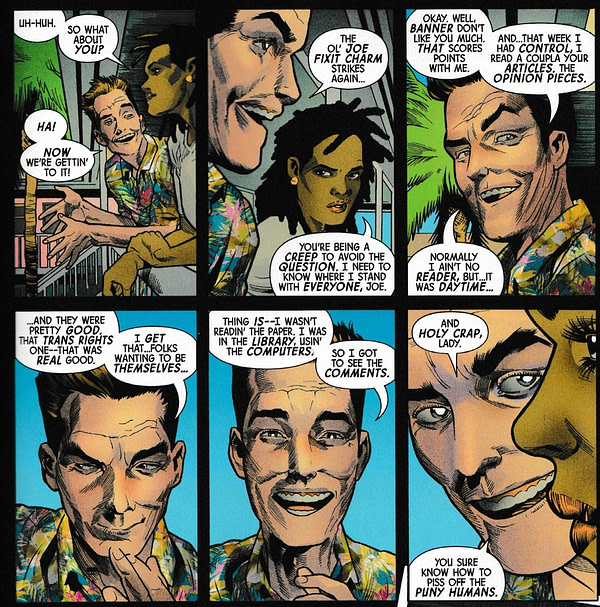 And in conversation, Ewing appears to have confirmed that interpretation.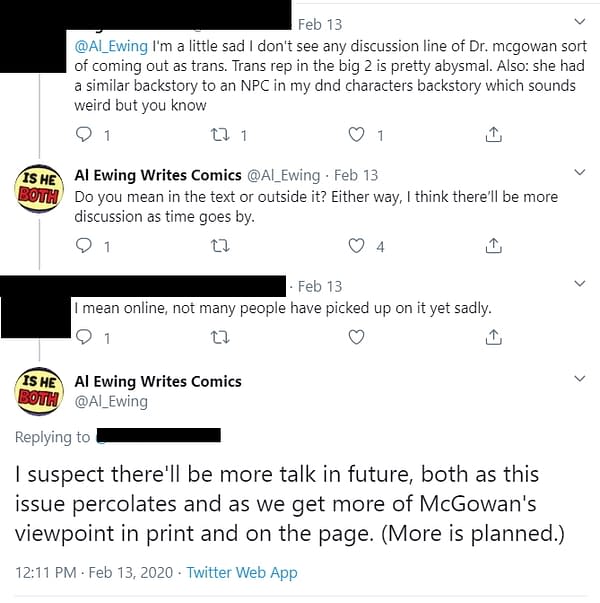 The first appearance of Dr McGowan is Immortal Hulk #6 in September 2018.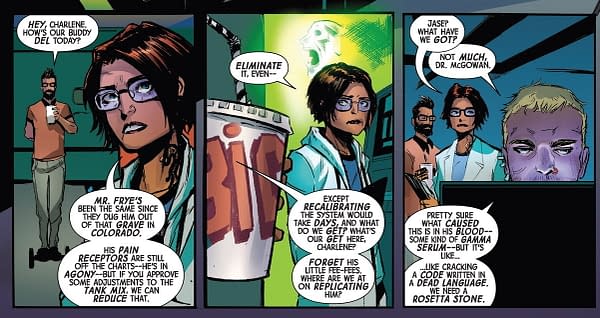 Just in case anyone finds this collectable. She has since appeared in #8-10, #14, #16, #17, #19, #21-24, #26, #27, #29 and now #31.
---
---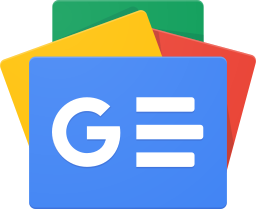 Stay up-to-date and support the site by following Bleeding Cool on Google News today!