Marvel Studios took to the Hall H stage at San Diego Comic-Con to announce Marvel's Phase 4 of movies – or at least some of them. There were a few Kevin Feige admitted he didn't even get round to. But which comic books are suddenly going to get a lot more valuable as a result of all their announcements? Well here are a few to look out for.
The first appearance of Shang Chi, Special Marvel Edition #15 raw, just sold tonight on eBay for almost $400 after a flurry of post-Hall H announcement bids. While someone with a 9.6 CGC graded version of that comic just sold theirs for $2000. Well timed.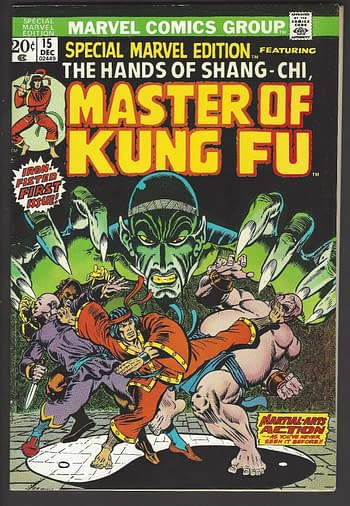 Jane Foster as Thor. Thor: Love And Thunder sees Natalie Portman return to the role of Jane Foster in the Thor movie and, just as in the comic books, succeed Thor in taking the name and title of the God Of Thunder. In the comics, this occurs after Nick Fury convinces Thor that he is no longer worthy to wield the hammer Mjolnir, and Jane Foster takes it instead – though initially the identity of the new female Thor was a mystery. The transformation saved Foster from dying of cancer, but it also got rid of any of the work done by chemotherapy, so everytime she transformed back to human, the treatment had to start again. Thor eventually found a way to become worthy again and Jane Foster recently wielded a new hammer in The War f The Realms, until she is transformed into the new Valkyrie, launching a new upcoming Valkyrie comic book series from Marvel. Look for that to get some interest, especially War Of The Realms Omega recently released. But tonight, eBay has other concerns.
The movie will of course go on its own path. But for those who want to catch up Hawkeye Vs Deadpool #0 was the first published appearance of Jane Foster as Thor, and havee been selling on eBay very fast in the last few hours, jumping to $15 each. So far.
Though the main storyline ran in the Thor Vol 4 series that launched in 2014 from Jason Aaron and Russell Dauterman. Thor #1 has been selling for $20 in recent hours, though some of the rarer variant covers for the launch are going for more.
Her identity was then confirmed in Thor #8 – which may be quite the bargain, still selling for around cover price.
Which can't be said however for one item that dedicated collectors will already have, the What If comic from the seventies… What If #10 from 1978 has just sold on eBay for over $150.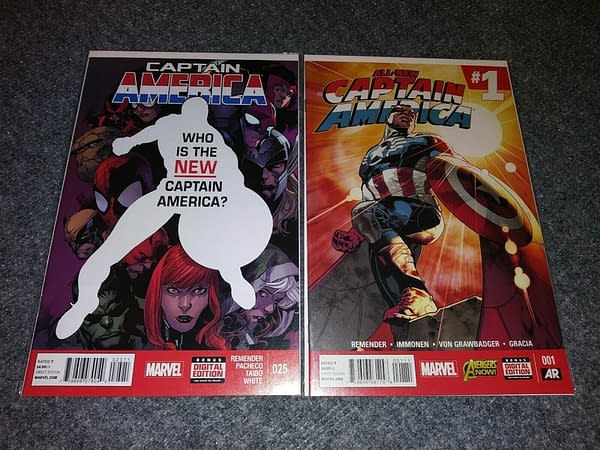 The first appearance of Sam Wilson, Falcon as the new Captain America in Captain America #25 took a jump to $20. As did the relaunch title All-New Captain America #1 for $12 – though a rarer launch variant cover by Alex Ross just sold for $55.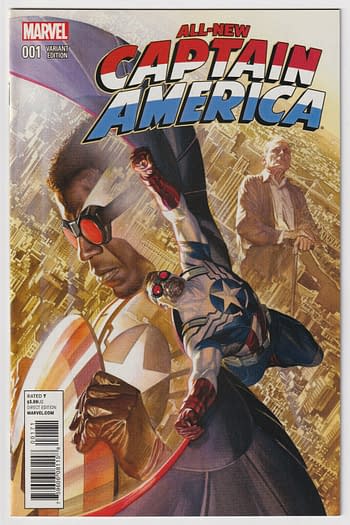 They were already doing well after the events of Avengers Endgame, though you may also want to keep an eye on an earlier iteration of this storyline in Captain America: Sentinel Of Liberty #8 and #9, currently selling copies for around modern cover price.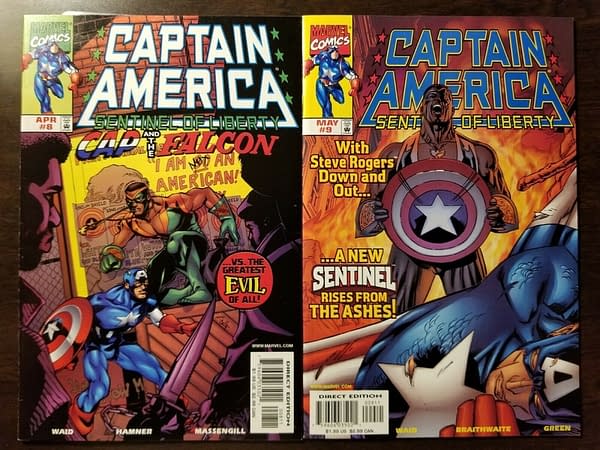 While the planned WandaVision may have you reached for the Vision & Scarlet Witch comics from the eighties, this 12-issue set just sold for $33. And you may be up for paying that alone for the 12th issue, in which Wanda and the Vision have kids…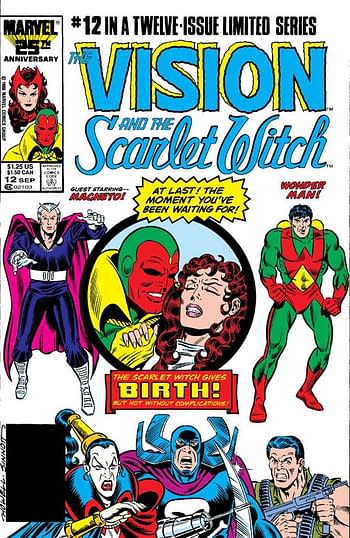 While for the Hawkeye movie, all focus will be on the new younger Hawkeye, Kate Bishop. Created by Allan Heinberg and Jim Cheung, she first appeared in 2005 in Young Avengers #1 selling for up to $70 tonight.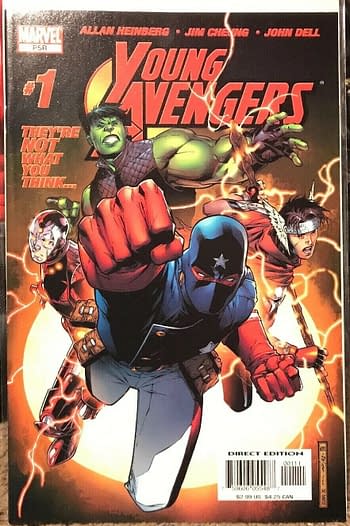 With a prominent appearance in Young Avengers #6 selling for $18 and Young Avengers #12 selling for $25 tonight.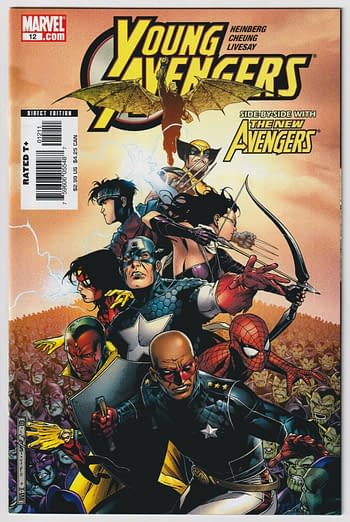 All-New Hawkeye #1 starring Kate Bishop in 2015, has been hoovered up on eBay tonight, with sales of up to $10 and rising.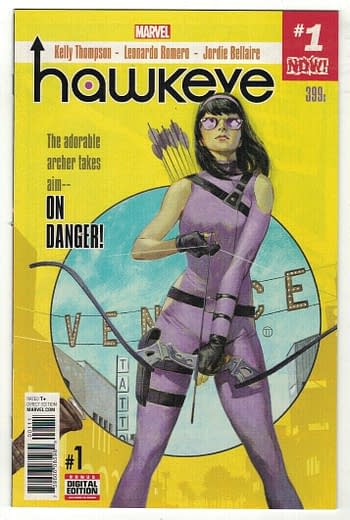 And other notable appearances include Young Avengers Presents #6 selling for up to $30.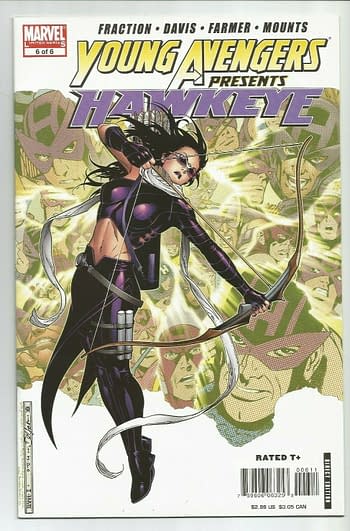 And Jack Kirby's Eternals, which we knew was coming for some time for Phase 4, nevertheless saw someone sell Eternals #1 in CGC 9.4 for almost $300 tonight. a 9.6 for almost $500. A raw Eternals #1 and #2 selling for a hundred bucks, each no problem.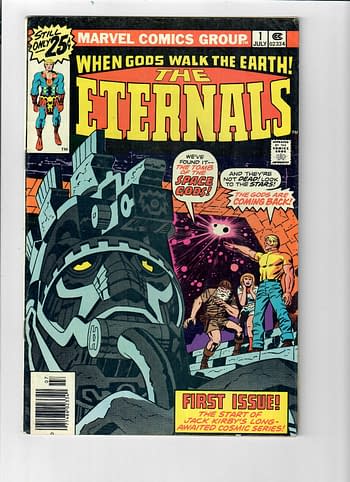 So… what have you got hiding in your long boxes that might see the light of a new eBay day? You can check all the Marvel Phase 4 announcements at San Diego Comic-Con 2019's Hall H right here.
Enjoyed this article? Share it!