Absolute Carnage just wrapped up this week, but that doesn't mean Marvel isn't thinking several super-mega-crossover events ahead. The House of Ideas isn't so-named because they have a lot of ideas. It's because they have a few solid ones, and they stand by them. If one cover is good, twenty-seven variant covers are better. Everything's better with a new number one issue, especially sales. And ongoing series are just a way to pass the time between super-mega-crossover events.
So it's no surprise that Marvel is already planning the next big Venom event, and they're planting the seeds in February's Venom #23. The Bad Boy of Comics Donny Cates and Mark Bagley bring you this teaser for Absolute Carnage 2: This Time It's Carnager. With multiple variant covers, of course.
Check out the solicit below, and Marvel's full February solicitations here.
VENOM #23
DONNY CATES (W) • MARK BAGLEY (A/C)
VARIANT COVER BY SKOTTIE YOUNG
GWEN STACY VARIANT COVER BY HUMBERTO RAMOS
VENOM ISLAND COMES ALIVE!
• They say there's no rest for the wicked, and few creatures in the Marvel Universe are as wicked as CARNAGE.
• Face front, readers — the seeds of next year's VENOM event are already beginning to grow…
32 PGS./Rated T+ …$3.99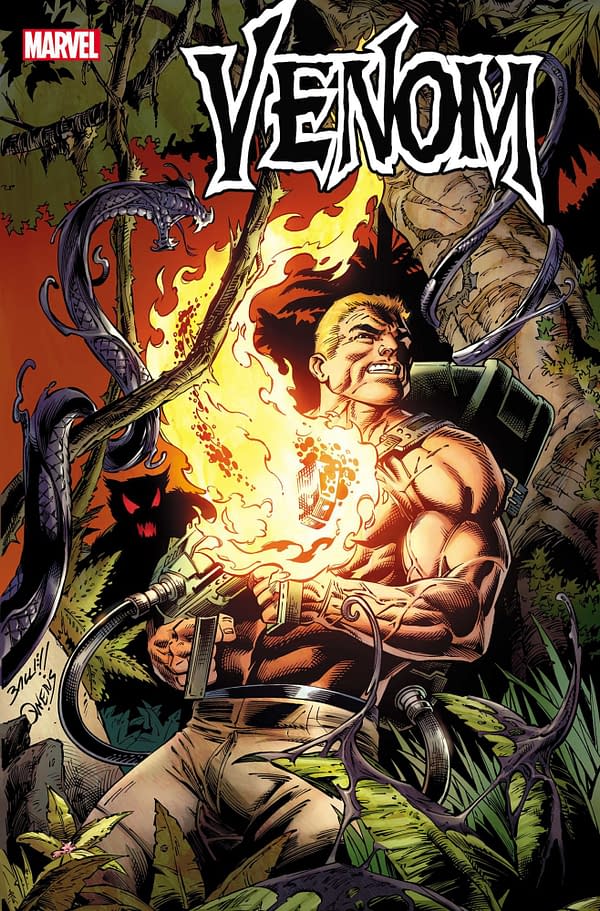 Enjoyed this article? Share it!