Marvel Comics is has a promotional trailer for House of X and Powers of X in which Editor-in-Chief C.B. Cebulski, Senior Editor Jordan D. White, and writer Jonathan Hickman tell you just how wonderful the series are, how they are wonderful for everyone, how everybody is so excited
"House of X and Powers of X are two stories that act as one story. They absolutely are separate, but by the end they collide together and coming out of that is the new paradigm for the X-Men universe," explains Hickman. "If you have been a fan of X-Men in any era, there is something in here for you," promises White.
Everyone know what paradigm means? Good!
House of X #1 arrives on July 24th and Powers of X #1 arrives on July 31st. The promotional seeds will arrive on the 31st…
And here are a few screencaps of the series to come…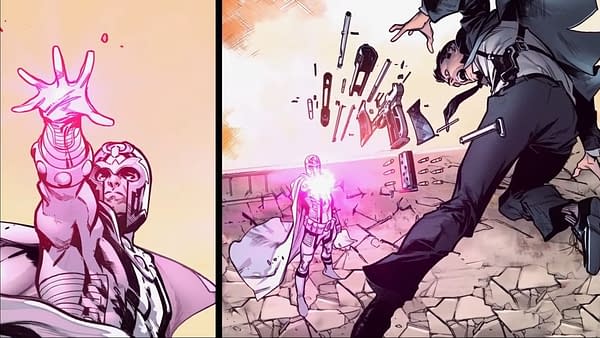 Enjoyed this article? Share it!